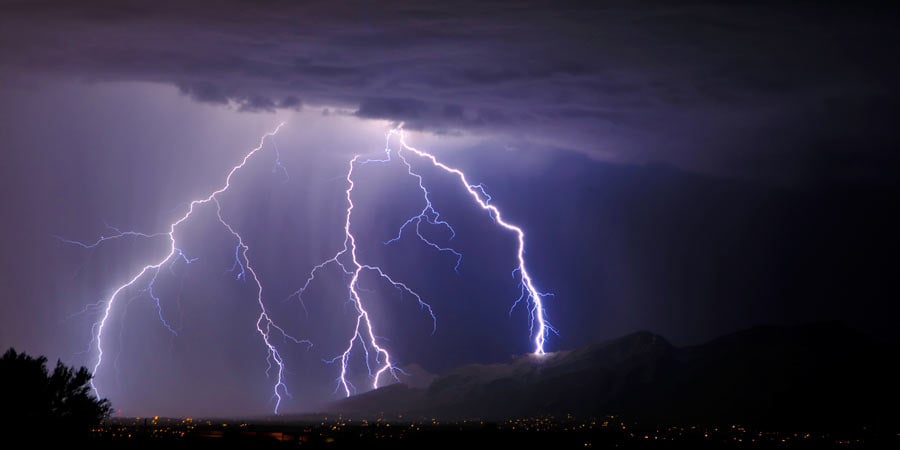 "The difference between the right word and the almost right word is the difference between lightning and a lightning bug." – Mark Twain
Using the right words in the right situations can make all the difference in getting a prospect to convert on an offer or them leaving empty-handed. As any copywriter will tell you, it isn't unusual to stare endlessly at their computer screen, re-reading sentences over and over, exhausting different options until they find the word with the perfect sound. Certain words can evoke certain emotions and trigger different actions when read; it's just a matter of finding that special combination readers can't resist.
As a marketer and copywriter myself, I can promise you that the paragraph you just read wasn't written in one go, and had multiple words deleted, replaced, and deleted again. Life as a copywriter often involves a certain amount of perfectionism, but when you find that perfect word, everything just feels right. And as someone who appreciates the fine art of copywriting, I couldn't help but praise this recent 5-hour Energy ad campaign. Watch the commercial below and see if you can spot what I'm talking about:
Did you catch it? I'm not talking about their straightforward, information-rich approach; I'm talking about the single word they emphasize at the end of the ad. "Have you tried a 5-hour Energy lately?"
It's brilliant! Absolutely brilliant.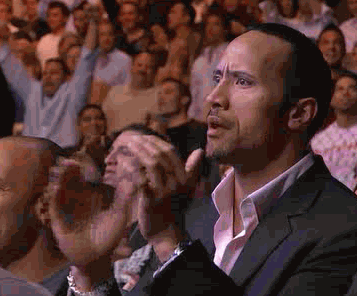 How many times have you seen commercials asking if you've tried their new product yet? Lots, right? But that's an easy question for a consumer to answer. Either you have, or you haven't – on to the next thought. By asking the viewer if they've tried a 5-hour Energy lately, however, now viewers are thinking about the last time they had a 5-hour Energy. And if it just so happens to be a while back, maybe they're ready to try it again in its new and improved flavors – one of the major criticisms of the old product. Likewise, with consumers responding positively to nostalgic advertising over the past few years, creating a feeling like "it's been awhile since I've had one of those," can be quite effective for marketers.
Want to know the best part? All of that was triggered by adding one simple word to the end of a sentence.
To help your company generate more leads through the power of compelling copywriting, here are 6 copywriting tips for earning conversions on your CTAs:
K.I.S.S.
According to research from HubSpot, CTAs and headlines are most likely to earn engagement when kept between 90 and 150 characters. Readers don't have the time or patience to read an entire paragraph about your offer, so it's vital that you follow the K.I.S.S. principle (Keep it simple, stupid) when writing the copy for your CTAs. As long as your CTA is transparent about what prospects will receive and encourages them to take action, that should be enough to trigger a conversion – it's all just a matter of which words you use and how they're presented.
Encourage Immediate Action
If you aren't encouraging prospects to click, download, or subscribe to something in your CTAs, they might as well just be boring banner ads. Take a look at the CTA below for the Discovery Museum in New York City, for example. Notice how the requested action is hidden in lower right hand corner? People aren't going to notice that! Use actionable verbs that make it obvious for the reader what action you want them to take next, try to create a sense of urgency (e.g. "Get 1 Month Absolutely Free. Start Your Free Trial Now!"), and make sure the action is prominently displayed on the CTA. You might only get one chance at convincing a visitor to click and download, so capture their attention and encourage them take action right away.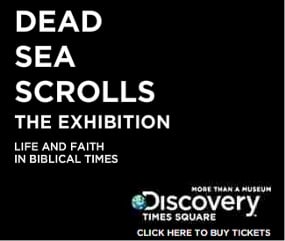 Write Button Copy In the First Person
One copywriting technique that's been proven to earn more conversions on CTAs is writing your button copy in the first person. When figuring out what your button to say, a good rule of thumb to follow is making your button copy complete this sentence:
I want to ___________
Though it might feel uncomfortable and unnatural at first, writing button copy in the first person can actually earn up to 90% more clicks than CTAs written in the second person.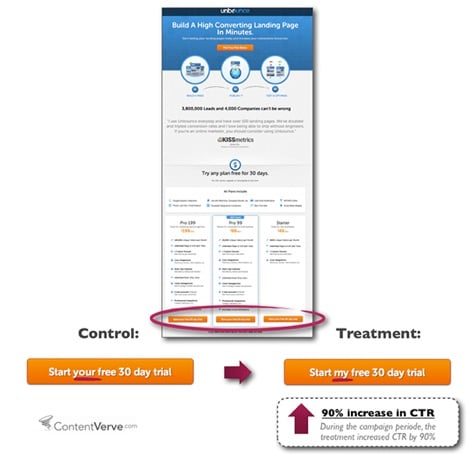 When it comes to communicating the value of your offer, it helps to incorporate your company's positioning into your CTA's message. In the insurance industry, for example, take a look at these CTAs from two different insurance providers. With Esurance.com,

they emphasize convenience and cost savings with their message: "you could save time, hassle, and money too." On the other hand, looking at a CTA from one of our clients, Integrity Insurance, their

"Find An Agent" approach helps searchers find a local agent. Pair that with their positioning as an insurance provider that emphasizes service, a personal relationship, and on-to-one interaction, and it's easy to see how each company's CTA is a reflection of what policyholders can expect from each provider.
Use Numbers
Can you imagine asking a company for a price quote, only for them to respond: "A lot."? What a waste of time that would be. We all want the specifics of an offer, so why wouldn't you include that vital information in your CTA? If you're offering a free trial, for example, say how long it lasts. If you're offering a discount, say how much. You can even mention how many pages your eBook has, or how many tips your tip sheet has. You can even take an approach like this from HubSpot:

Get Personal
According to an analysis of over 93,000 CTAs from HubSpot's database of customers, results showed CTAs that targeted the user had a 42% higher view-to-submission rate than CTAs that were the same for all visitors. Using HubSpot's Smart CTA feature, companies can present different messages to different visitors, and it's important that you tailor each to their respective personas as closely as possible for the ultimate impact. Take a look at the different CTAs HubSpot uses, for example: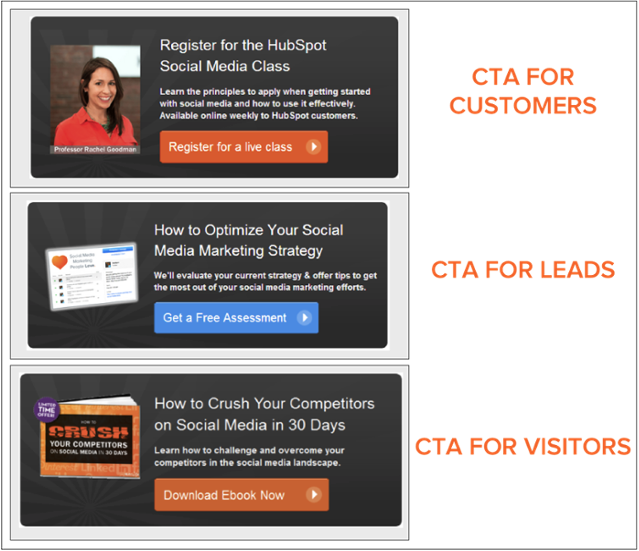 Want more tips for CTA design and positioning? Click the image below to read my previous blog: