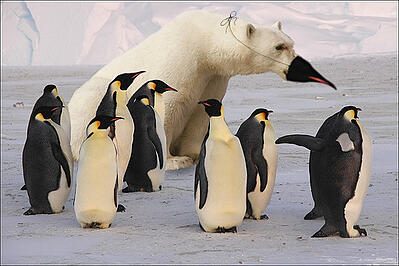 Back at the end of March we posted an article on Helpful Website Tips For Google's Pending Algorithm Update, based on the announcement that Google was planning to start penalizing over optimized websites in order to put an end to web spam finding a place in organic search results. We've been keeping a close eye on this algorithm update as it relates to website search engine optimization (SEO), and now that things officially rolled out late last week under the code name of "Google Penguin" we wanted to update our readers.
What Are The Facts?
To summarize the facts, the Google Penguin update has appeared to target:
Websites abusing the use of keyword stuffing (both in meta data and page copy)
Websites who utilize spun content from an original content source (without attribution or credit for original source)
Websites abusing the use of cloaking techniques - meaning presenting different content or URLs to users versus search engines
Websites with a host of unnatural or paid inbound links
How to Know If Your Site Was Targeted
According to experts in the SEO world, Google Penguin officially rolled out on Tuesday, April 24. If you're wondering if your site was caught red handed with this update and how it may have hurt your search rankings you can start by taking a close look at your site's analytics. If you see your organic search traffic has dipped off drastically since April 24 you may have been targeted.
If you utilize tools such as HubSpot's Keyword Grader or any of the various SERP trackers you can also evaluate if your rankings have slipped. Hopefully you're playing by the rules of a true White Hat SEO and you've found your site has benefited from the update!
If you're looking for more information regarding Google Penguin and what you can do to correct any issues that may have hurt your site's SEO, here's a collection of helpful articles we found that we wanted to share:
What to Do if Your Search Rankings Were Hurt by Google's Penguin Update
Google Penguin Update Recovery Tips & Advice
Google Penguin Update: 5 Types of Link Issues Harming Some Affected Websites