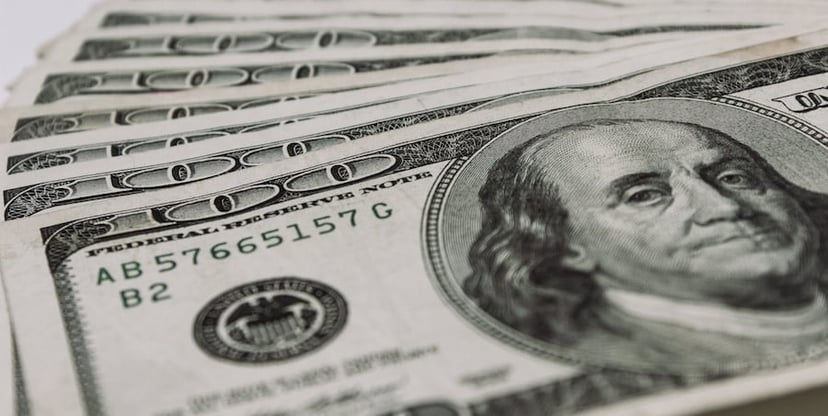 Yes, I said not implement.
I've lost track of how many times we've had conversations with customers and prospects about how much it will cost to implement Inbound Marketing for their businesses.
Specialty manufacturers, professional services companies, healthcare organizations and other types of industries don't always see that traditional marketing is based on old tools, behaviors and paradigms...and that Inbound Marketing is based on today's realities – primarily Internet search and "on my terms" information gathering – and it's proven hugely successful for a vast number of industries.
A better way to make the decision on what to spend on marketing, then, is to take a look at what you'll lose by not taking an Inbound Marketing approach to promoting your business, establishing credibility, and turning leads into prospects.
First, start with your goals. What do you want to accomplish through your sales and marketing efforts? If growth is one of your top priorities, qualified leads in your sales funnel are a must. To quantify your goal, ask yourself:
How many new customers do you need to secure?
On average, how many qualified leads do you need to generate in order to close a customer?
How many unqualified leads are generated and evaluated for each quality lead in your funnel?
Answering those questions will give you an idea of how many leads you'll need to attract.
Once you know that number, think about how much it cost to generate a qualified lead. Do you know what you're currently spending to convert each new customer? Include all of the direct and indirect costs that go into your activities. You might be surprised just how much you're actually spending.
Ready to start thinking differently? Consider this: Leads attracted through Inbound Marketing cost 61% less and are an average of six times more likely to become customers! After just three months, Inbound Marketing generates 32% more leads per month...and by the end of twelve months, generates 26.4 times more leads.
What would that mean to you? Here's an example.
Let's say you currently spend $50,000/yr. and generate 500 total leads ($100/lead) resulting in 100 qualified leads ($500/qualified lead)
If Inbound Marketing is implemented and we apply the lead averages, that same $50,000 could result in 13,200 leads instead of just 500. Using the same conversion rate above, that could mean 2,640 qualified leads in your sales funnel by the end of the first 12 months
In this example, the cost of not implementing Inbound Marketing is 2,540 qualified leads.
Are you willing to continue traditional marketing strategies and give up 2,540 qualified leads?
To find out more about the tools and processes that are part of an Inbound Marketing approach, download our Step-by-Step Guide to Inbound Marketing.