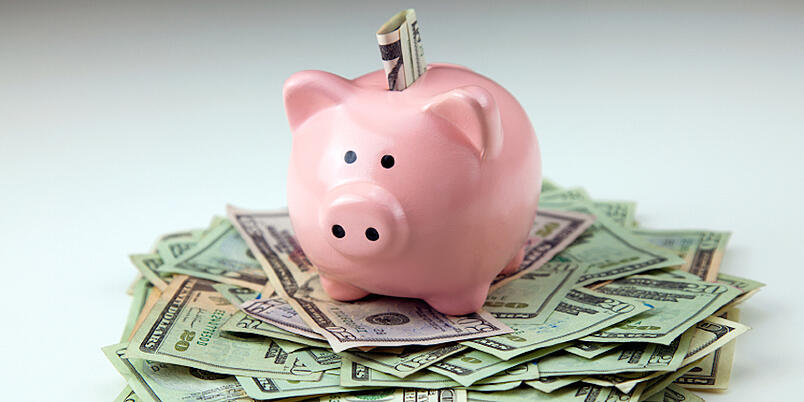 What's about the worst thing you can do for your business? Spend money with absolutely no return. Best thing? Spend nothing at all on something that provides real value.
To execute some of our clients' full-scale marketing plans, we sometimes look to freemium services for those on smaller budgets. There's no stigma in using freemium services and, in fact, they can often be comparable with the more expensive products.
Freemium is a generalization of free, baseline model of products or services and, for an additional fee, you can pick up additional storage, features or live support. What do we use and recommend?
1. HootSuite
This social media management platform offers you a multitude of options at the free level. You can schedule posts for future posting and monitor multiple profiles on 5 platforms all under one log-in. Why do we love the free version? For clients just getting started with social media posting, HootSuite provides them an organized platform where they can see queued tweets and engagement from fans. Why do we love the paid version? Scheduling in bulk. This, hands down, is worth the $9.99/month to post your regular social media content. The paid version also includes analytics which are priceless.
2. GoToMeeting
Geographical borders mean something if you're delivering mail but with digital marketing, the world seems a lot smaller; we no longer have to let geographical limitations get in our way. GoToMeeting provides free video conferencing that gives you the opportunity to meet without leaving your office and conserves a precious resource: your time. We love the free trial of GTM for new clients should geographical limitations determine we can't physically meet. Paid versions give you access to enterprise-level capabilities of the program.
3. DropBox
Free cloud storage – yes, please! You should claim your 2GB while it's free. What can you store with 2GB? Enough to get started. An upgrade to the paid version gives you access to at least 100GB of storage per account. Why do you need so much cloud storage? Collaboration. If you're using DropBox for an entire team, the autosync and backup capabilities keep it on top.
4. Basecamp
Basecamp is an integrated project management and contact management platform. Taking advantage of the free offer gives you a preview into the large scale paid capabilities. With the paid version, you get the integration of over 50 third party apps so you can move your work on whatever platform suits you best.
5. SlideShare
Trying the free version gives you the option of publishing one deck presentation with unlimited shares. This may not seem like much of an offer, but the analytics you get from one presentation is quite convincing. You can get detailed explanations as to where people are spending their time on your presentation and what's caught their interest. By giving you a taste of SlideShare, you can see reasons for investing actual dollars in SlideShare. The more decks you publish, the more attractive your content looks to your target audience.
6. WordPress
With two different publishing options, WordPress has perfected ease-of-use publishing for any blogger. A regular account on WordPress.com gives you a free blogging platform where you can host your blog and completely customize your site with thousands of free themes. Wordpress.org gives you an opportunity to manage your entire site through WordPress themes, but you are responsible for finding a hosting platform for your site.
7. HubSpot
I hope you didn't think we'd forget about this POWERFUL tool that, yes, you can use for free. HubSpot's trial gives you full-fledged access to everything the paid option can unleash for you. It's a mighty lion to tame by yourself in 30 days but what is most important is understanding the lead generation and contact management power. The free version offers you helpful advice via email tips and sidebar tips in the application for lead generation, nurturing, email marketing campaigns and social media management. If you want to find out more about the paid service, contact us for a HubSpot demo!
8. Candy Crush Saga
This morale booster app has been the center of our conversations at lunch and the focus of some teasing due to its addictive qualities and overall time-wasting ability. Candy Crush Saga is a great way to decompress. Paying on this platform makes it easier to pass levels and to a few employees here, it might get to that point.
The Kicker
Freemium offers are a great way to get to know a product before needing to make a blind financial commitment. To use them most effectively, evaluate when you're using your freemium products to their fullest advantage and periodically check if it's time to upgrade to a paid version. Though there are limited capabilities or time constraints on freemium products, having access to professional-level products for free is a valuable opportunity to seize.