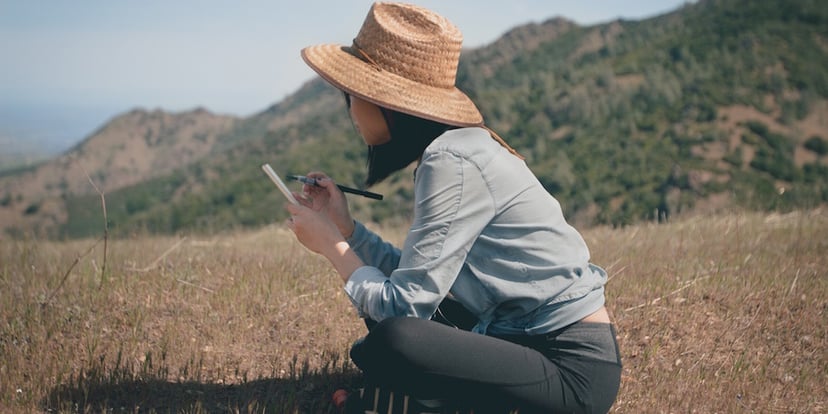 The world of marketing is continuously adapting and changing. We live in a world that values connections and puts an emphasis on sharing (and in some cases, over-sharing) many different types of information. Gone are the days when there was a true divide between a business and its prospects - today's world is becoming more about connecting with those prospects and making them feel like a friend or family member.
At its core, inbound marketing is all about creating and sustaining relationships with the strangers that you've attracted to your website with your specialized content. It may seem like a simple concept, but successfully nurturing those relationships doesn't just happen. Social media is an ideal tool to interact with prospects and begin nurturing those relationships.
We've written about the importance of having a social media presence before, but going a step further and adding a human element to your social media accounts will help you leverage the best possible customer engagement and become more visible with your prospects. After all, social media is about just that: being social. If your prospects choose to engage with you on social media, they're looking for valuable posts that will allow them to get to know your brand better.
You may be wondering if showing a human element in your marketing technique is really worth it when, in the bigger picture, you're just trying to promote and sell the quality of your services. In fact, it is. Strangers, prospects and customers will appreciate being able to identify with your company outside of their normal business interactions with you. They'll want to dig deeper and see what's behind the brand, giving them the opportunity to see you as more than just a business - as a trusted friend.
One of our clients, Integrity Insurance, has become an expert at showcasing their human element. In fact, they've experienced some of their best engagement opportunities from it. Although Integrity's main focus is selling commercial and personal lines of insurance, they've infused a human element into their inbound marketing techniques and continue to engage their prospects and customers, while growing their reach and presence online. Take a look at two of their highest reaching Facebook posts: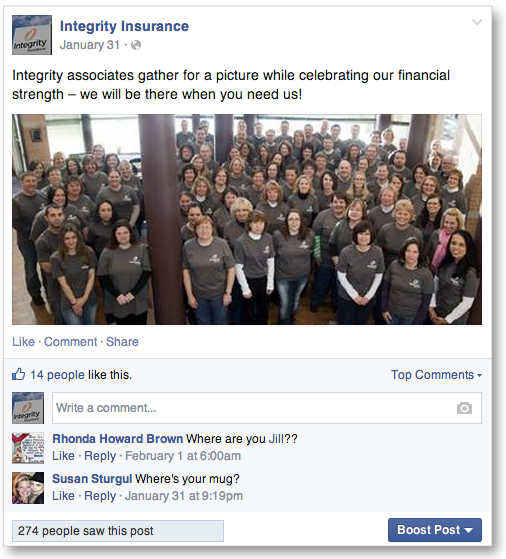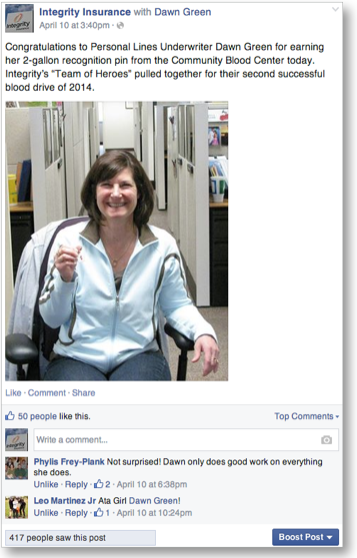 Focusing on a publishing a healthy mix of original, specialized content that appeals to the needs of your buyer personas, as well as general industry news and human interest posts is a winning combination, but it doesn't stop there. Equally important to adding a human touch is actively engaging with the people who are connecting with you online. If you're not already doing so, set aside a small amount of time each day to check your social media accounts, your blog and any other presence you may have online for activity, then engage with the people who are reaching out. If you keep up on it, it only takes a few minutes to favorite someone's tweet or respond to a question or comment on Facebook or LinkedIn.
Adding a human element to your marketing practices is vital to nurturing and sustaining those critical relationships with your audiences. Infusing that human touch will not only add a unique value to make your prospects feel like they know and can trust you, but will encourage your customers to become fans and promoters of your brand as well.