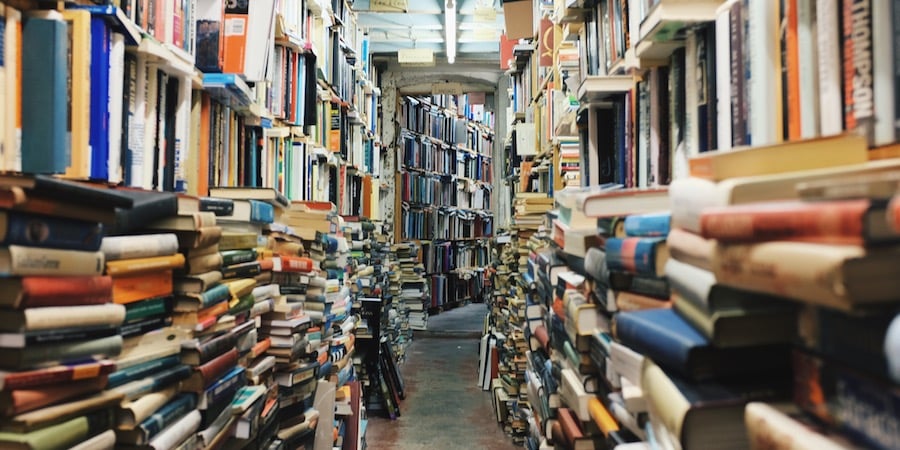 Have you ever seen long lists of category or topics tags in the sidebar of a blog? This category section comes as a default in most blog tools, and often, marketers leave it there simply because every other blog they've seen has it, and they assume it's just part of having a blog.
But the truth is, category tag sections—especially long, unmanaged category sections—are often useless, nondescriptive, and altogether unhelpful to your prospects. In general, I'd say they're the most "bloggy" aspect of using a blog format to publish your marketing content, and blog managers don't often see them as a potential component of their lead attraction process.
Not using blog category tags to your advantage is a big mistake. And, having a long list along the side or bottom of your blog doesn't really count. You need a functional, purpose-driven plan for how visitors interact with your categories, read your content, and understand the overarching scope of your content marketing efforts.
Getting Organized to Make Categories Effective
Overall, using categories the right way is a three-part task. First, you have to get your categories organized. For the content you've already published, how many category tags do you have? For some clients we work with, we've found lists as long as several hundred categories—that's way too many. HubSpot recommends (and we agree) that no business blog needs more than 25 category/topic tags. There shouldn't be a "see more" to your category list.
To get your categories organized, the technical activity really depends on the kind of blog tool you use. Some platforms let you manage categories in a specific category tool, but for others, your categories must be selected from within each individual blog post. The key is to combine and condense all your current categories into a smaller core group.
Your Blog Categories Should Reflect Your Company Positioning
Since the goal is to make blog categories actually functional in your lead attraction scheme, you want your categories to present your company the right way. As you're deciding on the 25-or-so categories, choose the topics based on your overall company positioning and marketing scheme. Also, choose the right language elements that match your service offerings.
For instance, on this blog, you see at the top of our blog that our category tags actually form a navigation bar just above the article title. We include our industry targets as categories as well as each component of the inbound marketing methodology as Weidert Group practices it; our nomenclature and grouping of categories reflects exactly how we position Weidert Group's strengths and sell our services.
Category Functionality Needs Planning & Design
Even though, traditionally, most blogs have had category lists in the side bar or at the bottom of the page, the truth is, if you want categories to have a purpose and function in your lead attraction goals, you need to design that functionality. For us, we decided that blog categories should help determine the way visitors navigate through our blog content. In other cases, it might be helpful to use categories to help answer frequently asked questions or to demonstrate how much content you've published on a given subject.
Using categories as a browsing tool is a highly effective approach in business blogging. But even if that's not part of your plans, having a long unwieldy list isn't worth leaving there. In today's world, I'd recommend hiding your category list all-together if it's not going to be concise.