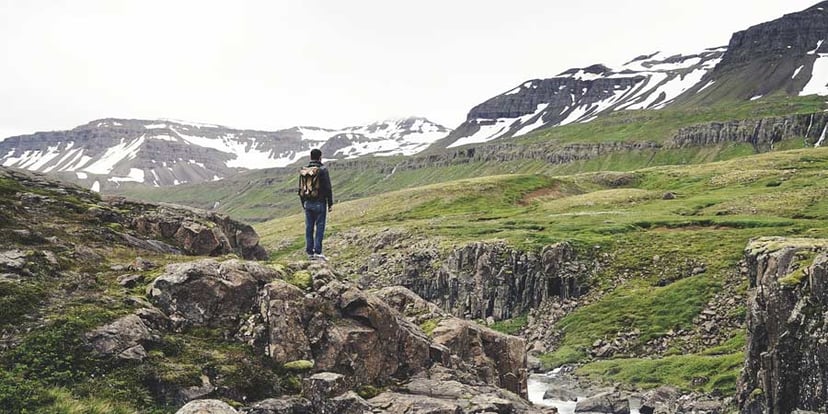 The toughest part of inbound marketing is consistent content production. When you're just getting started with a business blog and other content resources, new topics and ideas may come quickly as the marketing team is excited to get started. However, most of our clients are surprised just how difficult it can be to create good content that really appeals to sales prospects in the long term.
Weidert Group's approach to business blogging aims to prevent the common start-and-stop content execution that many companies encounter and, instead, we've developed a method to encourage a regular cycle of blog publication.
Planning Using the Buyer's Journey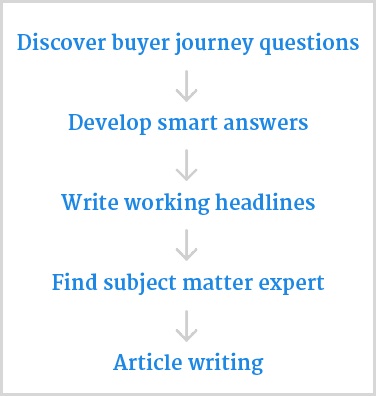 We've found that the best approach to blog publication focuses on the questions and needs buyers face during their journey through the marketing and sales process. If you can capture the thought process that prospective B2B buyers go through as they consider their purchase, then you're more likely to write relevant, useful articles, and your headlines and descriptions will be more likely to match prospect's search queries.
Generally, after you identify the questions buyers are asking during their journey, then the process of blog topic development is fairly simple. You develop topics and working headlines that answer the questions (usually there are multiple answers to each question), identify which subject matter experts might be able to write articles for each topic and, then, let the writer shape the focus of the article to their abilities and knowledge base.
Getting Started with Pertinent Buyer Journey Questions
The challenge to this entire content planning process, of course, is identifying buyer journey questions that are appropriate and pertinent. Understanding and clarifying the kinds of questions buyers have during the sales process is a major component of the research we do to help companies get started with inbound marketing.
It's important to know that most buyer journey questions are incredibly specific to your industry and your company. Differentiating the questions your prospects are asking when they find your company versus your competitors is an important part of a sound inbound marketing strategy.
However, in getting started with the process of identifying questions that your buyers are asking, I do have 5 questions that can be used as templates for potential buyer questions. If you use the following examples and take the time to really identify the confusion and pain points your prospects face during the sales process, then you'll be well on your way to developing a robust content planning process.
5 Question Templates for Establishing Buyer Journey Questions
What are some potential solutions to this problem I'm facing?
What are the features or techniques in [insert area of business/industry] that will help improve my business?
How can I make an improvement in

[insert area of business/industry] without increasing my budget?

What are the best practices that are driving efficiencies and improvements in

[insert area of business/industry here]?

What are the new ideas in [insert area of business/industry here] that are improving profits?