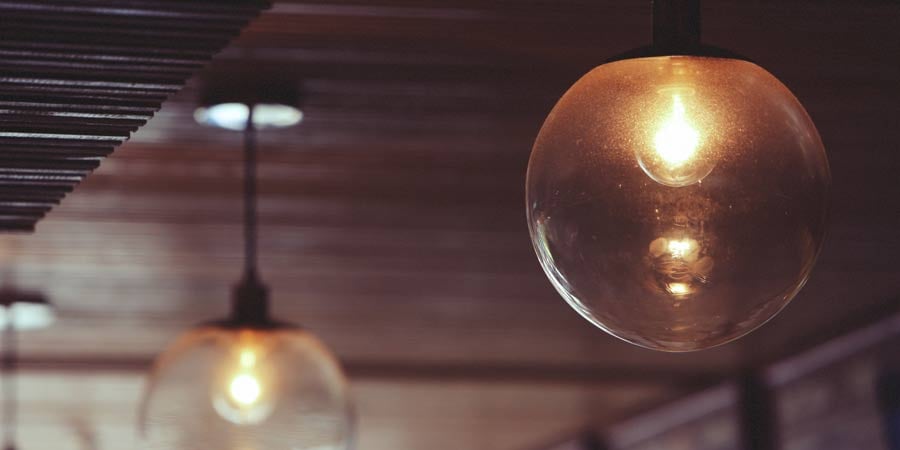 Let's be honest. Books are read by their covers. And websites aren't much better.
The strongest websites are more than impressive; they're demonstrative. Your website should demonstrate your expertise, your competitive advantage, and your ability to serve your customers well. It should also prove your attention to detail, your focus on quality, and the importance of being savvy in today's business world. In a nutshell, if your website is more than 5 years old, it's probably failing to demonstrate all it could; and more likely than not, it's hardly impressive.
So, if you're contemplating a website redesign, I want you to think differently about how your plan for a new website. In an inbound world, websites aren't about bells and whistles—your plan should focus on guiding your buyers, understanding their needs, and effectively communicating who your company is. Marketers should let strategy, positioning, and content plans guide their use of technology, rather than looking for ways to implement "cool" features.
Does your website say enough about your company? Does it say it the right way? Here's a checklist for guiding your website planning process.
A Checklist for Communicating Value in Website Design
1. Identify Your Company's Positioning. Don't Make Website Plans Without It.
If you don't know your company's positioning and go-to-market strategy, then you really have no business building a website. Begin with the essentials. What do you sell? What don't you sell? Who do you sell to? Identify that positioning statement in a couple lines of text. Here's an example: Weidert Group is a B2B inbound marketing agency that provides a full range of lead generation and sales enablement services. The agency's success comes from servicing four main industries: equipment manufacturing, financial services, A/E/C professional services, and industrial distribution. In your positioning, your target customers and sales points should be crystal clear. From there, you should let this positioning guide the objectives and functions of your website.
2. Craft a Value Statement and Identify Its Proper Location.
If you use your company's positioning to guide the way you plan a website, you'll immediately face the fact that customers need to understand how your company is different than your competitors. What's your competitive advantage, and how can you explain that value in a single statement? This doesn't necessarily need to be a tagline per sé, but it should be a statement your comfortable using on a home page.
For Weidert Group, that statement is, "Discover a Smarter Approach to Business Growth." We've placed this statement right on our home page centered and large. You can't miss it. For other companies we work with, we might take a different approach. Perhaps its further down the page or integrated into a larger visual, but no matter the situation, you'll need a succint value statement that communicates your competitive advantage in text.
On our site, the words, "business growth" represent our ultimate goal; for every client we work with, we absolutely want to help them growth their business. "Discover" marks us as an inbound marketing company. We aren't looking to immediately sell to our clients—we sell high-value, highly considered marketing services, and our service model relies on our clients exploring how to do marketing better. Discovery is critical to our buyers' journey as well as the process of becoming a customer. Finally, "a Smarter Approach" alludes to our in-depth planning and analytically focused take on inbound marketing. Sure, "Smarter" is quite the claim; but if you're not making a claim with your value statement, then there's no way you're going to impress a customer. Take a defensible position from the get-go, and provide the evidence you need to support that position throughout the entire web experience.
3. Unify Value, Brand, and Positioning in Image Plan.
The reason everybody calls the process of making a website "web design," is because, ultimately, a website is a highly graphical medium and visual way to communicate with your audience. While you should definitely start with well thought-out textual statements, your goal working with a website designer is to translate those ideas into visual elements. Given that we've walked through a positioning statement and competitive advantage—and trusting that you already have a solid brand—your website planning should aim to unify and tranform these guiding statements into a visual scheme.
If you're positioning statement says you serve a single industry vertical—perhaps your company creates high-value equipment for a single type of manufacturing process—then, your image scheme and graphical approach should aim to communicate with that vertical while working well with your company brand.
If your competitive advantage centers on immediate proof of ROI, then your visual approach may require elements, such as infographical material or video, that clearly layout the process behind your value.
4. Learn Current Design Standards and Adapt for the Future.
Ideally, none of your graphical planning takes you back to the 1980s. Even though your products or services may have a long history, your way of explaining them visually shouldn't fall behind the times. The reason design goes through phases is because society also progresses through phases of receiving information. Any company designing a website today should make sure their website designers follow up-to-date design standards, whether those standards are technical or aesthetic. The common wide-screen design of recent years is impactful because it's visually pleasing, but it also responds well to different screen sizes.
If you're planning a new website for 2015, then you should make sure it's design and structure can communicate value for several years to come. If you use a design that's already behind the times, then no matter how well you integrate your value into the site, you'll likely feel the need to redesign in the nearer future. Websites with the highest ROI exceed standards in their design while communicating company themes that won't disappear in the near future.
5. Plan an Architecture & Navigation that Guides Visitors from Landing to Conversion
More likely than not, your website will have competing priorites between thorough explanation and visual clarity. An important part of good web design is planning a website architecture and navigation scheme that lets users smoothly follow your desired communication pathways in the midst of your various design elements.
Consider how your navigation can communicate the priorities outlined in your company positioning and value statement. In certain situations, it might be helpful to call out your targets with links like: "For Manufacturers" or "For Executives" or "For Human Resources." At other points on your website, you can focus on key questions the buyer is likely to face. For example, at Weidert Group, we try to answer the common question, "Why is inbound marketing right for me?" with our page covering the "Inbound Marketing Methodology."
Your goal should be to guide visitors from whereever they've landed to opportunities to learn and convert into leads. Most often, this means it's important for websites to make blog components or other resources highly available and visible to visitors, regardless of how or where a visitor comes on site.
6. Integrate Positioning Concepts into Content Plan: Blog, Portfolio, and About Us
Ultimately, a website is a growing, living body of content. If you get your architecture right from the get-go, then you'll be well setup to communicate value for months on end. From there, companies must reinforce their communicated value with lots of content. It's critical to build out a regular blogging functionality, a growing portfolio of proof, and an ever-changing "About Us" section that updates and expands as your capabilities change.
Every inbound marketing website we produce becomes a publishing portal for continued evidence backing up that positioning and value statement you start with. In an inbound world, I highly recommend embracing this approach to your website design project, from the start of the process. Don't look at the project as a brochure that will sit out on the website. Instead, think of your website like an online magazine that, you'll be publishing from now into the future. Whether it's just one blog page per week or continued development of site pages, your place online shouldn't be static. To get found and to get recognized, your website can't be a project with a deadline; it should be a launch with a start date.