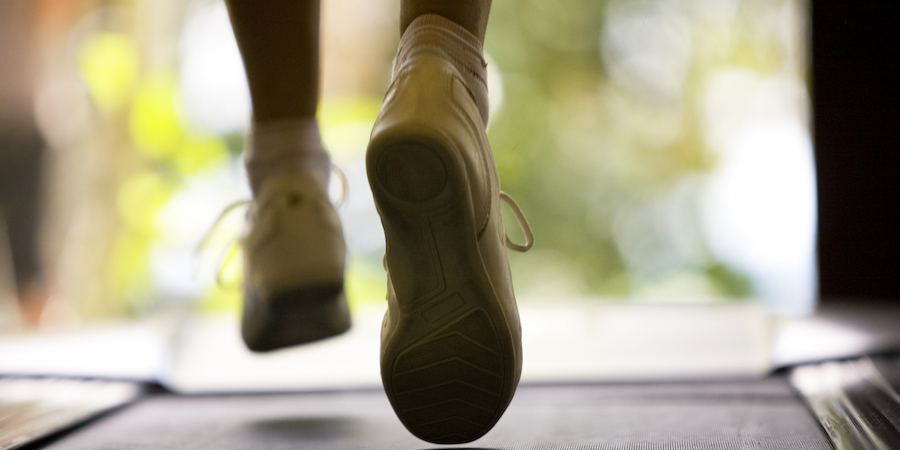 Remember when you and your friends used to get into arguments as little kids?
You know, the little arguments at recess about whether or not you could throw a rock onto the roof or beat Billy in a race around the playground? They all probably went a little something like this…
"No you can't!"
"Yes I can!"
"Can not!"
"Can too!"
"Oh yeah? Prove it."
Boom. It's on.
Once your friend said, "prove it," you knew it was time to put up or shut up. At that point, you either started to make excuses, or you went out there and showed Billy that you're the fastest runner in the 2nd grade. And once you made sure he ate your dust and his words, you got to mention the four best words of any argument: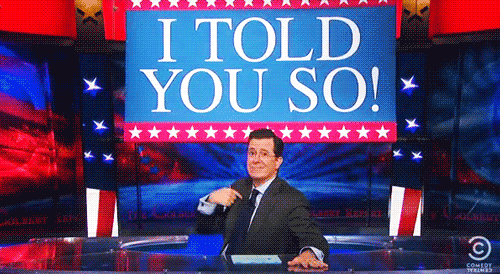 As we all learned from an early age, being able to prove that you're right is one of the most powerful methods of persuasion. You can't argue with cold-hard facts, and if a doubter doesn't believe your claims, evidence that proves otherwise will likely sway their viewpoint.
For B2B copywriters, proving that your products and services are the best option available is a crucial part of turning prospects into clients and customers. You're not the only fish in the sea that claims you're the best at what you do, and without evidence that supports your case, your prospects will continue to look elsewhere. What B2B decision makers want is proof, and in today's digital marketing age, you have plenty of opportunities to provide it for them.
3 Questions B2B Decision Makers Want Answered
Since B2B decision makers are such strategic, analytical thinkers, you won't be able to win them over with flashy advertisements and unbacked claims. Instead, if you really want to persuade them, focus on presenting the hard evidence that proves:
How your product/service will benefit their company
How it will accomplish those things
How much it will cost and its ROI
With these 3 pieces of info, B2B decision makers can get a gut feel for whether or not your company can help address their needs and determine if it will be a sound investment. And while that might sound a bit intimidating now, it's an easy formula for success once you know how to win them over.
Incorporating Examples into Your Writing
Looking at the 3 questions B2B decision makers want answered, the first thing you should realize is that B2B decision makers want to see the numbers. Whether this means product specs, savings forecasts, or customer data/statistics, numbers are important because they help decision makers visualize and quantify their decisions.
Let's say you manufacture high-grade steel beams for construction, for example. You can't just claim that your beams are the strongest and expect people to buy them; instead, you should publish the results of your product testing that proved they have load-bearing capacities that are 12,000 lbs. stronger than any of your leading competitors. The more numbers and evidence you can provide, the more confidence decision makers will have with their selection. And especially in B2B industries with tight margins, decision makers need to be 110% confident that their decision won't be the wrong one.
Once you've gathered enough evidence to prove that your product/service is the best option for potential customers, the next step is presenting that evidence in a convincing matter. This means evaluating your target personas, finding their pain points, and addressing those pain points with your cold-hard facts.
Say, for example, you're the Marketing Manager of a company that manufactures hydraulic lift gates. In order to promote your new lift gate for commercial trucks, you decide to write a blog post about the benefits of increasing your lift capacity. Here's how you might incorporate your data into your article:
"According to data from our service technician's records over the past two years, 97 of our 154 lift gate replacements were caused by exceeding the lift gate's lift capacity – accounting for nearly 63% of all lift gate replacements. Because of this, we set out to create our most powerful and durable lift gate yet: the LXI-5000. The LXI-5000 features a 5,000 lb. lifting capacity, 96" x 60" steel wedge platform, and comes protected under our 15-year service warranty."
Likewise, if you really want to make a convincing argument, case studies are the perfect piece of advanced content for B2B decision makers. Case studies give you the opportunity to tell a story about how and why your products/services are so beneficial, and address the concerns of decision makers who are in a similar position as the company in your examples. Looking at our own Inbound Marketing Case Study for Specialty Manufacturers, we put ourselves into the shoes of a Marketing Manager at a specialty manufacturing company and used evidence from one of our specialty manufacturing clients to explain why inbound marketing is a valuable strategy in the manufacturing industry. As you can tell from the link above, it's the kind of content that relies on facts and evidence to tell a story and prove your point, and B2B decision makers just gobble it up.
In today's business world where B2B buyers don't contact suppliers directly until 57% of the purchase process is complete, it's crucial that your company's online marketing content is as convincing as possible. Potential customers are constantly scouring your website looking for information that would lead them to a sale, and if you aren't using convincing data and evidence to pitch your products/services, you'll have a hard time making them confident enough to trust you. Confidence and trust are two of the biggest factors for any B2B decision maker, and as I mentioned above: you can't argue with cold-hard facts.