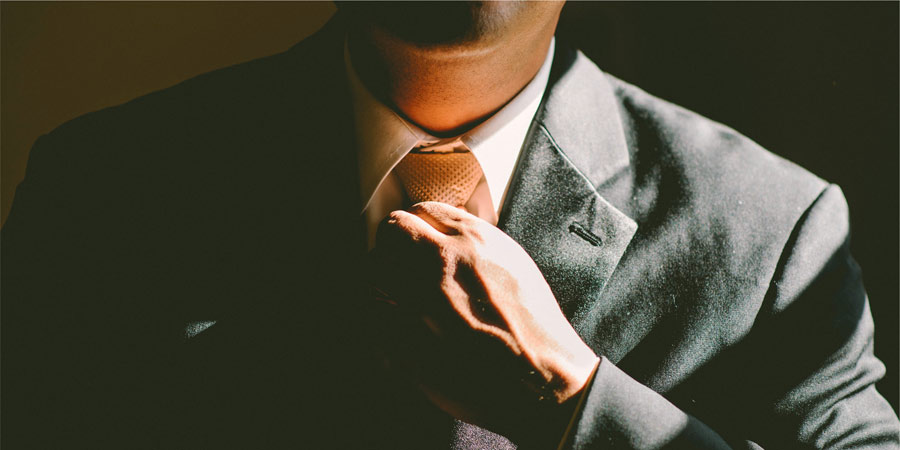 Inbound marketing is an engine fueled by content. Content is what attracts leads; it's what prompts conversions; and ultimately, content will convince your leads to buy. I see inbound marketing as a highly strategic—extremely purposeful—form of content publishing. If you're an inbound marketing manager, then it's your job to publish rapidly and authentically—just like a journalist; except, your writing is meant for more than just general consumption; you want to generate leads.
To be an inbound content publisher, every piece of content—from blogs all the way to sales presentations—have a specific goal. And the performance against these goals can be measured. An inbound marketing funnel starts with attracting leads with well-written headlines, and it moves prospects closer to the sales with content that drives their interest and urgency.
The biggest problem with many inbound marketers today is that they aren't pumping out content at all stages of the buyer's journey. Blog managers are often guilty of this. They're good at publishing content that attracts leads, but they don't have enough driving their conversion goals in the middle. To avoid failure as an inbound marketer, you have to be an all-around content publisher—fire all cylinders.
Obviously, that's easier said than done.
So, what I've outlined in this blog post is a process for avoiding failure. It's a way of publishing content that keeps your blog going strong, while driving the rest of the funnel to achieve KPIs. These 5 steps don't require a huge team, but they do require careful management and good use of time. So, read up, and pull on your responsibility cap. Here are 5 surefire ways to manage your content-driven marketing funnel.
Build an Editorial Plan Based on Buyer Journey Challenges.
Most industries don't have everyday news that needs to be covered. So, the first key to success is to create a long editorial plan (longer is better) filled with attract blog topics that you know will meet your prospect's needs.
The best way is to outline the questions you believe your target buyers are facing when they start their journey? Identify their pain points and questions, then write them down. Your editorial plan will answer these questions by including campaigns that offer advice on every thematic challenge.
If you can plan out your evergreen editorial content for 6 months ahead, you'll be in great shape. When timely stories come up, you'll adjust, just like any good marketer does. Don't worry about building in flexibility into your editorial calendar; that'll just make it easier to miss deadlines.
Choose to Distribute Content as Well as You Publish It
Like I said before, you need to devote a ton of time to publishing content for inbound marketing to be truly successful, but an even bigger mistake would be to prioritize content publishing above content distribution.

There's huge value in sharing others' content, and some brands do just fine being the wholesaler of industry expertise rather than the manufacturer. If you're a supply chain company that isn't ready to compete in the highly congested field of logistics writing, then your first step should be to share the content you admire, syndicate any content you can, and then, start building up the guts on write editorial commentary on the writing you distribute because, in the end, you're not going to get found if you don't create something original.
If you publish once in a week, but promote and distribute articles and video daily on Twitter, LinkedIn, and Facebook—well…I'd say you're starting to find balance in publishing and distribution. Drive you inbound funnel further by pushing out a collection piece of all those found articles you're tweeting.
Build An Editorial Plan for Maximal Repurposing
If your blogs aren't eventually becoming downloadable content pieces, then what's the point? If your articles aren't being recreated as video interviews, then what's the point? Drive content in as many ways as you can to fill as many purposes as you can. None of your prospects will ever see everything, but you need to make sure they see something a lot of the time.
Take ten blogs and make it into an eBook. Take your best blog topics and redo them time after time. From an SEO perspective, getting found isn't about having the most innovative content; it's about having a lot of it that speaks to many people in many different ways. Repurposing—when done creatively—is a key to getting found online.
Don't Go Solo. Inbound Marketing is a Team Sport
Just because you might be the sole marketing manager doesn't mean that you're the sole content publisher. Draw out content from every facet of your organization. Make sure you have an entire writing team to push out articles.
In the best case, a company committed to inbound marketing can't afford to have the marketing manager be a regular blog writer. Instead, use a team approach to writing the initial content. Then, your lead marketer can drive the content repurposing and editorial planning processes.
Respect the Web as a Highly Visual Medium
Everything will go wrong if your publishing design sucks and you don't use images in your blog. Before you do anything inbound marketing-related, check your visual skills.
Many industry marketers believe that their industry is so niche that nobody really cares about design or presentation. Wake up! People judge books by their cover, and they do the same with blogs, eBooks, Slideshare presentations, webinars, and every other form of content that makes inbound marketing effective.
If you don't emphasize design, readability, and use of pictures, then your ability to convert visitors into leads will be seriously diminished.