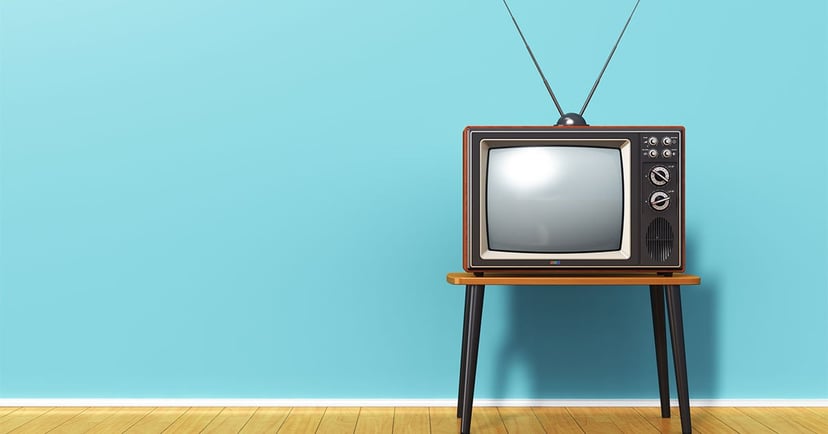 It's clear that "inbound marketing" — once an industry buzzword — isn't going anywhere. And with good reason. Inbound marketing has changed how industrials present relevant content, use social networks, write for Google's algorithms, connect with customers, and nurture prospects.
So, should your B2B marketing plan be built on purely digital techniques? Invest in web design and online tactics, and don't bother with earned media, trade shows, and PR? Not so fast, marketing maestro!
The results achieved using digital marketing are exciting, to be sure. For some industries, however, you truly realize the most power by finding synergies between traditional and inbound tactics. Even inbound leader, HubSpot, admits that their use of traditional executions plays an important part in their account-based marketing efforts. Yet, it's all done in an inbound way.
Here are some conclusions we've arrived at after building inbound marketing plans for industrial clients in fields from equipment manufacturing to distribution and logistics — companies that have a history of mostly using traditional strategies.
Moving from traditional to inbound marketing is a process that requires patience.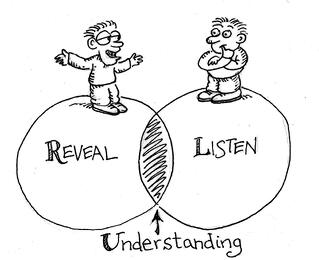 If your marketing department is used to traditional executions — print ads, radio, TV, trade shows, catalogs, brochures, and sell sheets — it can be a big transition (both in terms of talent and process) to start building inbound content and conversion processes online. An easy way to holistically transition to an inbound strategy is to turn your existing collateral material into digital content, optimize it for search engines, and promote it across channels to make your marketing helpful to prospects and easy to find.
The fact is, it's often helpful to keep on doing what you're doing, while gradually introducing new inbound operations to your marketing efforts. Certainly trade magazines and industry listings perform functions that can't be replicated with inbound, so it's wise to integrate those tactics into an inbound plan to maintain short-term results. We typically partner with companies that understand they need to change while also seeing the value of using a holistic approach.
Getting everybody on board — marketing and sales, especially — requires organization-wide adoption of an inbound approach
One issue that inevitably becomes clear when companies move toward an inbound growth approach is that part of the organization doesn't "see the light." Can you blame them? Imagine how unintuitive it is to, instead of brainstorming a trade show display, task your team with strategizing what terms prospects are using to search Google, and what questions they're even searching.
This can be uniquely difficult for a sales team that is comfortable when thinking about cold calling and outbound sales. An inbound strategy makes little differentiation between the goals of sales and the purpose of marketing. We help marketing and sales teams work together on goals and on measuring the effectiveness of what they're collectively doing. Plus, creating a "sales pitch" helps get sales directors ready to welcome a more extensive lead generation plan.
Overall, the companies that are most successful switching to inbound marketing are those that embrace executive leadership coaching, getting them on board first.
We understand the hurdles a company faces while transitioning to an inbound marketing process
Many moons ago, Weidert Group, a traditional agency, went all-in with inbound; at first just for ourselves (no client wants to be a guinea pig). After an initial internal adjustment, it successfully rolled out, attracting traffic to our site and converting leads to clients. Yet, before introducing it to clients and prospects, we decided to get really, really good at it. We ironed out wrinkles, made and learned from mistakes, and figured out the most effective ways to get what we needed from our inbound program.
We learned …
what outbound tactics could be more effective when integrated into inbound
how to get teams on board with, and educated about, inbound
what resources are needed from your organization and partners
what to measure to ensure ongoing program optimization
how frequently to blog and produce other content in order to see the greatest website traffic
where different audiences are on social media and how to meaningfully engage them
and about 536 other things, which all now enhance how we help our clients
Our clients now receive modern marketing tactics guided by a background in strategy development
In today's marketing world, there are basically three types of agencies: 1) relative startups founded to execute inbound marketing; 2) traditional marketing firms that have evolved into inbound marketing agencies; and 3) the bandwagon jumpers who know inbound is effective, but don't put in the effort to do it correctly (thus failing during execution). The difference really becomes evident when reviewing the strategic plans they create for clients.
New inbound startups and those "dabbling" in digital marketing don't typically have experience in all facets of inbound marketing — understanding target audiences, how consumers behave, what motivates them, and how marketing teams function within their organizations to attract and close more leads. And, unfortunately, their plans often show it.
Traditional firms that have evolved into inbound agencies create and present plans that are rooted in the sales process. They truly understand that generating and converting quality leads is still the ultimate end goal — and the way to do that is to help the buyer find what they're looking for. It's not about quick fixes and shiny solutions; it's about solid long-term strategy and easing prospects through the entire buyer's journey.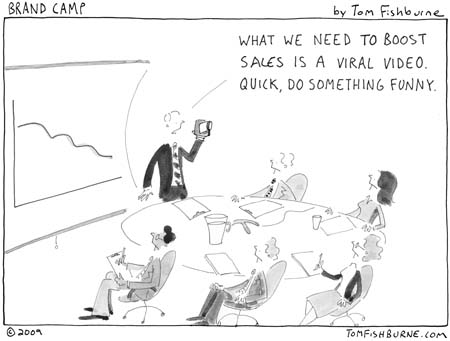 What kind of marketing expertise is best for you?
To be honest, there are fantastic agencies of both types — "only done inbound" and "formerly outbound" — that work hard to execute a superior strategy that helps grow your business. However, as you review the field of candidates, don't forget to ask questions about their breadth of marketing expertise, their experience with the outbound-to-inbound transition, and how they work with marketing and sales teams. These are very important characteristics as you begin your outbound-to-inbound transition.
Want to learn more? Read Answers to the Top 15 Questions About Inbound Marketing, a short eBook that answers the most common questions we get from prospects and customers.