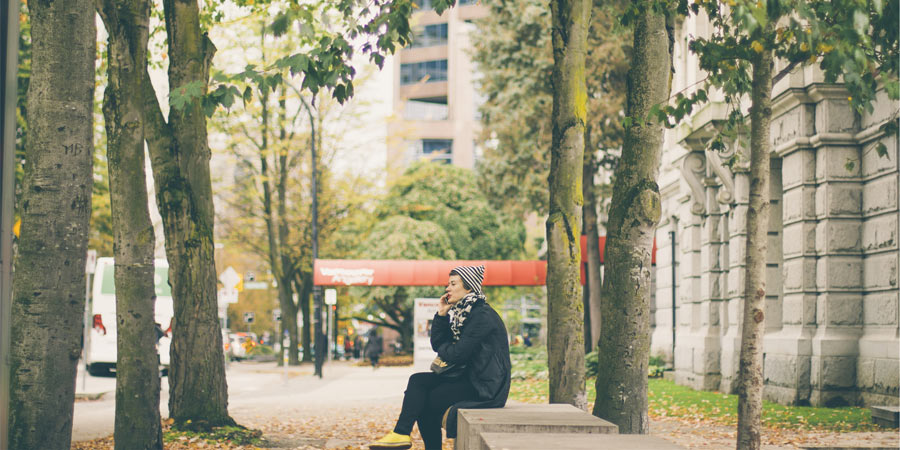 Where do your best leads come from? For most B2B companies, "word-of-mouth sources" is the clear number one.
In a recent study conducted by the American Marketing Association (AMA), 64% of marketing executives indicated that they believe word-of-mouth is the most effective tactic in business development. Networking and referral generation is inherent to good business, and companies with strong reputations are far more likely to attract better leads and close more business.
In today's digital age, there's a creeping misconception that word-of-mouth tactics are being replaced by social media and other online interaction points. In this blog, I'll counter this idea by discussing the role of informative online content. Word-of-mouth isn't going away; it's being transformed by the fact that compelling content also has a way of building relationships, and when combined with a word-of-mouth approach, the results are unparalleled.
From the perspective of inbound lead attraction, the best way to generate word-of-mouth traffic through online channels is content promotion—and by that, I mean the process of distributing and sharing content so that it gets in front of your desired audience. At the core, content promotion tactics are word-of-mouth tactics; the only difference is that content gives people a reason to pay attention when you don't have a clear relationship with them yet. In the following sections, I'll connect the dots between word-of-mouth and content promotion, tracing the path for how industries like finance, insurance, and industrial services can attract high-quality leads by generating word-of-mouth traffic from content promoted online.
Relationships are the Basis of Both Word-of-Mouth and Content Promotion
People do business with people; especially people they like. Relationships are an implicit motivator. Our friends, family, and colleagues are people we trust. According to Nielsen, 92% of consumers believe recommendations from friends and family over all forms of advertising. Nothing will ever trump the lasting impact of real relationships.
The reason content promotion can generate a similar kind of high-quality leads as word-of-mouth is because at the core, you're working on improving and building human relationships all the time. The difference is that word-of-mouth marketing has always utilized experience and anecdotes to shape opinions. With written content involved, relationship-building happens by more than just experience; expertise, data, and rhetoric are also involved.
Picture this: Old School Word-of-Mouth
In word-of-mouth situations, a customer tells another person their testimony. Then, that person would hear more from others, eventually making a purchase, and then—fingers-crossed—he or she would refer others down the road. The testimony and experience is the only connective tissue besides relationships held by each individual.
Now, picture this: Word-of-Mouth Powered by Content
In a content promotion scheme, helpful content written by your company includes testimonies from your top customers. That content is promoted to another publication, either by earned media placement or perhaps by paying for native editorial. Readers of that publication already have a relationship with that media, but furthermore, the content being promoted is persuasive and informative. Then, using social media tactics, you facilitate online commentary around the information, and calls-to-action that provide ways for readers to learn more. The relationship-building here not only draws the audience closer to you, it also generates real interactions (such as webinars, demonstrations, or other learning opportunities) that drive word-of-mouth discussion.
Content that Drives Referrals and Sharing Needs to Be Targeted
In order to be worthy of valuable word-of-mouth promotion and buzz, the content has to be there in the first place. When creating content, consider these three principles for what makes a piece of content effective.
Educate: Be a problem solver and a helpful resource.
Empower: Offer insights and fresh perspectives on industry topics.
Entertain: Don't be afraid to add a little personality. Take Indium, for example, my favorite B2B success story – these guys knew they had a very niche (and let's face it, dull) subject, solder paste. They launched a video blog series that combined humor and information; the results were anything but boring.
Use Social Media to Facilitate Initial Discussions
What social media platforms do your personas spend the most time on? Develop a presence on those platforms and build a community, otherwise you'll have trouble making the connection between promoted content and actual word-of-mouth interactions that help audience-members become leads. Engage genuinely and regularly; build real relationships with clients, colleagues, and industry thought leaders; ask questions and offer advice; and share your own branded content and other great, industry-related content.
Media Outlets Need to Have Real Relationships with Prospects
In order for your content to build the kind of relationships that drive attention and discussion, you need to 1) focus on having a real relationship with the publication promoting your content, and 2) ensure that the publication has a real relationship with your target prospects.
The biggest mistake you could make in content promotion is to spend time building relationships with publications that don't relate well to your target prospects. If we're comparing content promotion to word-of-mouth, then remember that small relationships can have a big impact when it leads to a domino effect. If your leads are in a niche vertical, build relationships with that niche's publication, even if its readership is small. Focus on potential for high-quality relationships, not size of audience.
The Goal: Content Promoted in a Way that Facilitates Discussion
Overall, the key with content promotion is to remember that the end goal is to create buzz and discussion among the people you want talking. Having seen a lot of online content, I'd say that your biggest area of emphasis shouldn't be social media or media engagement; instead, it's the connective tissue: content. To be compelling in today's world is to think aggressively about what your content needs to say and do.
If you want strong word-of-mouth effects among your target prospects, then think about what will generate buzz. Don't be afraid to challenge industry standards and provide commentary on major, but not-often-talked-about pain points. Just like in book publishing, the curve for being interesting and engaging is high. To learn more about how to think through a better content creation process, check out our guide below.
Survey sources