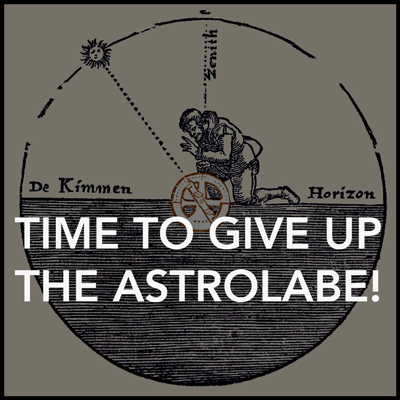 For the past two decades, the Internet has enabled more and more ways that small, "mom-and-pop" businesses could reach far-off and geographically isolated customers. In some cases, these small businesses have become large companies and, over time, many have repositioned their selling to a national or international market, rather than just their own geographic market.
So, What's the Problem?
Still—even in 2014—we aren't as global as we might think. When you look at your most valued customer, is it the buyer who purchases from Turkmenistan—where orders are lost, damages occur, and language barriers inhibitive—or is it the buyer next door, who may have a lower margin to spend but whose purchasing you can depend on.
I'd argue the Internet has only made positioning your company in any market more complicated. How can you both prioritize to sell globally and locally? How do you set prices to be competitive on all levels and in all contexts? How can your marketing efforts work to attract audiences that have disparate needs and challenges of many different types?
How Can Businesses Position Themselves for Multiple Markets?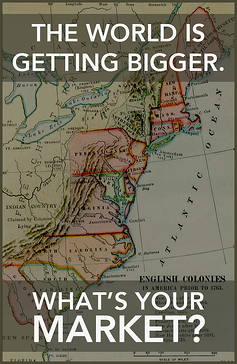 It turns out that companies should, in fact, have a geographic focus. Regardless of what Amazon, GE, and Salesforce seem to demonstrate, most businesses can't just sell to anybody. Picking your market and choosing the reach of your marketing radius is important for understanding how to generate a profit. If a day's drive to meet your customers is the limit, so be it. If it's even more local, that's fine. You can still be open to a global audience, while prioritizing the local.
You just can't use traditional methods—online or not—to do it. In the past, when SEO depended heavily on keyword stuffing and when banner ads still ruled the web, the goal was to reach searchers anywhere and everywhere. The choice to optimize on the web was not very geographically focused at all.
Now, both the local and the global can become your marketing priority through active content development. Today, search engines are looking for quality content, not individual keywords. They also just value its existence; the more pages you have the better. This means that the more you publish to disparate audiences, the more it helps you at the global level. Sure, if your site is filled with language that speaks only to New York customers, then people from Turkmenistan probably won't be interested. But it doesn't mean that a helpful blog post from your company won't show up in searches from Ashgabat.
Advice For Staying Nationally Relevant if You're Looking to Intensify Your Regional Focus:
Nobody wants to miss out on a great customer, even if they are a bit out of your normal range. So, my advice is to choose a regional focus while paying attention to the importance of staying nationally relevant. From my vantage point, these are three crucial website tactics that will help you do that.
1. Make Smart Choices in Your Header and Footer
Usually, headers and footers are where vital summary information about companies are found online. If you want to leave your options open, don't be stupid by declaring your regional focus in these areas. Unless you only want to sell on the West Coast, don't call yourself the "Leading Tool Supplier of the Pacific Northwest." There are plenty of smart ways to verbally position your company without becoming overly targeted.
2. Write For Companies not Markets
When writing blogs and other elements of your content marketing plan, it's important to write toward the pain points customers are experiencing. In a given region, many companies will experience the same kinds of problems—maybe economic woes or problems related to weather—but, you don't necessarily have to write to the pains of these commonalities. Instead, try writing to specific industry pain points. Finding a strong mix of a regional content focus and national focus is important for maintaining some neutrality in market focus.
3. Use PR to Focus Regionally, while Optimizing Your Website for a Broader Range
Another smart option is to utilize various channels for different purposes. Media channels (and your public relations efforts) tend to be locally distributed, so it's important to utilize various publications to emphasize your company as a regional opportunity. Then, you can use your blog and other online content publishing to balance a broader, less discriminatory marketing style.