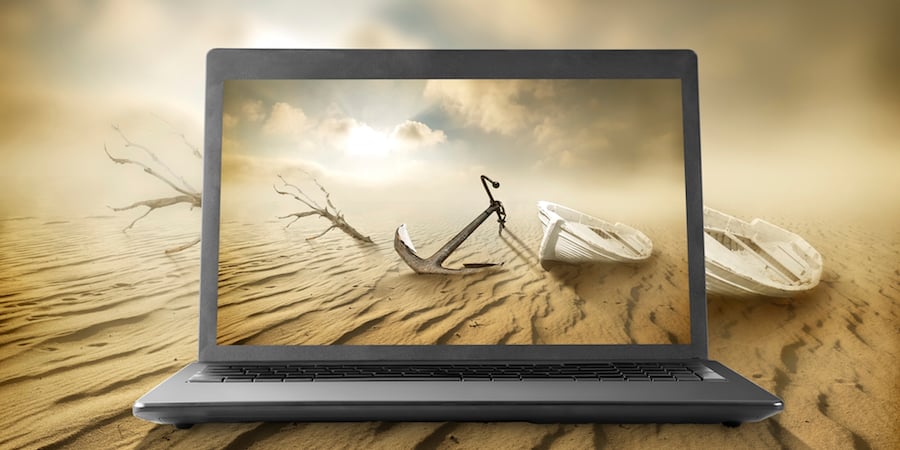 It's the big day, folks. Mobile-geddon is here whether you're prepared for it or not.
Today marks the day that Google will begin rolling out an update to their search engine ranking algorithm that will reward websites that are mobile-friendly. If your website isn't mobile, well, expect to see a drop in mobile search traffic – especially if you're a business that relies on local searches.
Hopefully you've caught wind of this update since it started getting buzz back in February and have taken action with your current website to make it mobile-friendly. This update has been hard to ignore! But if this is the first you're reading about this update, or you still haven't figured out the best course of action, take a deep breath. It's not as though Google will blacklist your non-mobile website so it disappears from the web. Just expect it to be outranked in mobile search results in the coming weeks if your competitors' websites are mobile and yours is not.
But even if your website currently receives minimal mobile search traffic, don't sit back and do nothing. The problem won't go away or get any better on its own. Now is the time to do something that will best position your company for being found.
So what are your options? And what if you don't have budget for a complete mobile-friendly website redesign?
Free HubSpot Website Migration (for websites 60 pages or less)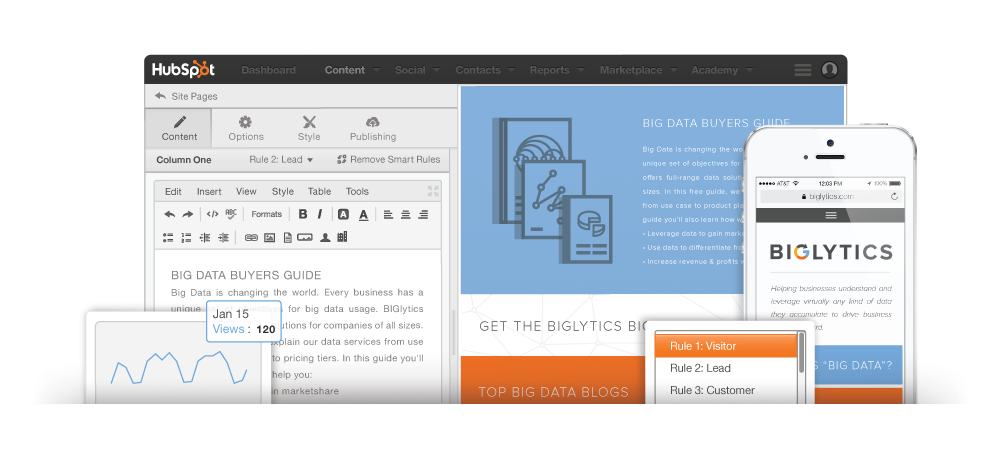 If you've had your eye on the awesomeness that HubSpot offers with their full suite of marketing tools and automation capabilities, here's another reason to adopt their software. If your current website is 60 pages or less, HubSpot's website migration team will migrate your current site to their website CMS for FREE – which is a mobile-friendly system out of the box. Yes, you read it correctly. Free + mobile. If you have more than 60 pages, HubSpot can still migrate your additional pages for $25/page.
We've helped a handful of clients with making this transition and the HubSpot migration team does a flawless job matching the exact look and functionality of pre-existing websites. Once they've been migrated the website offers a mobile experience that meets the requirements Google is looking for and can be further enhanced if you have an inside programmer or programming partner.
If you're on a tighter budget and don't plan to utilize all the tools HubSpot has to offer, you can start on their Basic license with a CMS Basic plan (if your website gets 3,000 visits or less on average per month) for $250/mo+ depending on the number of contacts you plan to import into the HubSpot contact database. For a more comprehensive license that offers HubSpot's various marketing tools, as well as the ability to have website content dynamically change based on the site user's role/persona, licenses start at $1,000/mo+.
HubSpot Mobile Responsive Website Themes / Templates
If you're looking to give your website a face lift and make it mobile, HubSpot also offers new customers access to 5 free themes / pre-designed templates for you to customize with your own images, content, etc.
This is an excellent option if you can't afford a custom design or if you don't have internal website design capabilities. The result is a modern and fresh look for your website with some cool site functionality, depending on your needs.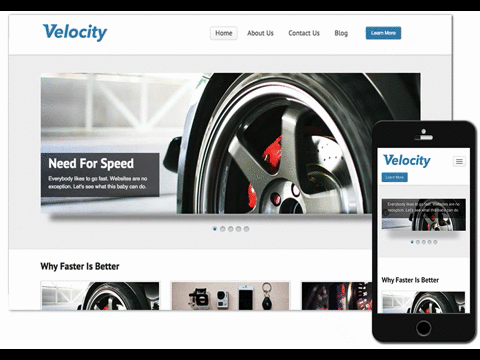 WordPress Mobile-Responsive Themes
There's a reason WordPress powers 23% of the internet. Their free open source blogging platform, turned CMS, has been an excellent low-cost option for many companies. Especially with 1,000s of beautiful pre-existing themes, many of which are mobile-responsive by default.
Some themes are free but most range from $59.95 to $199.95. StudioPress is an excellent source for afforable yet top notch themes for all business types. Just like HubSpot's options, these themes can be further customized beyond your own images and content. This obviously is only an option if you're looking to start fresh with your website, versus migrating your website design as is, like with the HubSpot option.
Squarespace Mobile-Responsive Templates
Another notable and low cost platform that offers pre-existing, mobile-responsive templates/themes is Squarespace. Although the selection of templates is more limited than WordPress, they have some solid options and offer a different pricing/package of services than WordPress. Pricing starts at $16/mo.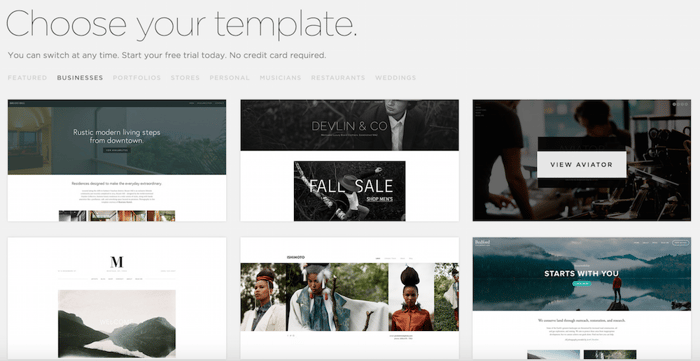 CONCLUSION:
Regardless of how you choose to make your website mobile-friendly, you can be sure that having a site ready for mobile browsing is more than a good SEO choice; it's a non-brainer marketing choice. The reason Google is making the switch is because users have made the switch. More and more, buyers are browsing websites from their phones and mobile devices. If you don't switch for Google's preferences; switch for theirs. Not having a mobile-friendly website will hurt you in search engine results pages, but more importantly, it will hurt the impression users receive when they struggle to view your online content.