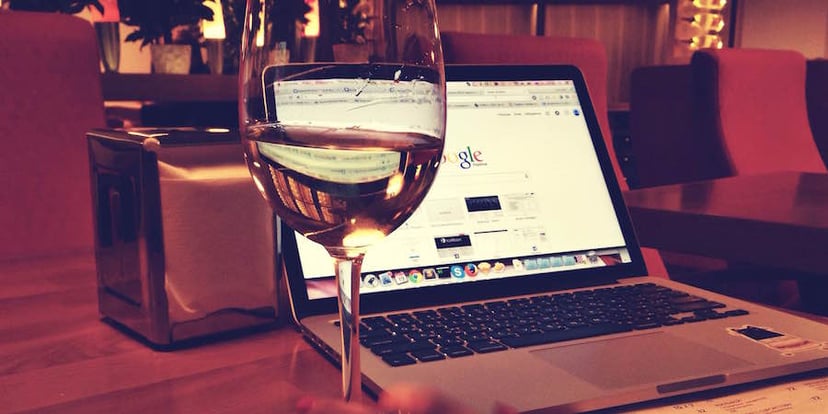 In a recent blog, "Planning a Switch to Inbound: Events & Tradeshows," we discussed the necessary steps companies should take in adopting an inbound marketing plan: reducing ineffective offline techniques and increasing measurable, ROI-proven tactics that will attract highly-qualified leads.
However, your company doesn't have to be stuck on tradeshows and offline marketing strategies to be over-spending on marketing that doesn't contribute to growth. Many 21st century digital tactics are just as limited as offline techniques when it comes to measuring their ROI for marketing. Most of the companies Weidert Group works with aren't so behind that they've never explored internet marketing before, but more often than not, they're overspending on digital advertising and they're not doing enough to attract their targets with compelling content. Some aren't even aware of the ways in which websites, social media, and content—organic tactics—can lead to far better results over time than paying for short-term visibility with digital pay-per-click ads.
In this article, I'd like to guide you through the process of rethinking your marketing budget to optimize your mix of paid and organic tactics. No good inbound marketer would tell you that you should give up on all advertising, but if you set your goals right, you're more likely to be successful in attracting business leads when you base your tactical efforts on a holistic strategy.
Use Goals to Evaluate PPC vs. Inbound Marketing
Too often, we marketers look for simplistic, quick answers to tactical questions. We don't want ambiguity; it's either YouTube vs. Vimeo, Wordpress vs. Joomla, HubSpot vs. Marketo—Inbound Marketing vs. Pay-per-click Advertsing. (If you've read articles on the Whole Brain Marketing Blog before, then you know we never have easy, simple answers here.) The question of whether outbound digital ads are more or less worthwhile than inbound is a question of your goals, not just "what's better."
When it comes down to it, inbound and pay-per-click tactics utilize a lot of the same components. Both require good websites, strong use of landing pages, powerful call-to-action messaging, and, of course, the time and energy for continuous improvement. The difference between an "outbound" approach like PPC and an inbound approach to marketing is in the agents of attraction. Inbound marketing aims to attract visitors by offering content they're actually looking for. PPC advertising seeks to attract visitors by piquing their curiosity with content they might like.
Knowing this, marketers have to critically consider their company goals. Are your looking for visitors with genuine interest in what the company website offers? Or, is it more important that visitors just arrive and see what's there?
Weidert Group most often works with companies selling highly-considered, complex products and services because we find that those kinds of companies require leads with a lot of inbound initiative and research interest. In contrast, most of these companies can't get much value out of PPC tactics because the traffic generated isn't qualified to buy (in most cases).
The defining question in evaluating digital ad spend versus organic efforts (spent on your own media) is what are your overarching goals? How many leads are you looking to attract? What is your target revenue from new business? How many new leads do you need to make up for your expected customer churn?
Start an Inbound Approach by Making Your PPC More Effective
It sounds counterintuitive, but PPC tactics can actually be made more effective by taking a more inbound approach to your digital ad spend, and it all centers on the use of content.
Generally, PPC advertising is expensive and often ultra-competitive, so when you do get visitors, you want to make the most of them. You're far more likely to convert visitors if your ad landing pages have highly valuable content that gives visitors a reason to convert. Try, for example, creating an eBook or other advanced content piece to serve as the landing for your ads. Then, visitors, will immediately be confronted with an attractive conversion opportunity once they click through.
Alternatively, consider spending your ad budget on social ads, such as sponsored posts on LinkedIn or lead generation cards on Twitter to drive your visitors toward helpful, advice-heavy content that will encourage them toward a conversion opportunity. While any paid tactic is likely to be more expensive, by pairing it with content marketing strategy you'll help the budget spend have a greater return for your company's growth efforts.
Wean Your Company Off Paid Tactics by Advocating for Measurable Marketing
Measurability is the beauty of online marketing techniques—both paid and organic. However, don't be afraid to reduce the online tactics that aren't showing measurable ROI, and if you face resistance in your company, don't be afraid to show your colleagues the data. In today's inbound world, the key is to produce quality, lead-generating content rather than focusing on what your marketing budget has been like in the past. Whether you change tactics slowly or you have an inbound marketing revolution, remember that a shift toward company growth requires a shift in mindset; you'll be rewarded for making the change.