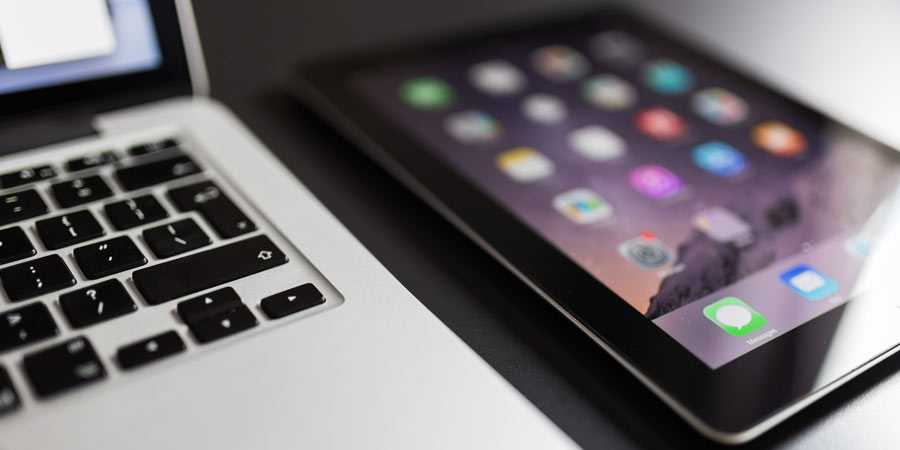 By now, you've most likely heard of Mobilegeddon, that day back in April where Google began using mobile-friendliness as a key search ranking criteria. Mobile-friendly sites are rewarded with better rankings, while non-optimized sites are penalized. Ho-hum. Old news, you say?
Well, if you weren't impressed to take action for your site as yet – after all, it was only a small Google algorithm change – the need to make mobile a priority for your site and B2B marketing should become a bit more compelling when you consider the sum total of findings from several recent surveys:
1. Prevalence of Mobile
As of October 2014, 64% of American adults own a smartphone of some type, up from 58% in early 2014 and 35% in 2011 according to the Pew Internet Research Project.
2. Mobile vs. Desktop searches
According to Google's own data, more searches now take place on mobile devices than on desktops in 10 countries, including the U.S. and Japan.
3. Number of Devices Used
According to Facebook findings, more than 60 percent of online adults in the US use at least two devices everyday and almost one-quarter use three devices. In addition, the study showed that more than two times as many people in the study used their smartphones at work than their laptops, and people were eight times more likely to use their mobile device on public transport than their laptop.
4. Anytime, Anywhere
Mobile users make the most of their time, conducting business and personal research, sharing information, sorting emails, etc., from wherever they are – on the commuter train, at the store, or at soccer practice. The Pew Research Center's U.S. Smartphone Use in 2015 study shows 99% of smartphone owners use their phone at home, 82% use their phones while in a car or public transit, and 69% use their phone at work each week.
5. Email Opens
As of March 2015, mobile emails accounted for more than 67% of all email opens, compared to about 33% for desktop, according to the Movable Ink U.S. Consumer Device Preference Report for Q1 2015. The iPhone alone makes up 31% of all email opens. In addition, during the first quarter of 2015, every state opened more emails on mobile devices than on desktops. 

6. The New Status Quo
Forrester's US Mobile Mind Shift Online Survey, states that 62% of US online adults expect you to have a mobile-friendly website, while 23% expect their mobile experience to change based on location. In addition, a separate survey of B2B buyers found 85% of respondents require content on B2B websites to be optimized for mobile devices.
7. Issues Accessing Content
In the same Pew Project Survey, 49% of smartphone owners stated that the content they were trying to access did not display properly on their phone at least on occasion, with 10% saying that this happens to them "frequently."
Adapt or Die
Hopefully by now you're convinced that you need to make mobile a priority for your marketing efforts. If you're looking to take some initial steps to finally ensure your site is fully mobile, check out some of the low-cost ways we've outlined in this post from earlier this year.
If you already have a mobile-friendly site, don't think you can coast on Easy Street. You're going to need to keep optimizing that site. Why? Well, mobile search is only going to continue to grow and Google is only going to further optimize their algorithm to deliver users the best experience and most relevant content. In fact, in an article on Searchengineland.com Google's Gary Iiyes confirmed just that, stating that mobile page speed would be the next factor in their algorithm.
So what are some things you can do? Start by digging into your analytics to look at:
Content: What pages are visitors viewing most via mobile device? What level of the funnel is that content? Is that content being shared?
Navigation Path: What path are visitors taking through your site on mobile? Where are they coming from and where do they leave your site?
Search: What words, ads, etc. are getting mobile users to your site? Are they different in any way versus desktop visitors? What on-site searches are they performing?
The data you discover may point you in a direction for further optimizing the related pages so that they serve you better in mobile searches and/or deliver different content to these types of visitors.
Next, look at your page layouts, email setups, CTAs, and headlines. You'll want to make these as mobile-friendly as possible, so here are a couple basic suggestions:
Increase font sizes. There's nothing worse than having to constantly zoom in to read all that small text and then zoom out to navigate somewhere else. HubSpot recommends the following sizes:
Headlines:

22 pixels minimum
Body copy:

14 pixels minimum
Keep page layouts clean. When it comes to layout, follow the "when in doubt, take it out" rule. White space is your friend, especially when it makes your content more reader-friendly.
Make CTAs easy to locate and click. If you have fat fingers like I do, clicking a tiny link or small CTA on a mobile device is fairly impossible – this includes navigation buttons, too. HubSpot recommends making buttons that are a minimum size of 44 pixels by 44 pixels and leaving enough space around them to prevent accidental clicks on other links.
Watch the file size of images. Images can take longer to load on mobile devices, so make sure the ones you use are under 1MB whenever possible. Also remember to use appropriate alt text to describe the image for the cases where images may be blocked.
The longer you put off making an investment in mobile, the more you'll make your online presence less relevant. And even after you make the conversion, if you fall behind in keeping things mobile-relevant, your fate will be the same.