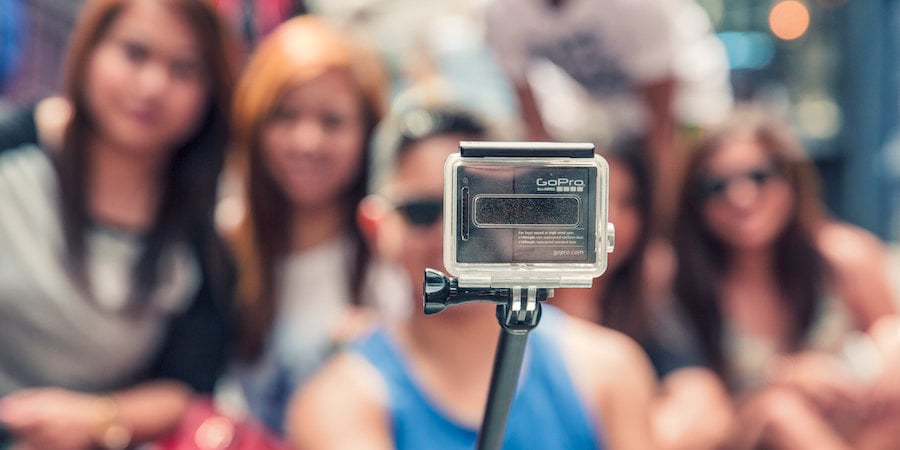 For most marketers today, producing video assets remains a major challenge. Often times, we, as marketers, tend to view video as difficult, time-intensive, and energy-draining.
...and I'm not saying that's wrong. Video production can be all of those things. But it doesn't have to be, either. And if you believe it doesn't, then the entire realm of video marketing becomes much more feasible for your team.
Today, I want to give you a look inside my process for creating straightforward, low time-intensity video blog projects for Weidert Group. As the primary marketer for our agency's business growth, my priority is to optimize our time spent on non-billable projects. Video is critical to optimizing time-usage because once you get it right, video content can be an extremely efficient way to create content with real lead generation value.
A Walk Through Our Video Editorial Process
Each week, I write a video interview guide covering a specific topic aligned with one staff member's area of expertise. I use no more than an hour to write this interview guide, and I hand it off for the staff member's perusal.
Then, our videographer, Mathias, spends an additional half hour each week shooting fresh footage of meetings, events, and employees at work—b-roll footage—which is useful for filling in gaps and showcasing our company's physical space and culture. This extra content is critical to making the video flow.
We then schedule and shoot a video interview approximately four days after the interview guide is written. This gives plenty of time for the subject of the interview to consider how they'll respond to questions. The interview takes a half hour for setup, and we usually have three people involved in the shoot: Mathias—the videographer—who directs the shoot; the subject of the interview—often a senior person in our organization; and then, I serve as the video producer, asking the questions and shaping the content. In total, the interview takes three and half hours of employee time.
Finally, the last step of the video blog process is editing, which usually takes three hours per 2-minute video. Included in the total four hours is a review process, during which I check the video for content accuracy, assign some changes, and see that those changes are made.
How Much Time Does One Video Blog Take?
Let's do the math. If a single interview guide takes an hour to write, and we require a half hour of fresh B-roll each week; then the subject prepares 30 minutes for his/her interview, and we take three employee hours to do the interview, and another half hour for equipment setup—we've totaled 5.5 hours.
But if that process alone makes four video blogs, then we can divide 5.5 by four, which equals 1.375 hours. Add on the 3-hour editing time, plus an additional hour or so for getting a transcript and intro written (for SEO purposes), and it's essentially a 6-hour process.
Compare that number to how long it takes your team to write a blog or publish a press release. We often tell our clients to budget six hours for an expert staffer (usually a non-marketer) to construct an effective blog article. If you can use the same amount of time to do video, why wouldn't you?
Advantages of Using Video to Publish Content
The main reason to prioritize video blogging in your inbound marketing content is that you can get more perspectives in front of your prospects than you can via writing. Think about how difficult it would be to get your CFO to put her expertise in the form of a blog; or to ask your COO to drop his tasks for a day to write 600-word article.
Compared with asking your staff to write, requesting an interview is akin to asking for an autograph. It gets at their underlying ego; and depending on their personality and preferences, they might actually enjoy the process. The first interview might be intimidating, but after a few tries, we've seen our leaders come to really value their participation.
Additionally, video blog content has a huge potential to attract your prospects. Many of your leads would rather watch a video than read an article. By producing short, informative video blogs, you're not only giving them useful content, you're speaking to them in a way that they appreciate.
In a Nutshell
If you'd like to learn more about our process for creating powerful video blogs, then you should get in touch. Video marketing is becoming increasingly important for successful inbound marketing, and if you're in an industry where video blogs are rare, then you're staring at an open opportunity to get ahead.