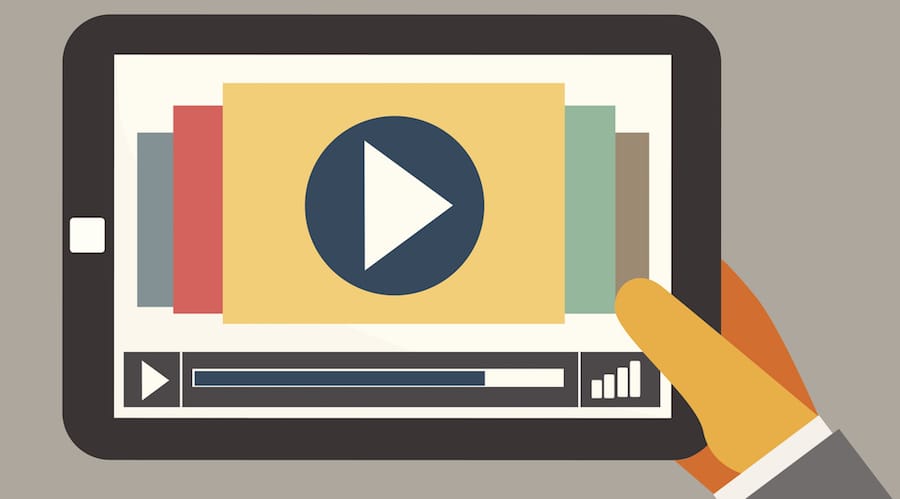 By now, most B2B marketers are well aware of the importance of using video as part of their inbound strategy. If not, the latest video statistics will definitely convince you.
Knowing the importance of video and knowing how to effectively use it, however, are two very different things. Each phase of the buyer's journey is unique. Are your prospects just becoming aware of their problems and your product or service? Have they been thinking about it for a while? Or, have they thoroughly vetted all their options and are ready to make a decision?
The type of video you use and when you use it needs to appeal to them during these various stages which are all part of the sales funnel.
The top, middle and bottom of the funnel (affectionately named ToFu, MoFu and BoFu) should serve as a guide for your marketing strategy as it relates to any content you produce. We'll take a closer look at the three main phases and offer practical tips for increasing engagement and conversions in each using video.
Video Tips for Top of the Funnel — Awareness Phase
The top of the funnel is where you'll want to focus on increasing awareness of your company, product or service by attracting traffic to your website and social channels. But it's also where potential customers are becoming more aware of an issue or pain point, and may discover potential problems they didn't even know they had. These types of "aha" moments will compel them to want to dig deeper to find a solution — yours — and fill out a contact form for more advanced content. Video content ideas for the awareness phase should be helpful and informative, and may include:
How-to Library. Industrial manufacturers should leverage how-to videos to showcase the value of their products in action and demonstrate their expertise. If you provide a service, such as technical support, consider creating a video that highlights problems that are often an easy do-it-yourself fix.
Repurposed Webinar. Record your webinars and edit them down into shorter videos that highlight each section or chapter. That way viewers won't need to sit through an entire presentation and can digest the content in smaller chunks. Also consider enhancing the edited videos with b-roll or added imagery if the original webinar was a simple slideshow.
Interviews. Did your sales team just get back from a trade show? Does your CEO have insights into a new technology, trend or potential disruptor in the industry? Capture their thoughts on video. A bonus is that this type of interview-style video is often less expensive to produce and can establish your subject matter experts as thought leaders.
Company Highlight. Sharing about your company will help build trust in your expertise and capabilities. If you've got a state-of-the-art facility, highlight it through a virtual tour to let prospects know it's not a fly-by-night operation. Feature team member spotlights to show off the people who make your company what it is and produce the goods or services your prospects are looking for.
Company Culture. In today's market, building relationships is increasingly important, and prospects want to know they'll be partnering with experts who care about them and their success. But they also are drawn to companies that employ people who care about each other. Showcase your human side by showing why your workers enjoy doing what they do, and don't be afraid to include some fun, quirky moments, too, such as staff cookouts, game nights or ridiculous Halloween costume contests.
Video Tips for Middle of the Funnel — Consideration Phase
Once prospects have filled out a contact form, they'll move on from the awareness stage and enter the consideration phase where they'll begin exploring their options. It's critical to nurture them with targeted emails, content offers and appropriate follow up. You can stand out from your competitors during this phase with video in the following ways:
Product Demos. Demonstration videos can have a major influence on prospective buyers, especially if your product or service truly stands out from the competition or is difficult to explain. For example, we've worked with a company that provides a highly specialized ingredient for use in food manufacturing. Because of the product's unique characteristics and properties, it can sometimes be challenging to describe its use in various formulations. With video, however, it's whey easier. (Nope. That's not a typo. See what we mean.)
Testimonials. Some buyers dismiss a company's claims, but when customers brag about how a company helped them solve a problem and improve their profits, it can be a powerful persuader. Shoot video of your top clients sharing their experiences and consider including footage of your account representatives interacting with them. This type of video helps build rapport, form a connection and show a glimpse of what working with you could be like. Here's a testimonial video we created to give you an idea.
Video Tips for Bottom of the Funnel — Decision Phase
A buyer in the decision phase has narrowed down their field of possible solutions and is evaluating the pros and cons of each one. Your company has made it this far...great! The right video could just be the tipping point that helps a prospect choose your company over another. Nurture these sales qualified leads with:
FAQ Video. Work with your sales team to identify the top objections that seem to be stumbling blocks for having a client close a deal. Develop a video that speaks specifically to these pain points along with the solutions and provide reassurance.
Personalized Check-in. If a sales associate has already met with a prospect or sent a proposal, record a short video of your team member speaking directly to them and send a private link to view it. This type of customized client-targeted sales page and individual attention can go far in building engagement and trust.
Follow-up Video. If and when you close the sale, check in with customers to inquire how their first couple weeks have gone and invite further questions. Let them know you're just as interested in building on the relationship after the sale as you were before. Also consider creating additional instructional videos to cover other frequently asked questions that arise after delivery of your goods or services.
Take the Next Step
Leverage the power and potential of video by using these tips to drive your inbound marketing strategy. If you're new to video or don't have a video production team, we can help you get started. Our team of video experts can help you explore the possibilities and work within your budget to integrate video into your overall inbound strategy. Contact us today, and be sure to check out more information on what inbound marketing can do to grow your business at the link below.