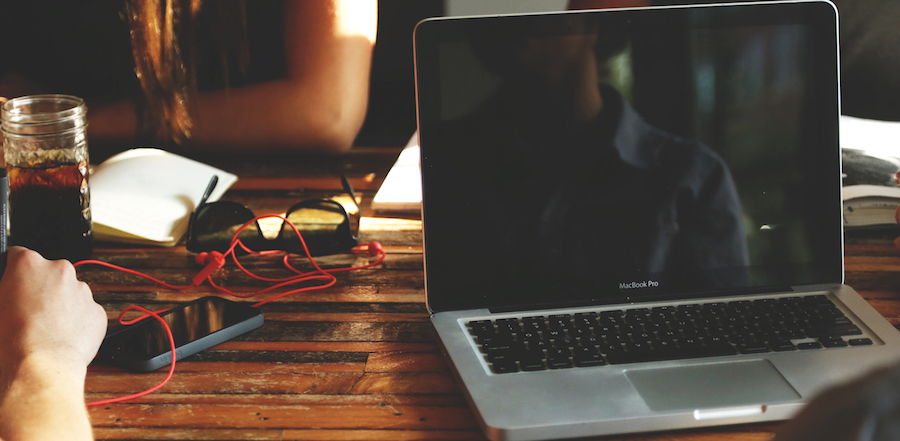 As an inbound marketer, one of the most frustrating things to hear a prospective client say is, "our business doesn't really need a website." Or if they have a website that isn't up-to-date, we'll often hear a myriad of excuses for not keeping up with it like, "we don't find most of our buyers online" or "people aren't really searching for us, so it isn't worth the hassle or investment."
Time after time we hear these excuses from B2B companies, and time and time again we're left sitting at our desks with our face buried in our palms.
While it's true that B2B companies have a harder time attracting viewers to their site compared to B2Cs, it's not because people aren't looking; it's just simply because their industries attract niche audiences. No matter where you are in the world, you can run into someone who likes Coca-Cola, but only a small-fraction of the world's population can say they're interested in something like resource management programs or industrial valve systems. It's mostly just a numbers game, and that's totally fine.
What isn't totally fine is not putting in the effort to attract these niche audiences and letting quality lead opportunities pass you by. Want to know what's worse than a website that doesn't attract more than 1,000 visitors a month? Having a non-existent website that can't attract any visitors at all! There are many things you can do to improve a website once it's built, but you can't do anything if it doesn't exist in the first place.

That being said, if your company does have a website, but haven't updated it since George W. Bush was in office, you're probably not doing much to help your company either. Think of it like a corny, local ad for a used car salesmen. No one is ever impressed by the subpar video, graphics, and audio quality, and it's tough to get people interested in coming to the lot when all you have to show are cars that were built 8 years ago.
With 2015 less than a month away, it's safe to say that online searchers and potential clients expect much more out of companies in this day and age. New software programs like HubSpot, Wix, and Squarespace have made it possible for just about anyone to design a beautiful, functional website, and the longer it takes your company to get with the times, the more time your competitors have to gain a leg up on you. The internet makes it incredibly easy for a prospect to connect with your company, but if your website doesn't meet their expectations, it's also incredibly easy for them to find a replacement they think is better.
What defines an up-to-date website?
Apart from having your current company and product information listed, there are several elements that define an up-to-date website. In this day and age, a modern website should be:
Fast

User-Friendly and Visually Appealing

Search Engine Optimized

Mobile Optimized

Rich with Marketing Content
If your website meets these 5 criteria, then you'll have no problem attracting visitors and earning conversions. However, if you're still not convinced that a modern, updated website is crucial for your business' success in 2015 and beyond, I've gathered some important data about online searchers' expectations and the importance of having a properly designed and optimized website. It's hard to argue with these 13 points:
How's that for proof?! If you don't think having a fast, optimized website is important to have in this day and age, then you're only being naïve. On the other hand, if you're looking for some ways to improve your website's usability and design, make sure you download our free "Website Usability Checklist" below.