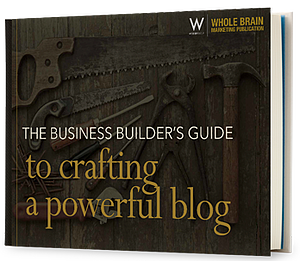 The absolute best way to attract leads to your website is to publish content.
Whether you've tried establishing a business blog in the past (or if you're just getting started now) blogging, at its core, is about constant diligence and creative persistence.
To attract more prospects and fuel business growth, your blog should be built on best practices in content writing, idea development and, of course, team management. We've put together this complete guide, designed for industrial and finance sector companies, to set your marketing team on the right track for a successful blog.
In this 32-page guidebook, you'll find experience-based advice and up-to-date strategy for how to:
Manage an organized blogging team that will reliably produce quality content

Generate topics and break inevitable writer's block to sustain readership

Write targeted, engaging articles that your prospects will find helpful

Troubleshoot common blogging problems that are hurting your results
Simply fill out the form on the right to receive your free copy of "The Business Builder's Guide to Crafting a Powerful Blog."