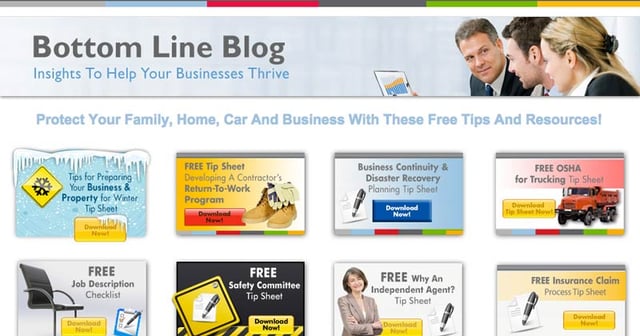 The work highlighted in this case was for a leading commercial and personal lines insurance company. The company works primarily with independent insurance agents to sell its auto, home, business and life insurance products.
We were asked by the company's Director of Marketing to present an overview of the inbound marketing approach and provide some thoughts on how it might work for this company and its agents. Because independent agents sell more than one provider's products, any advantage an insurance company can provide to the agents can make it easier for those agents to sell the company's products.
Program Overview
What We Did
After the initial overview meeting, our contact saw inbound marketing's potential to grow the company's business and its agents' in ways no other type of marketing can do. Inbound is the best way to educate prospects at all points in their buyer journeys: top, middle and bottom of the funnel.
Weidert Group created a two-pronged program, the first part of which was designed to attract people directly to the company's own website. Our research into insurance showed an significant lack of knowledge among people of all demographics about insurance in general and, surprisingly, about their own policies. We knew that providing simple, straightforward information people were looking for would attract prospects to the website.
Here visitors would find information in the form of blog posts, eBooks, tip sheets, guides and more on a variety of insurance-related topics. Some of the titles included:
How To Create An Effective Return-To-Work Program
Why Choose An Independent Agent?
10 Tips for Establishing an OSHA-approved Vehicle Policy
8 Reasons for Establishing an Employee Cell Phone Policy
Understanding Your Business Insurance Coverage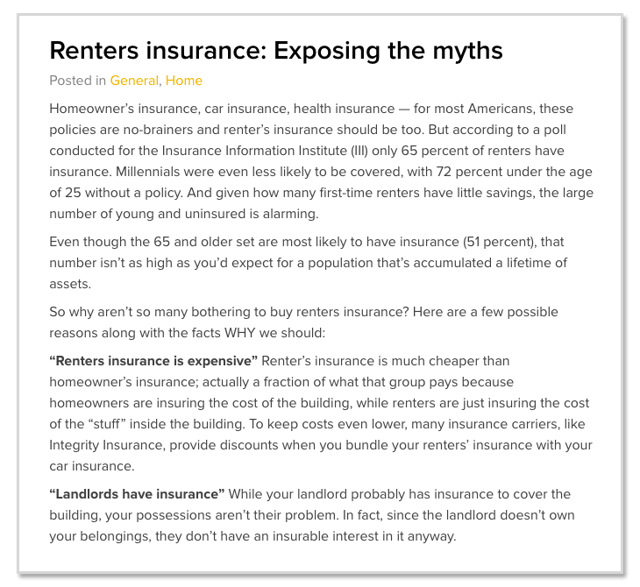 The company received a substantial number of prospect conversions each month from the content, then was able to distribute those leads directly to the participating independent agents. By knowing the level of the prospect's engagement and what topics they were interested in, the agents were better able to tailor their approach and communication specifically for that contact.
The second part of the program was to develop and offer a similar program that would attract people directly to each agent's website rather than just to the company's site. This part of the program included customizable blog posts, downloadable content offers, social media posts linking to blog posts and downloadable content, and email templates agents can send to contacts offering additional content (with a link to the website where they could download it). This was a turnkey program that also included:
Press release templates
News story templates
Call-to-Action assets
Landing pages
How Did It Work?
After just 9 months of activity:
Total site visits were up 182%; direct traffic was up 334%
Blog views, while we were regularly blogging for this client and its agents, were at approximately 750 per month
Leads were up 5,600%
Visits from social media up 36,000%
Doubled the industry average for email open and more than quadrupled click-thru rates.
Could It Work For You?
In a sense this situation is similar to a franchise/franchisee arrangement: the franchise company provides all the necessary elements to its franchisees to help build both businesses. This model is ideal for these independent insurance agents, many of whom run 2- or 3-person offices and have limited resources for marketing. Inbound marketing could also work well for real estate companies and their agents, or manufacturers and their distributors.
Topics: Financial Services & Insurance, Inbound Marketing Program