You can create content all you want. It won't generate leads if your prospects can't find it!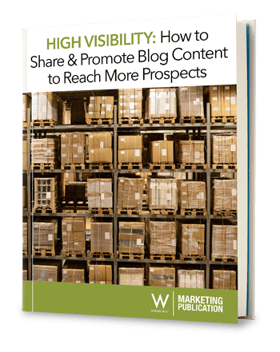 Thousands of articles are published on the web every day. How can you get your blog content to stand out in your industry?
Answer: By developing an effective set of tactics and activities that distribute your content to where leads will find it useful.
You need to generate high visibility!
In this comprehensive, 32-page guide—a follow-up to the Business Builders Guide to Crafting a Powerful Blog—you'll find all the organic and paid tactics you should use to promote your content and attract more web visitors.
Inside, you'll learn how to:
Choose the right promotional channels for your company
Get your followers to re-share your content
Develop a mutualistic sharing strategy that fosters co-promotion with other brands
Utilize social media tools to your advantage
Download your FREE copy by entering your contact information!