Explore What a Manufacturing-Specific Inbound Marketing Plan Looks Like...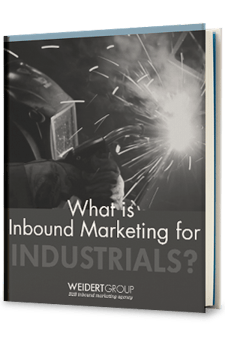 Today, over 84% of B2Bs are using at least one form of inbound marketing. However, most B2Bs, particularly industrial manufacturers, still favor traditional marketing tactics for their overall marketing plan.
With this FREE guidebook, you'll learn how manufacturing companies like yours are:
Increasing visibility in online search, resulting in more website traffic from qualified prospects

Increasing lead conversions and quote requests through their website, resulting in more opportunities for their sales team

Better utilizing their marketing budgets for qualified lead conversions, compared to solely relying on expensive print advertising and trade shows

And more!
Simply fill out the form on the right to download your free copy Inbound Marketing: A Guide for Industrial Manufacturers.