Struggling to find enough skilled workers?
Attract a steady stream of candidates by learning Inbound Recruiting.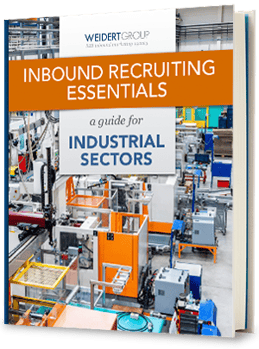 The pressure on industrial-sector HR managers to attract talent has never been greater. Yet many hiring managers are finding that traditional, pay-to-post recruiting tactics simply don't generate enough qualified candidates.
No hiring manager can afford to ignore the near-crisis shortage of welders, maintenance people, and pipefitters. You need a better approach.
In Inbound Recruiting Essentials: A Guide for Industrial Sectors, we provide a step-by-step approach to:
Attracting a more steady stream of candidates year after year
Using digital content to better compete for recruiting leads online
Promoting and distributing job listings more effectively
Nurturing potential job prospects before they even apply
This 14-page guide is an essential guide for HR managers (and their marketing counterparts) that want to get serious about improving their hiring process.