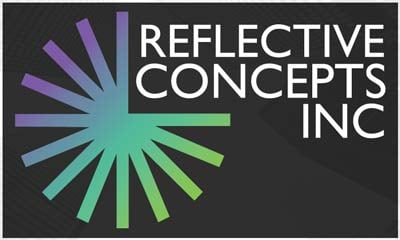 Appleton, WI — Weidert Group, Inc., a B2B inbound marketing agency and Platinum HubSpot partner, has announced that the company has been selected to implement an integrated inbound marketing program for Reflective Concepts, Inc., a premier manufacturer of tailored reflectors & assemblies for the commercial lighting industry.
Reflective Concepts is widely respected for their design, engineering, and rapid prototyping capabilities, as well as their experience with a wide range of applications, materials, performance specifications, and cost parameters.
Larry Cozine, General Manager/COO of Reflective Concepts, sees the potential for inbound marketing to attract their ideal prospects online as they search for information and potential partners. "We have a great reputation for making superior products that solve even the most complex lighting challenges. But we also know there are prospects who don't know us; that's why we quickly identified inbound marketing as one of our primary growth strategies and the Weidert team to help us implement the strategy. With this inbound program we'll be sharing valuable content that our best prospects will find as they search online for solutions to their problems—it's the best way to show prospects, first-hand, the depth of our expertise and capabilities."
Weidert Group's program for Reflective Concepts will leverage the agency's extensive experience in marketing industrial and specialty manufacturers. Reflective Concepts' inbound marketing plan will include strategy development, content creation support, lead-nurturing tactics, sales enablement support, and ongoing strategic council.
Greg Linnemanstons, Weidert Group's president, applauds Reflective Concepts' insight into their buyers. "Reflective Concepts understands that the days of cold calling are over; what companies today are doing to grow their businesses is providing a breadth of valuable content that prospects will find and use. It's about building credibility through knowledge and relationships."
About Reflective Concepts Inc.
Reflective Concepts provides tailored reflectors and components for lighting manufacturers around the globe. The company's advanced team of innovators turns customers' individual needs for specific reflective lighting patterns into effective and efficient one-of-a-kind lighting products. The company is widely recognized as a leader in rapid prototyping and fast turnaround.
This press release was originally published and distributed via PRWeb.