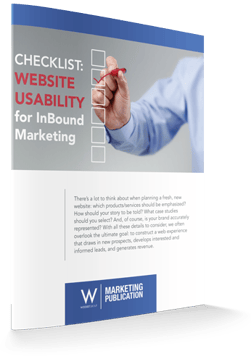 Your website is the most important marketing asset you own, and a lot of thought should go into its design. However, with so much emphasis placed on its visual appeal, it's easy for user-friendliness and functionality to get lost in the artistic shuffle.
With this tip sheet, you'll learn 10 Tips for Website Usability that will help correct some of the most common website trouble spots that can turn your prospects off and result in fewer leads.
Fill out the form on the right to download your copy of our FREE tip sheet and start improving the effectiveness of your website now!