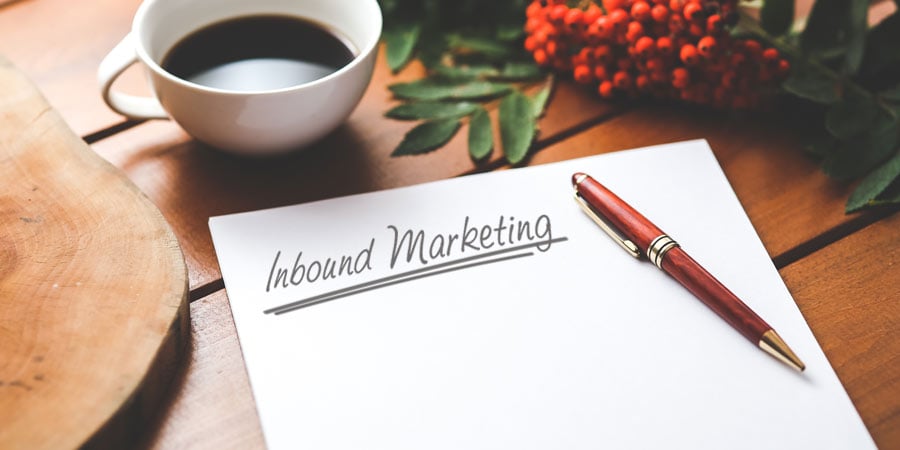 You've never been accused of being an early adopter.
No, leave that risky behavior to someone playing with other people's money.
Risky isn't your mode. You've been charged with stewarding a business—maybe family-owned, maybe started by you—and being a good steward doesn't include betting on a strategy that isn't proven in your industry. So while you're hearing lots about inbound marketing as a better way to drive business growth, you're probably not ready to take the plunge.
And that's okay! Being cautious is how companies survive recessions and weather financial disaster. It's also how you avoid imbalance in your organization and how you stay efficient in times of growth.
So as inbound marketing has increased in significance and popularity, you've been waiting and watching. You've done your research and vetting, and now, you're finally approaching the conclusion that inbound marketing might be a good choice after all.
In fact—it's even occurred to you that waiting any longer might be a big mistake. You're looking to act quickly, and you want to get set up for success. Now that you've decided it's a go, you have to figure out what's involved with launching an inbound marketing plan.
So what are the essential steps to launch a simple first inbound plan?
1. Identify your target personas.
Those are the actual influencers and economic decision-makers that you want to attract to your web properties through content publishing, social media activity, and SEO strategies. When you can visualize the actual people you want to write to and for, you'll start creating content that speaks directly to the pains and challenges they feel, and then you'll be in a position to be found.
2. Start publishing your blog.
I know, easier said than done, right? But it's as easy as writing about the things you or your best sales people talk to prospects and customers about every day. Think about the best questions prospects ask your sales people; the kinds of questions that allow you to start helping them by sharing the knowledge you and your team possess.
3. Create some initial premium content.
That's the gated stuff that you'll offer behind landing pages: the case studies, simple ebooks, tip sheets, guides to greatest value solutions, etc. These are the baits that convince site visitors to voluntarily convert to leads by providing their contact info. You'll want to have some of this content available as soon as you start publishing your blog.
4. Set up the right social media accounts.
That will depend on where your personas hang out on social media. We focus on B2B, so we encourage all of our clients to optimize their LinkedIn accounts across all their customer facing and serving roles. Twitter and YouTube are usually also mandatory, but you have to decide what you can best support.
5. Select a marketing automation platform.
You'll want something that provides all the tools you need, including email and social media management, SEO research and analytics, blog, landing page and calls-to-action builders, lead scoring and segmentation, and contact management, all in a platform that makes it easier to manage all these moving parts. We use HubSpot, which we've happily used for over 4 years now, but there are plenty of alternatives with their own sets of pros and cons and tradeoffs. For this decision we always refer people to G2 Crowd, one of the best third party reviewers of marketing automation and a good place to gain an objective view of the choices.
6. Set up a basic Service Level Agreement (SLA)
A Service Level Agreement (SLA) is an informal contract between your marketing (or business development) and sales people. This document will lead with the Key Performance Indicators (KPI) that serve as the most important dashboard measures, and it's also where you'll articulate what constitutes a qualified lead, and describe the action steps sales people will be expected to take with qualified leads. With a basic SLA in place you'll have a great start at reinforcing the mutual accountability between marketing and sales that leads to impressive results.
This is something that you and your team should be able to do reasonably well without much outside help. Whether or not you decide to get help from an inbound marketing firm should be a decision that's based on the opportunity cost of different paces. If your average customer lifetime value is so high that the opportunity cost of delaying (as you learn to do it yourself) is several multiples of the cost you would pay for help, hire the help. But whatever you do, stop wondering whether you should put inbound to work for your business. Unless you really want to be the last one in your industry...

Topics: Inbound Marketing

Written by
Greg Linnemanstons
With 18+ years in senior management roles at Fortune 500® and medium-sized companies, he has deep marketing and sales experience with CPGs and manufacturing. Greg leads strategic initiatives with clients and is involved in developing client inbound marketing plans. Greg holds an M.B.A. from Northwestern's Kellogg School of Management and a B.A. in Economics from Lawrence University.