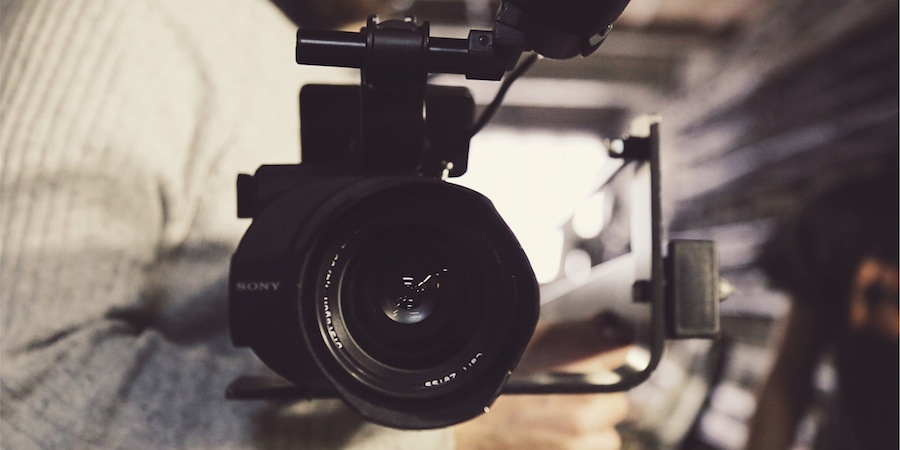 As of late, it may seem like ice bucket challenge and piano-playing cat videos are the only kinds worth watching, however B2B videos continue to hold a lot of value. According to a recent Inc. article, 92% of B2B customers watch video online and 43% of B2B customers use video content when researching products and services. In addition, HubSpot indicates blog posts containing videos are linked to three times more than text-only posts.
Beyond understanding the types of videos a B2B organization can produce and having the right equipment and tools, there are six basic, but rather important things B2B marketers need to think about before putting forth the time, effort and expense to create videos:
1. Define the purpose
As with any initiative, it's important to document what you want to accomplish with the B2B video you're looking to create. Are you looking to position your company/build awareness, develop goodwill, generate leads, provide thought leadership or educate customers on your product? Defining the purpose up-front will help keep the video targeted to a shorter, more defined message, which ultimately will save you time and effort in producing the video.
2. Define the audience
Equal in importance to defining the purpose is defining which of your target personas you want to reach. In order to create a script and appropriate messaging, you need to know to whom you're talking. Are they potential leads that need a general understanding of one of your products or services? Are they current leads that need more detailed instructions or how-to information as they make purchasing decisions?
3. Define what you'll measure
For those entertaining cat videos, a high view count may be considered the best measure of success. That's really not the case for your B2B video. While a nice reference point, you'll want to keep view count in perspective, thinking about the size of the audience you are targeting as well as taking stock of how your competitors' videos may be performing. Better measures of success for your video may be the number of shares it receives or whether the viewer converted on the page on which the video was featured.
4. Define the message
With the purpose defined, which will direct you to the format you want your video to take (e.g., product demo), you'll be well on your way to defining the message and an appropriate call to action. While the message will vary depending on the format and your specific industry, you'll want to outline the 3-5 key points you want to make and ensure your overall message stays true to the company's brand. That is, stay true to the company's identity — don't use a lot of bells and whistles or cute animals if that's not who your business truly is.
5. Define the length
What is the right length for a video? Well, it depends. In general terms, shorter is better, as short videos typically generate more views. They are also ideal for today's limited attention spans and are shared more frequently. That said, the video length you target will depend upon the video's purpose and the stage your target audience is at in the sales process. If you're doing a product demo aimed at a prospect, you don't want it to run for 11 minutes when you can convey key attributes in 65 seconds. However, if that customer is further down in the sales funnel, a longer, more detailed demo may be appropriate.
6. Define how you could repurpose the video
You're going to invest a good chunk of time into scripting, shooting and editing the videos you create. You'll want to get as much return on that investment as you can, so it pays to think up-front about other ways you may be able to repurpose the video. Could you incorporate it as part of an email campaign? (Some stats indicate video increases email conversion by 200%-300%.) Could you use it as part of a trade show demo? Would it work as part of a future blog post or as a part of topic-specific section of your website? Regardless, be sure to share your video on social media channels that are relevant and appropriate for your targeted audience.
In addition to defining the six B2B video basics above, you will also want to think about the following things as you prepare to create and publish your video:
Practice, practice, practice. If you're shooting and editing your own video, it takes time and effort to become comfortable with the equipment and the overall process. Take the time to do some test shots and create some test videos. This is important not only for the person shooting and editing the video, but also for anyone who may appear in the video. Test shoots can help the featured person work through their nerves, help you discover distracting mannerisms that need correction and/or show you how you may need to adjust your concept or script.
Check the lighting. It's easy to think you can just pick up the camera and shoot, but you really need to think about your lighting. You don't want the subject (person, equipment, etc.) to be washed out or in the shadows, so make sure you have appropriate lighting equipment available to use. Also, be sure to look at how the lighting may affect background colors, clothing, and the overall mood of the video.
Plan for sound. Will there be a lot of background noise in the location you're shooting that you need to block out? Is your featured subject a soft-talker? Be sure to test out the microphone capability of your recording device and determine if supplementary equipment (e.g., a lapel mic) will be needed.
Consider composition. A good general rule is to divide your frame into thirds. If you'll be recording someone talking, it's more visually interesting if the person is in the left or right third of the frame, not directly in the center. Also consider if you'll want to add any text over the video. If so, figure out ahead of time where you'll place it (e.g., bottom of the video), so that when you shoot you save room to place it.
Brand it. Make sure the videos you create have consistent intro and outro (ending) frames that show your company's logo, website and contact info. Remember, videos can be embedded most anywhere on the web, so make sure the ones you create connect back to your company.
Optimize the description. If you are publishing your video to YouTube, which is the second most popular search engine after Google, be sure to search optimize it with a keyword-rich text summary of the video's main points and include your URL.
Producing B2B videos can feel a bit overwhelming, but by taking the time to define some basics and doing some up-front planning and preparation, the process will become a bit easier and more painless over time.

Topics: Content Marketing

Written by
Tim Holdsworth
Tim has vast experience executing B2B marketing plans in a number of industries, including manufacturing, health products, and business technologies. He manages the mechanics of our clients' inbound marketing programs, including marketing automation setup, email marketing, and digital content creation.