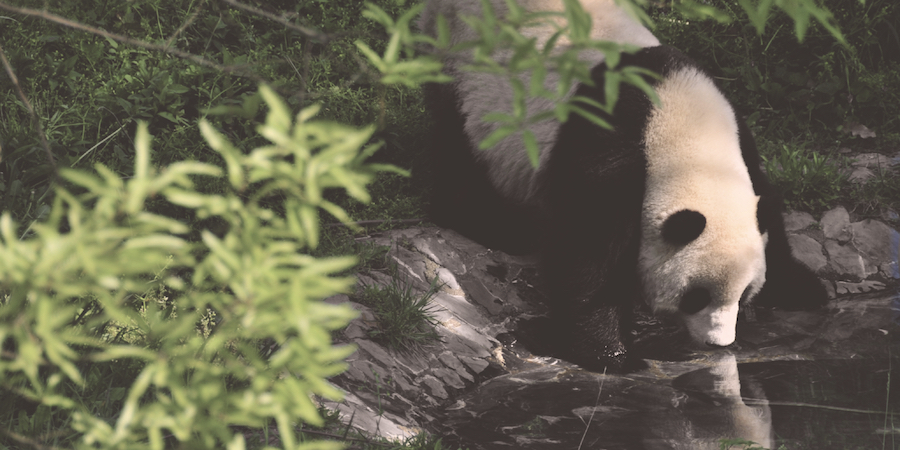 It's been just over two weeks now since Google launched the Panda 3.7 update and reports are that just over 1% of all searches have been affected. That doesn't sound like a lot but when you consider Google alone handles at least 1 billion searches per day, Panda's impact is significant.
So, what should manufacturers and professional services organizations do to make sure their Search Engine Optimization efforts are providing the most benefit? The simple answer is focus on quality content, not quantity. "White Hat," or authentic, credible tactics, are more important than ever. Similarly, "Black Hat," or techniques designed to trick search engines, can cause serious harm to your SERPs.
About a year ago, Search Engine Land created the Panda Periodic Table to help demonstrate the factors that contribute to a site's grade. With all of the refinements made to Panda since its release (13 updates), it's important to understand what the top influences and violations are to make sure all of your efforts are White Hat.
Top On Page Influences
While only accounting for 25% of your performance, on-page activities are the low-hanging fruit of SEO.
1. Quality Content – No big surprise here. Quality content that's authentic, well-written and genuinely focused on the audiences is most important.
2. Keyword Research – Identifying and using the keywords searchers will likely use when searching for content your site offers. Trying to just capitalize on popular keywords that may or may not relate to your content is seen as a no-no with Panda.
3. Site Architecture – Simple, usable architectures that allow search engines to easily "crawl" through your content scores big points with the Panda algorithm. Try to keep the flow of your site straight-forward without a lot of funky jumps and transitions that could confuse the crawlers and not let them see all of your content.
4. Titles – Similar to architecture, HTML titles and tags help crawlers identify the content on each of your site's pages. Make sure the titles contain relevant keywords to clearly identify to search engines (and visitors) what content will be covered on each page
Top Off-page Influences
After developing a solid SEO strategy and optimizing your on-page activities, it's important to focus on off-page SEO because it accounts for 75% of your overall performance.
1. Quality Links – Links from trusted, quality and respected sites score big points with Panda. These links tell the search engines that credible sources find your content valuable.
2. Link Text – When links to your site contain words you hope to be found for (keywords), Panda gives you better scores.
3. Trust Authority – This factor is a bit tougher to quantify but it looks at links, shares and other factors to see if they make your site a trusted authority for specific topics.
4. Country and Locality – Country and city/local area of origin impacts Panda ratings. For example, a site from San Francisco, USA will gain a better Panda grade than a site from Lagos, Nigeria.
Biggest Violations
Just like there are a few "must dos" for SEO, there are a couple big no-nos to be aware of.
1. Cloaking – In the past, some sites secured higher rankings by showing search engines different pages than the audience was seeing. With Panda, this will result in a serious violation and impact your results.
2. Paid Links – Purchasing links in hopes of better rankings is now a major violation. That doesn't necessarily mean PPC, assuming those links are through credible sources like Google AdWords. These paid links refer to sites making agreements to provide links for a fee.
3. Blocking – If your site has been blocked from search results by any person or organization, Panda sees this as a hit to your trustworthiness and credibility.
Panda does not need to be something to be afraid of. Organizations that play by the rules and focus on improving their SEO via White Hat tactics will improve their likelihood of being found by just the right audiences.

Topics: Search Engine Optimization

Written by
Tami Wessley