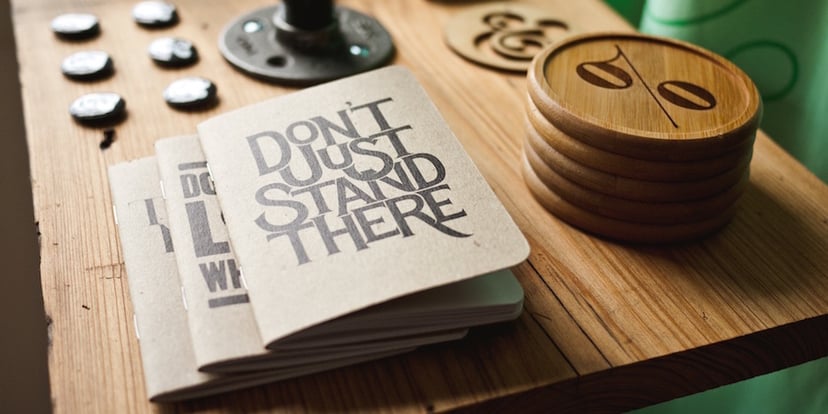 The team here at Weidert recently had the pleasure of a coaching conference call with Dan Tyre and Buck Flather of HubSpot, where we were the beneficiaries of their counsel and advice. Dan is a senior sales executive and Buck is our account executive, and the purpose of the call was to share some of their learning about the HubSpot selling process and see how that might help us become more proficient at turning leads into clients.
We've known Buck over a year, but we're just getting to know Dan. The first thing we learned about Dan is he asks very good direct questions. He's skilled at uncovering basic truths, all the while keeping the conversation well-peppered with positivism and charm. As he interrogated us about a few of our top leads, he demonstrated to us that in our enthusiasm to get to closing, we were proposing to prospects before we had clearly qualified, defined and demonstrated the fit (or lack thereof) with HubSpot and inbound marketing to the prospect's needs.
Dan introduced us to HubSpot's GPCT (Goals, Plans, Challenges, and Timeline) approach, which he encouraged us to start learning and practicing immediately. While this is a great method for us to learn more about prospects, it's also the first step in the process of helping businesses formulate actionable plans to achieve their growth goals. Here's how simple this first step is:
What are your goals? A monthly revenue target? A specific % increase compared to last year or last month? A certain number of new customers representing a revenue target?
What is your fundamental plan? (Or "How will you achieve the goals in #1) Improve customer acquisition processes and frequency? Expand your market geography? Increase customer retention? Grow sales per customer with new products?
What are the challenges keeping you from success? Don't have staff capacity? Lack of resources for non-critical spending? Don't have in-house skills necessary to succeed?
What's the timeline to achieve your goals? Have the necessary processes in place by Jan 1? Hit monthly revenue goals by end of year? Hire business development pro by Oct 1?
From here the approach drills deeper into the specifics of how businesses grow revenue, and the actions required to be successful. Like understanding how much web traffic you need to generate the quantity of qualified leads you need, or understanding what a new customer is worth to you, and how long their typical purchase cycle is.
HubSpot believes so deeply in this approach that they've initiated a webinar series called How To Grow Your Small Business In 2012. I watched a recording of the first running of the seminar, and it seemed to strike a cord with businesses of all types. They're running it again next week (July 24th & 25th) and I'm sure it will be well-attended.
What I learned once again is that so much of what good marketers do is blocking & tackling. My associates hear me use this expression all the time, but it's because it fits so well. Know your goals. Understand what you have to do to achieve them. Practice tirelessly at overcoming the challenges. And hold yourself accountable by always measuring what you do. Get the blocking and tackling right and there's no stopping any of us.