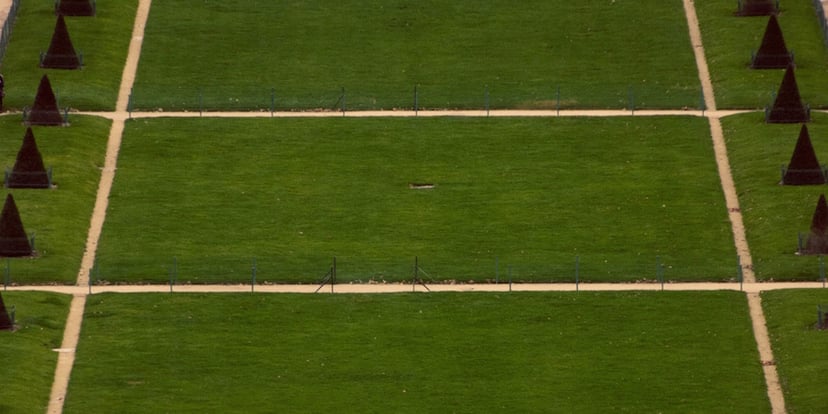 Unfortunately for everyone doing keyword research, Google is taking down their AdWords Keyword Tool, which many of us have been using and loving for quite a while. It's unclear exactly when this is happening, but as of this writing it will be "in the coming months."
Arguably one of the biggest downfalls of losing Google Adwords' Keyword Tool is that the tool is currently the best available free tool for keyword research out there. We'll have to mourn the loss momentarily but our keyword research must continue!
Thankfully, there are more fish in the sea. Keep reading and I'll show you some viable free alternatives to our beloved Google Adwords Keyword Tool, along with pros and cons of each.
If you're interested in how your competition is ranking, then this tool is for you. Here you can enter your domain and up to three competitors along with a slew of keywords.
Main Use
The best way to utilize SERP Checker is to see how your main competitors rank on keywords compared to your website. You're not going to be very successful trying to see what keywords you should try to rank for without other research prior to using this tool. Alternatives are not shown so you will need to know variations on your keywords ahead of time if you want some comparative data to look at.
SERP Checker is great if you and your team have brainstormed a bunch of potential keywords that need some research to gauge their viability. Compared to other free tools, this one allows you to enter in the most keywords at the same time. What's even better is that you can export your results to Excel for easier interpretation and presentation to others.
Pros
Allows research to be done on your domain and up to three competitor domains
Multiple keywords can be researched at the same time
Results are easily exportable to an Excel document
Shows your historical rank/trends
Cons
Only shows data for "exact searches"
Does not show alternative keyword suggestions
No indication for competitiveness on keywords
Let's get the obvious out of the way: Search Position Finder does look a little childish and your co-workers might think you're on a kid's website if they see it on your screen. This isn't going to be your comprehensive tool by any means, but it should still be mentioned. Simply put, this tool will give you the fastest results for a keyword on your website.
Main Use
You shouldn't be using Search Position Finder for your main keyword research; you should just have it bookmarked in your internet browser and use it for those moments when a new keyword pops into your head and you want to know where your website or a competitor's ranks for it on Google.
If you're just getting into keyword research, Search Position Finder may be the simplest way to get your feet wet since you won't have screens full of data to interpret. That being said, there isn't much in the way of metrics here but this tool never tries to fool you into thinking it's more than a basic starting point.
Pros
Allows you to search on multiple search engines besides Google
Appears to show "natural" search position instead of exact, phrase, general
Simple interface with few buttons and options
Cons
Can only search for one term at a time
Results only available for one website at a time
No indication for competitiveness on keywords
No alternate keyword suggestions available
Results can't be exported
Here's a nice online tool that gives you a large amount of free data. Luckily, it's also rather easy to use but information can be overwhelming at times. A paid option is available if you need even more data.
Main Use
Out of all of the tools listed here, Keyword Spy one is by far the most comprehensive. This is your ticket if you don't have the budget to spend on a full-fledged SEO tool, nor the time to fool around with multiple tools. The main drawback to this tool is the fact that it only displays 10 results and that you will manually have to pull data for further analysis – no exporting here.
There is a tendency with Keyword Spy to focus on PPC at times, so you'll need to look past that occasionally and interpret the results for organic search. If you do want to spend a little money on PPC, though, just use Google's other Adwords tools for that since they're free and easy to use.
Pros
Lots of additional information available – not just keywords
Suggestions to similar keywords and misspellings are provided
Competition is listed and gauged (PPC & organic)
Integrates aspects of other tools into a single tool
Cons
Can't export the large amounts of data that are shown
Doesn't list which search engine is being used
Can't specify exact URLs
Tends to focus on PPC in some areas
Only displays 10 results at a time – unless you go with the paid version
There are a multitude of other free tools out there for you to sample and use but these three give you a great start. In my opinion, using SERP Checker and Keyword Spy in conjunction will give you enough data to make some keyword decisions. Don't be surprised, though, if more and more free tools start gravitating towards paid services since Google's tools are evaporating around us.

Topics: Search Engine Optimization

Written by
Jamie Cartwright