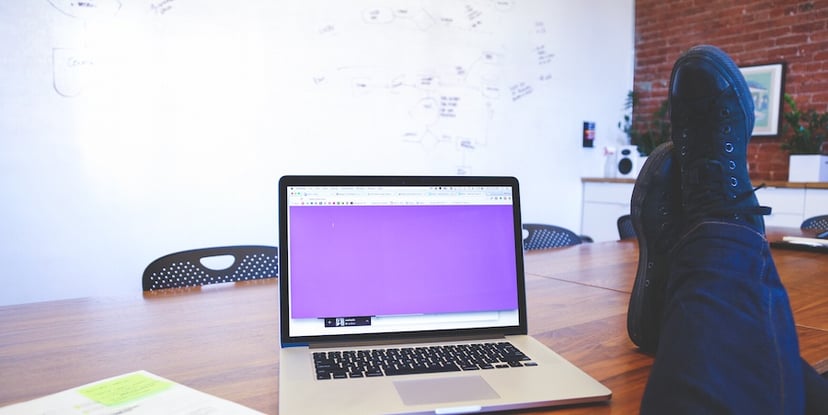 Last week, Part 1 of this post covered the 7 main keyword targeting elements to address when conducting On-Page SEO in this modern era of SEO, post-Google Penguin, Panda and Hummingbird. Today's post will address the sometimes overlooked aspects of true On-Page Optimization that companies need to be focused on if wanting to create a fully optimized website that will thrive in the search rankings.
Uniquely Valuable Content
Google's mission is clear. They want to create the best user experience of any search engine on the web. So when website owners and marketers try to cheat their way into ranking first with low-quality or duplicate content, Google's algorithm is now smart enough to expose these types of practices. So resist the temptation to go down this road.
Great On-Page Optimization starts with remarkable and original content that provides the user with value, especially when you can create a web page of content that's never been created before or is better than anyone else's on that particular subject matter.
Exceptional User Experience (UX)
Part of Google's mission in creating the best search experience is providing users with the websites that will provide the best user experience, not just the best content. This includes things such as:
Quick page loading, even on slower connections and mobile
Clear and succinct page navigation
Clean and aesthetically pleasing page design, including ability for user to easily scan the page for important content elements
Responsive page design based on the browser and device used to view the site (see Multi-Device Ready section below)
Built for Social Media Sharing
There's no doubt about it. Social media is here to stay and the impact it's had on how we search and its influence on SEO is huge. Think about it: if you were Google would you have more trust in the quality of a blog article that had 100+ tweets, LinkedIn shares and Facebook likes? Or the one on the same topic with NO signs that it's been shared on social media?
Social media sharing is a huge signal to both users and Google that your content is top shelf stuff, especially if it's getting shared a lot. To take advantage of this be sure your website pages, specifically your blog articles, are easily sharable with integrated social sharing buttons. Most of these plug-ins are free and easy to set-up so don't overlook this website necessity any longer!
Multi-Device Ready
As mentioned above under user experience, a growing factor in ensuring your website is fully optimized for a healthy SEO performance is making your website usable on multiple devices.
In the past, companies created separate mobile websites – sometimes numerous versions for different devices (iPhone, Android, iPad, etc.). Now we all have the benefit of leveraging responsive website design which gives you the power of updating and maintaining one main website that adjusts based on the device being used to view the site.
Google is showing it favors websites that offer a responsive user experience over a dedicated mobile website. Plus, a dedicated mobile site is spreading out your SEO signals since it resides on a m.websiteurl type domain versus your main website domain.
Crawler/Bot Accessible
If you haven't already heard, Google doesn't have an army of people scouring every new page on the web. They still rely on using automated bots so make sure your site is properly allowing these bots to enter and crawl through your content.
Here's some helpful guidelines from my friend Rand Fishkin of Moz:
Avoid the use of duplicate content on numerous pages
If your home page for example is accessible through numerous URLs (www.siteURL.com, siteURL.com, siteURL.com/default.aspx), use redirects if the rel=canonical protocol
Keep page URLs shorter in length and well-organized with dashes between words, and keep them static vs. dynamic
Utilization of Authorship & Rich Snippets
Last but not least, a valuable component to modern-day on-page optimization is taking advantage of Google's markup languages such as Authorship and Rich Snippets.
Google Authorship is becoming increasingly more popular as writers and content marketers learn the impact this has with attracting more click-throughs from the SERPs, since the writer's photo appears next to their page listing. This does require you to create a Google+ profile but you should have created one by now anyway! And once you do create one, start getting others to add you to their circles which is an instant sign of credibility if you've been circled more than the other writers on a specific SERP where you appear.
Rich Snippets are another markup language to make your content stand out in the SERPs, but should only be used if they apply to your particular web page. These include star ratings for reviews, pricing for eCommerce sites, event information, etc. Get more detail on rich snippets here.
SUMMARY:
SEO is a complex and ever-changing beast. The rules have been rewritten, including when it comes to On-Page Optimization. My hope is the 2 part blog helped provide some guidance on what you should be focused on when optimizing your own website pages and the latest guidelines you should be following.

Topics: Search Engine Optimization, Web Design and Development

Written by
Frank Isca
Frank has been key to establishing Weidert Group as an inbound marketing leader over his 10+ years with the agency. He has a knack for using technology to amplify smart marketing strategies, and a deep knowledge of SEO and content promotion, exceptional project management skills, and a thorough understanding of HubSpot's marketing and sales products.