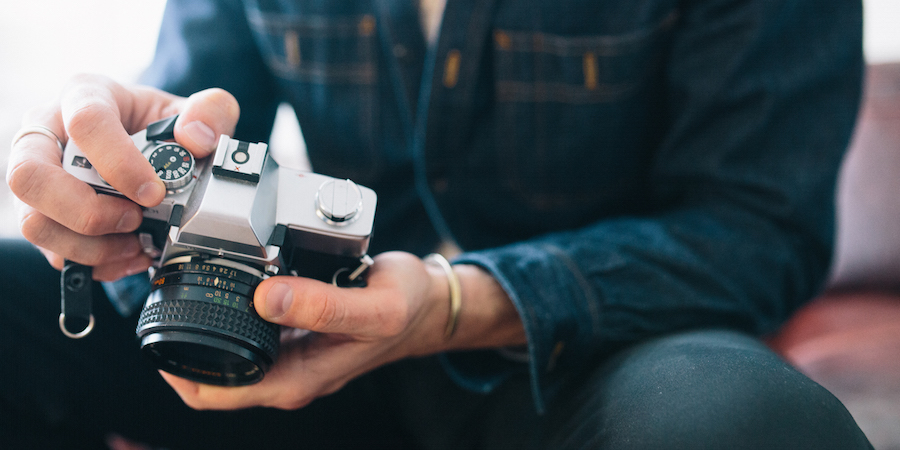 Last month, people all over the world were left scratching their heads when Snapchat's 23 year-old CEO turned down Facebook's $3 billion offer to buy the tech start-up. I mean, let's be serious, why in the world would you turn down a $3 billion offer for your company with zero revenue? For Evan Spiegel and Snapchat's team of investors, they believe a $3 billion offer still leaves billions on the table. Though companies like Facebook are a living testament to what these small start-ups can become, we can't help but ask: Is Snapchat just a "flash in the pan" success story, or are they a company to be reckoned with?
A look behind the numbers…
Up until this past week, Snapchat has been pretty mum on any statistics and user data regarding their app's popularity, electing only to share the fact that more than 400 million "snaps" are received on Snapchat every day. However, thanks to some inside information Business Insider was able to get their hands on, people everywhere were given a glimpse into just how successful the app really is. Here's what they found:
Snapchat has 60 million total installs (and growing!)
Of those 60 million installs, roughly 30 million are monthly active users
Of all the monthly active users, 16.5 million use Snapchat daily
Not too shabby if I do say so, myself! Especially when you take into consideration that, at the time, Instagram had fewer total installs when it sold to Facebook for $1 billion last year. And, if that wasn't enough, according to another one of Business Insider's sources, the figures of 60 million installs and 30 million monthly active users are actually "much too low."
So, what can we make of all this? For starters, Snapchat's 400 million snaps received each day are much higher than the 350 million photo uploads Facebook sees (and 8x more than Instagram). On top of that, 400 million snaps per day shows that Snapchat traffic has doubled in the past 5 months! Though there shouldn't be any questions about the app's increasing popularity, until more concrete data becomes available, we can only assume that the sky's the limit for this young company.
How is it being used now?
Though initially dubbed by many sources as "the sexting app" upon its launch, businesses have finally started to catch on and are successfully using the app to boost their marketing efforts. Here are some of the best examples of how it's being used so far:
Taco Bell
Though many businesses are still trying to wrap their heads around how they can use Snapchat, Taco Bell has been one of the biggest pioneers. Originally using their Twitter account to promote being on the new app, Taco Bell then planned a "secret announcement" over Snapchat to help generate buzz and grow their contacts. Before long, Taco Bell had an established following to whom they could share brand announcements and fun updates with. However, what makes Taco Bell unique is that they don't use Snapchat to share limited coupons and offers. Instead, they use Snapchat's stories feature to provide simple content that engages fans and helps fuel brand loyalty.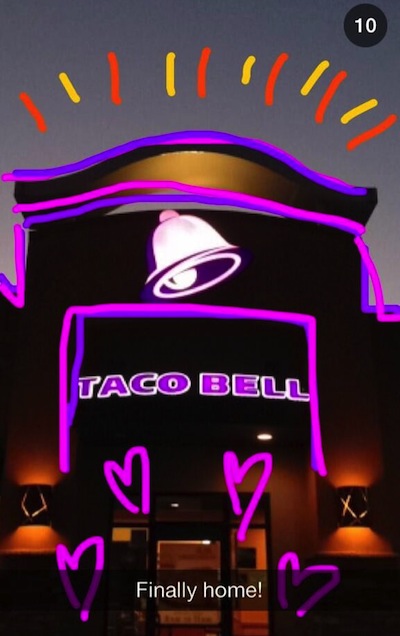 Karmaloop
Another brand that's using Snapchat to build brand loyalty is clothing e-tailer, Karmaloop. Using their in-house photo studio and the brand's clothing models, Karmaloop appeals to their college audience by sending out provocative photos that also showcase some of the site's hottest looks. For those wondering if sex still sells on Snapchat, it does. In just a matter a weeks, Karmaloop engaged with over 2,000 new Snapchat friends! "Our snaps are not for the faint of heart—you got to be ready for a little bit of boobs and butt," said Megan Knisely, Karmaloop's marketing director. "We've toyed around with a little bit of nudity, but nothing hard-core. We have played up the fun, sexy side of things." And while the clothing company currently doesn't send out any Snapchat exclusive promo codes, they plan to start experimenting sooner rather than later.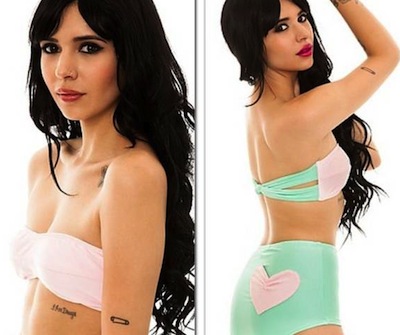 16 Handles
Where Karmaloop and Taco Bell focused on building brand loyalty, New York based frozen yogurt chain, 16 Handles, uses the app for "exploding coupons." Here's how they work: Snapchat users send photos of themselves in front of one of the yogurt shops to the company's Snapchat account. After that, 16 Handles would reply with a snap of their own that contained a coupon. Of course, since snaps have a maximum 10 second lifespan once you open them, users would then go inside and use the discount right away.
How else can it be used?
Exploding Coupons
Though mentioned briefly above, one of the most commonly thought of ways that businesses can take advantage of Snapchat is by offering "exploding coupons." With flash sales already being a popular trend on e-commerce sites, it's clear that shoppers hate to pass up a great deal. In fact, we hate it so much, we even had to create the FOMO acronym! In addition, with Snapchat's stories feature allowing snaps to be shared for 24 hours, businesses have many opportunities to create those "can't miss" deals.
Advertisements/Sponsored Snaps
With Snapchat generating zero revenue and companies throwing billions of dollars at them, eventually their investors will start looking for a return. One of the most practical ways Snapchat can generate revenue is by selling advertisements to businesses – in fact, Facebook generates $8 billion in advertising revenue alone each year! However, since snaps are sent to individuals, brands would be able to send ads to a very targeted audience. Combine that with the app's popularity among teenagers and college students (arguably the hardest demographic to grab attention with), and you have to believe that it won't be long until the app introduces ads.
What does the future hold for Snapchat?
So we've finally arrived at the million-dollar question: Is Snapchat just a "flash in the pan" success story, or are they a company to be reckoned with? As a 23 year-old college grad and admitted daily Snapchat user, I believe Snapchat will play a BIG role in businesses' marketing strategies in 2014. Not only is the app spreading like wildfire (especially among younger demographics), but the app's design also makes it an easy-to-use, highly effective marketing channel for businesses. And while the app still has a ways to go before it can compete with the likes of Facebook, Twitter, and LinkedIn, there's no doubt that its unique style of one-on-one communication is a refreshing change of pace from the constant blitz of tweets and Facebook posts. I believe Gary Vaynerchuk summed up Snapchat perfectly when he said this: "Before you tell a story, you have to have somebody's attention…It's not how many followers you have, it's how many care. It's not width, it's depth. It's not how many impressions you get, it's how much attention you get."
Topics: Social Media

Written by
Alex Sobal
Alex has exceptional writing skills and the ability to learn new industries and their complex processes. He's also an avid social media marketer and writes frequently on online community engagement and content creation strategies for our blog. Alex is also one of Weidert Group's most knowledgeable HubSpot users.