"There's no such thing as a free lunch."
I can almost hear my old high school business teacher telling us that phrase like it was yesterday. And while the old adage remains true – everything comes with a cost – wouldn't it be nice to actually get something for free every once in a while?
Talking with a friend a few weeks ago, we somehow stumbled across the topic of our first jobs. Both of us being workers in the food service industry, we each had plenty of stories to share about our different experiences with customers. Some were bad, some were funny, but none of them stuck out to me as much as this:
Working at a local fast food burger chain, my friend was often responsible for making the ice cream sundaes during the summer. After going through the necessary training for that particular job, however, they quickly realized that the restaurant's serving size for the sundae toppings wasn't enough. Understanding the pains of getting a sundae without enough toppings, they eventually started including two scoops of toppings per sundae, as opposed to just one. Though the additional scoop might have cut a few cents from the sundae's profit margins, the added satisfaction it brought to the customer more than made up for it. In fact, several customers mentioned that they always came to that restaurant location over the others simply because they liked their sundaes more!
In a world where consumers can find just about anything they're looking for at just the click of a button, content creators are currently in a state of content shock. As more and more businesses adopt content marketing strategies to meet the needs of the growing number of online information seekers, what is your brand doing to stand out from the crowd? Using the example of extra toppings, when forced to make the decision between 10+ local places to get ice cream (all serving ice cream at about the same price and quality), why do you think those customers chose to go to my friend's location?
That's right, it's all about the freebies.
As content marketers, we're no strangers to giving away "free" eBooks, tip sheets, and other useful content. However, today, as Chris Anderson said in his book, Free: The Future of a Radical Price, "when people hear 'free' they reach for their wallet." And while there certainly aren't any monetary costs associated with prospects giving up their email and other contact information, they know better than to think you won't use that contact information for a more elaborate marketing scheme.
That being said, a few weeks ago I was very pleasantly surprised to receive an email offering me a truly free eBook. There were no forms to fill out and no social sharing actions required, just a friendly email that essentially said, "Hey, here's a helpful resource to consider. Feel free to download and use it." Before I even opened the eBook and read a single word, I already felt like I could trust that brand.
While a lot of internet users are becoming more comfortable sharing personal information online (just look at how popular online dating has become!), many users are still very hesitant to disclose information online. In order to help build that level trust and create a competitive advantage over your competitors, here are the 3 most valuable benefits of offering completely free, ungated content to your prospects:
1.) Builds Trust
There's almost an instant level of distrust between brands and consumers these days when it comes to offering "free" content. Consumers know brands benefit from it, so don't try to act like you're doing them some great service by exchanging it for "just an email address." When you give your content away for absolutely nothing, you take away the feeling that you're trying to take advantage of your prospects. Because of this, prospects will be happy to seek out content specifically from your brand when looking for related information in the future.
2.) Earns More Views, Shares, and Fans
According to renowned marketer David Meerman Scott, white papers and eBooks will be downloaded 20-50x more WITHOUT a gate in front of it. Even at a much more conservative 5x improvement, that would be an additional 400 downloads for an eBook that averages 100 downloads with a gate! Since there aren't any barriers to obtaining your content, more prospects will be willing to download it, and more downloads will easily lead to more fans and shares. In fact, your prospects will be much more inclined to share your content with friends and colleagues if they know they aren't directing them to a webpage that requires a form to be filled out.
3.) Dictates Future Downloads
Though you might not get any of your prospects' contact information in your initial offering, there's still hope for future downloads. Now that you have your prospects' attention, use your content wisely and help create a need or desire for them to learn more once they're finished. A brilliant example of this is Microsoft's BizSpark program. For small businesses and startups, Microsoft provides all kinds of free software, support, and visibility for brands that are just getting started. At the end of their free trial period, however, brands can either choose to cancel their service and switch software programs at no charge (likely forcing a plethora of costly changes and updates to their business procedures), or they can simply pay Microsoft to upgrade to the full version. After spending months getting acclimated to and using all of Microsoft's programs, most businesses choose to stick with Microsoft, and the free support pays off handsomely in the long run.
With that being said, I want to leave you with this last bit of business advice: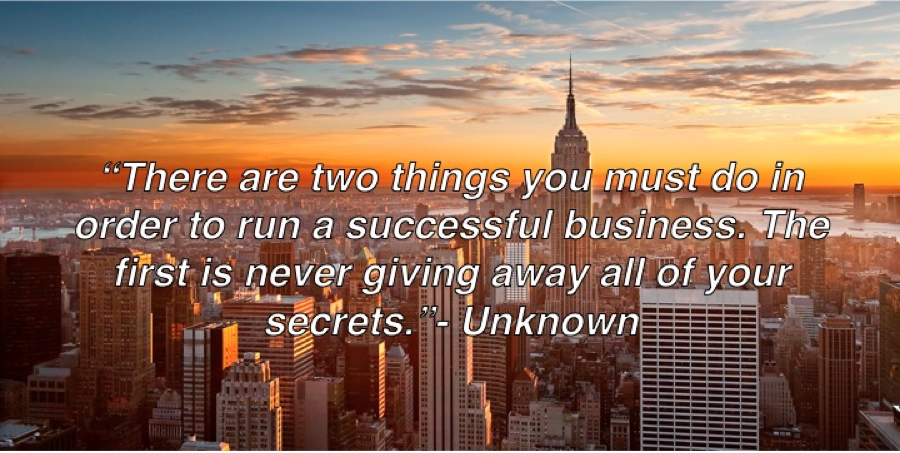 Though there are several, key benefits for leaving your content ungated and absolutely free, there are also a few important reasons not to. Apart from the fact that you'll inevitably get more low-quality leads as a result from opening the doors to everyone, you're bound to lose value as a brand if all your content carries no sense of value to begin with. Rather than making all of your content ungated, we recommend only leaving certain top of the funnel content completely free, allowing prospects to "test drive" your brand without feeling pressured to sign up for anything. In the end, if you simply focus on meeting the needs of your target persona (and writing a kick-ass eBook), your FREE offer will just be the start to building a long lasting, profitable relationship with that lead.
Topics: Content Marketing

Written by
Alex Sobal
Alex has exceptional writing skills and the ability to learn new industries and their complex processes. He's also an avid social media marketer and writes frequently on online community engagement and content creation strategies for our blog. Alex is also one of Weidert Group's most knowledgeable HubSpot users.