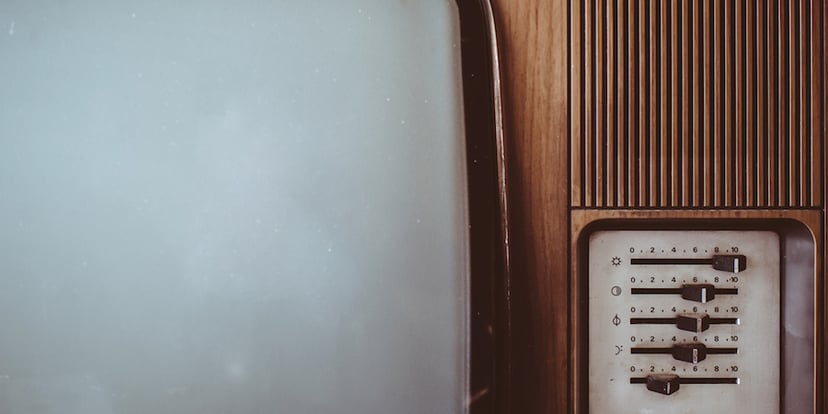 In the relatively new field of inbound marketing consultation and services, there are basically two types of firms: those that are relative start-ups that were founded to execute inbound marketing, and those that used to build traditional marketing schemes (e.g. tradeshows, industry advertising, pay-per click search) but have since evolved into inbound marketing agencies. The difference between these agencies backgrounds is most often manifested in the marketing plans and game tactics that they create for clients.
For instance, some inbound marketing plans are built on purely digital techniques. Web design and online sales processes play center stage, while earned media, tradeshows, PR, and other traditional techniques may not be considered at all. In the excitement of witnessing digital marketing results, it's all-too-easy for marketers to forget that a combination of traditional and inbound marketing tactics will usually cause better, more relevant lead generation. Often, this means that leads will be more geographically advantageous, more appropriately sized, or perhaps better connected with other companies that might become future buyers.
So, in considering marketing planning strategies that avoid a "traditional vs. inbound marketing" dichotomy, we try to do a little introspection to evaluate how our own "formerly traditional" agency has aligned with companies who are looking for a similar marketing transformation into the online sphere. Here are a few conclusions we've found when building marketing strategy for firms in fields like manufacturing and financial services that haven't traditionally used online lead generation approaches.
1. Moving from traditional to inbound marketing is a process that requires an experiential planning process.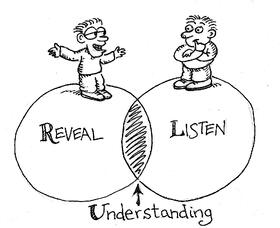 If your marketing department is used to executing tactics like print ads, radio, TV, trade shows, catalogues, brochures, sellsheets, then it can be a big transition (both in terms of talent and process) to start building inbound content and conversion processes online. If your company's experience is only traditional, then it's helpful to have somebody around who knows how to think holistically about gradually transitioning to a more inbound strategy. For instance, imagine how hard it is to get a staff used to thinking about cold calling and outbound sales to begin writing blogs on a daily basis. Or how unintuitive it is to begin strategizing about what prospects are searching for versus how best to set up a tradeshow display.
The fact is, often it's helpful to keep on doing what you're doing, while gradually introducing new inbound operations for your marketing effort. Certainly trade magazines and industry listings perform a function that can't always be replicated with an inbound tactic, so it's wise to integrate those tactics into an inbound plan to maintain short-term results. We try to partner with companies that deeply understand that they need to change, but also see the value in using a holistic approach.
2. A "formerly traditional" agency knows the hurdles a company can face in transitioning toward a more digital marketing process.
Several years ago, Weidert Group "saw the light" and started doing inbound, at first just for ourselves (no client wants to be a guinea pig). It worked almost instantly to attract traffic to our site and convert leads to clients, so we set about to get really, really good at it – only then did we introduce it to clients and prospects. In the process of doing it for ourselves, we ironed out wrinkles, made and learned from mistakes, and figured out the most effective ways to get what we needed out of inbound. We learned what outbound tactics can be made more effective when integrated into inbound; how to get teams on board with and educated about inbound; what resources are needed on the client end; what to measure to ensure ongoing program optimization; how frequently to blog and produce other content in order to see the greatest traffic to your site; where different audiences are on social media and how to meaningfully engage them…and about 536 other things that enhance what we do with clients.
3. Getting everybody on board—marketing and sales—requires organizational adoption of an inbound strategy.
One of the issues that becomes immediately clear when companies start moving toward an inbound marketing approach is that inevitably, some part of the organization just doesn't "see the light." It can be especially difficult for a sales team because an inbound strategy makes less and less differentiation between the purpose of marketing and the goals of sales. We help marketing and sales teams work more effectively together on goals and on measuring the effectiveness of what they're collectively doing.
Often companies that are most successful switching to an inbound marketing approach need coaching to get executive leadership on board first and sometimes a bit of a "sales" pitch to get sales directors ready to bag a more extensive lead generation plan.
4. A "formerly outbound" agency has a marketing background guided by strategy development.
Was the only-done-inbound agency you're looking at an SEO firm prior to including inbound tactics in its portfolio? Was it a social media group focused solely on getting client's names out on a list of networks? Inbound marketing firms don't always have the experience in all facets of marketing, like understanding target audiences, understanding how consumers behave and what motivates them, understanding how marketing teams function within their organizations and industries, etc.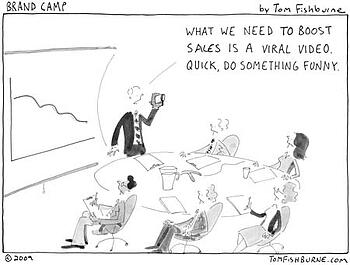 What Kind of Marketing Expertise Are You Looking For?
There are fantastic agencies of both types—both "only-done-inbound" and "formerly outbound"—that will work hard to execute a strategy that will help grow your business. As you look at the field of candidates, though, just don't forget to ask questions about their breadth of marketing expertise, their experience with the outbound-to-inbound transition, and their skills at working with marketing and sales teams. These are some very important characteristics as you begin your outbound-to-inbound transition.

Image Credit
Topics: Inbound Marketing

Written by
Meg Hoppe
Meg provides creative vision to all client projects and serves as the agency's chief content writer. She has extensive experience writing for a variety of industries, including manufacturing, financial services, and healthcare. Meg started in advertising and has become a thought leader in digital content creation and inbound marketing.