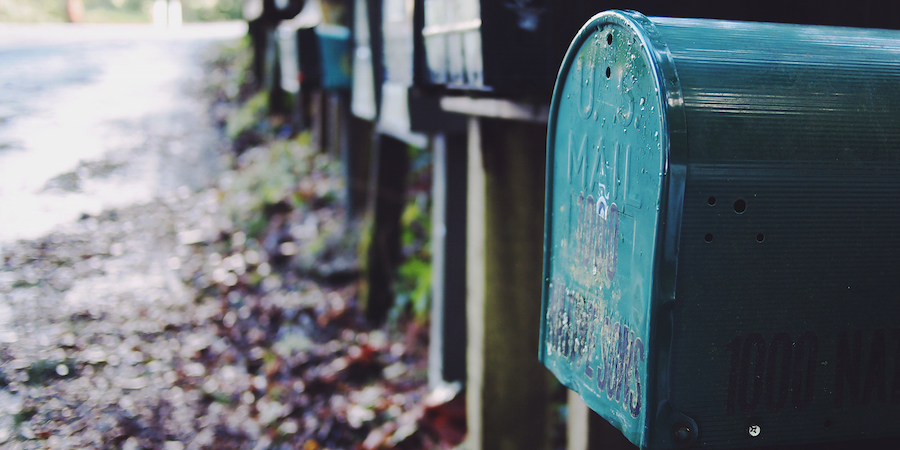 "You have mail!" I used to love that message. The anticipation of discovering who was reaching out wanting to talk to me was exciting. But that was back in 1996. Today, my email inbox is a place filled with garbage, requiring time out of my day to find the messages that are relevant to me.
1990's technology introduced marketers to a relatively cheap and easy way to push their messages out to anybody with an email address. Email messages quickly replaced the costly printed direct mail pieces that cluttered our desks and ended up in our circular files; email even reduced reliance on broadcast advertising.
For nearly 20 years, traditional strategies for email marketing have included:
Telling recipients what you want them to know - about your company, products, etc.

Sending a basic message to everybody and hope to gain a 1-2% response rate

Purchasing a list of prospects with a general demographic profile

Distributing emails on your schedule when you're hoping to get an immediate sales boost
In theory, email messages are supposed to be cheaper, easier, more effective, and less annoying than previous communication methods (e.g., direct mail). And they were for a while, but recipients have quickly learned "delete" is the best option to deal with messages from senders they don't recognize. So, as open rates have declined and contact lists have dwindled away, is email's value dying?
Not a chance. If you look where email is growing—companies that build their contact lists organically and have actually improved open rates—the marketers involved have changed their approach. Using an inbound marketing mindset, they've tossed aside tactics that "promote by pushing" and adopted the goals of helping, educating and sharing useful and timely information with their audiences.
Strong Email Marketing is Built on a Targeted Inbound Approach
Today, email is a highly personalized, interest-specific communication tool working as a part of completely integrated inbound marketing efforts. Interestingly, the strategies employed today are nearly 180 degrees from traditional tried-and-not-so-true methods.
Educate your prospects about what THEY want to learn, not what you want to tell them

Share topic-specific messages with your prospects based on their demonstrated interests, making sure you provide value, not a sales pitch

Communicate with recipients who have opted in or identified themselves as interested in what you have to say, either online or offline – instead of purchasing low-quality lists

Nurture prospects on a schedule designed to guide them through their buyer journey, not on a pre-defined, mass distribution schedule
Fortunately, email tools have expanded beyond the single message type format and now consists of six different distribution types based on the goals outlined in your inbound marketing plan.
Six Types of Email Distribution That Enable Prospect Interaction & Grab Attention
Email newsletter - Full stories, more general in nature, that are typically distributed to your entire contact list on a monthly or quarterly basis. Includes sharing new product releases or updates, company or industry news, or other generic information.

Digest - Links, summaries, and topline overviews of more in-depth information compiled on a regular basis for engaged customers and prospects. The goal is to provide a simple way for readers to self-select what they'd like to read. These often take the form of blog-in-review distributions, study releases or third-party resources.

Promo email - One offer, typically with a strong call to action leading to a conversion opportunity. Of the six types, this one is similar to what marketers are used to distributing. The big difference is the offer is specific to what your prospect segments value.

Nurturing email - Automated and targeted with specific messages designed to provide additional information and guide further engagement. These are distributed on a one-by-one basis based on the prospect's behavior and your knowledge of your sales cycle timing.

Thank-you emails - Based on a transaction of some type executed by a prospect. These emails thank the prospect for their engagement and typically offer additional actions prospects can take to get even more information.

Paid sponsorship - While not regularly used, these email distributions offer an opportunity to expand the recipient audience by tapping into third-party distributions. For example, if you belong to a trade association and it's sending out a communication to its readers, you may be able to piggy-back on the send with your message relating to the association's editorial.
MailChimp recently published email marketing benchmarks outlining performance by industry. Remember when 1-2% was impressive? Today's email marketing performance is truly impressive by comparison.
| | | |
| --- | --- | --- |
| Industry | Open Rate | Click Rate |
| Manufacturing | 23.78% | 3.14% |
| Insurance | 19.72% | 2.37% |
| Business & Finance | 20.68% | 3.14% |
| Architecture & Construction Design | 25.35% | 3.86% |
| Construction | 22.67% | 2.40% |
| Professional Services | 21.72% | 3.21% |
Then, if you use an integrated marketing platform such as HubSpot, rates go even higher due to more advanced targeting and personalization capabilities. The average HubSpot user gets a clickthrough rate of 5-6%. That's solid performance!