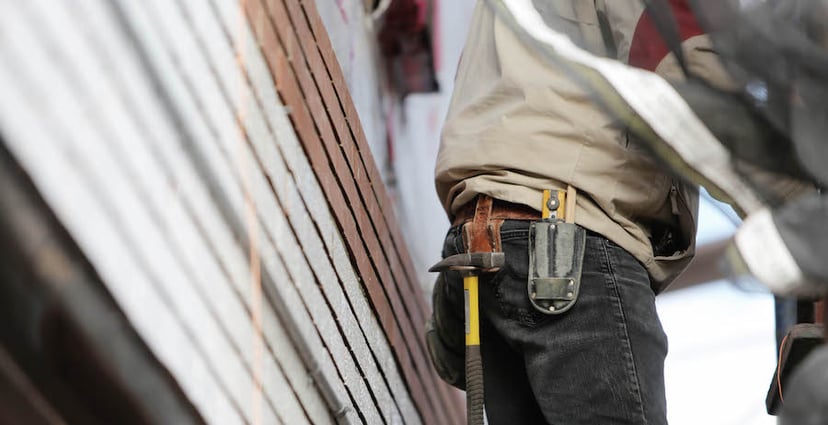 Expertise. It's probably the most important word in the vocabulary of marketing today. From a teen shopper to an experienced businessman, everybody is looking to buy from "an expert"—expert chefs, expert manufacturers, expert bankers, etc. We all want the highest quality products and services for the cheapest prices.
But what makes an expert an expert? Is it what Yelp says? Does it come with a BBB certification? Somehow, I don't think that's all of it. Most companies I know have someone on board who knows what they're doing; it might be a 30-year veteran of the company who's seen it all, or sometimes it's a young genius who always has fresh ideas that work. The only question is: Do people recognize the expertise for what it is?
A Marketer's Expertise vs. A Company's Expertise
Like all other parts of a company, expertise is only valuable if it helps improve business over time. Spreading faith in a company's ability to do good work is a marketer's chief responsibility, and trends show it's only becoming more important with increased digital activity. The tough thing is that marketers can't usually be experts in marketing and in the products/services that their company sells.
In fact, while marketers often specialize, we find that most of a company's true expertise lies far beyond the marketing team. Looking deep within a business' operations, there are usually plenty of people who may not be experts in promoting a company's brand, but they know exactly how to compete in their industry. Beginning with the CEO and going all the way to entry-level operators, every company out there is rich with human resources that marketers can draw on to show off what the company is about.
Using Non-Marketing Staff to Demonstrate Expertise
To access the expertise of a company, marketers should put down their pens and begin talking to the people inside their company; ask people about their day-day work, what their goals are, and how they help the company's overall cause. Look for their skills and why they fill the position they do. Understanding your company from a human resources level is critical to describing its expertise in its industry.
Once you begin talking, the next step is to help your colleagues throughout the company assist your marketing team. How can a mill operator help your content needs? What could a financial analyst offer your social media output? Can your COO improve your blog? The answer to all of these questions is "yes." Although they may not always be as articulate as your fellow marketers, company insiders know what they're talking about in a way that most marketing staff won't ever understand. And often, their mindset is more like that of your customers.
Working with various parts of your business' staff to demonstrate expertise on a daily basis will completely refresh the kind of content you produce and revolutionize your follower's sense of what the company is about. Everything from company culture to a visible demonstration of skill work happens when you engage non-marketers in your marketing efforts.
Best Practices
Now, in practice, utilizing all of your business' staff for marketing purposes is easier said than done. A very real and relevant question is: How can I utilize my non-marketing colleagues without taking them away from their job? The answer starts with these three best practices:
1. Create easy content by putting non-marketing staff behind the camera
You may not find it easy to ask your company's purchasing staff to write blogs for your marketing needs, but video offers a few easier, less time-consuming opportunities. Using just 20 minutes of a staffer's time, an easy content option is to record a simple question-and-answer session covering how her work improves what your company sells. It doesn't have to be fancy; just a short introduction and a few edits, and the Q&A can be quickly ready for upload. Growing your video output through simple interviews like this also helps to improve your overall content scheme online.
2. Long-term blog planning
If you blog daily or weekly, your marketing team likely generates article ideas on a regular basis rather than planning for the long-term. In many companies, it might be possible to draw blogs from throughout the company if you develop a longer-term approach. Treat blogs from beyond your marketing team as guest blogs. Plan them out weeks, even months, ahead of time, and give people plenty of notice. Also, consider making the process as easy as possible. It can be extremely valuable to have your CEO write a few blogs, but only ask for the copy – don't make him find images too. Extra steps like this can easily be finished by an intern or editor down the line.
3. Non-marketing content review
As your marketing team develops content offers and downloadable media, it's critical to draw on a non-marketing perspective that might help raise the level of thought leadership present in the writing. While some companies try to have managers in various areas draft marketing content, it's often more valuable to treat content creation as a conversation between marketing and the rest of the business. A strong approach is to write a full draft, then have somebody reliable review it before publication. By making the process more collaborative, both your marketers and non-marketers will be more equipped to help build content in the future.