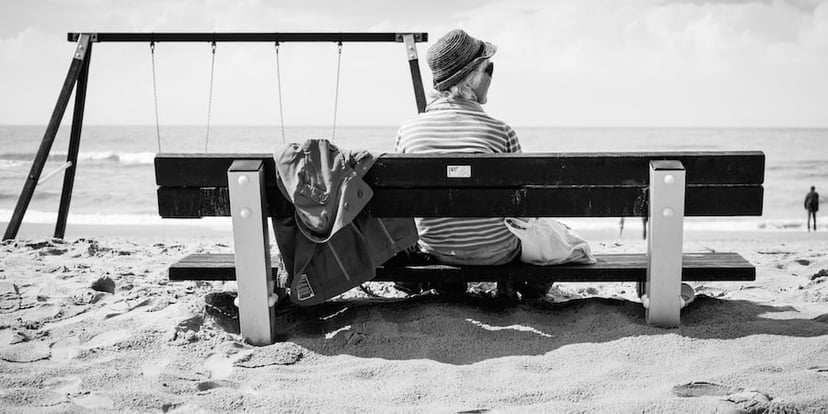 In the course of our business development efforts we regularly sit down with sales and marketing directors who already have a good understanding of how Inbound Marketing works. They already know they need more qualified leads, and see that Inbound Marketing can help. They also know Inbound Marketing represents an organizational commitment that will require resources, discipline, and some institutional change, and it isn't a silver bullet or quick fix that a company installs and never worries about again. Their biggest problem is they don't know how to convince their senior management that it's a strategy they should commit to.
So getting senior management to commit is absolutely required, and usually takes equal parts education, persuasion, and inspired visioning to make it happen. Here in a nutshell are the steps we've learned can be most effective to get management to commit:
Buyer Behavior in 2013 – According to HubSpot, a leading marketing software company, 81% of B2B buyers use search to identify potential vendors, and 59% look online for peer recommendations.
The State of Search Engine Optimization (SEO) – With the latest revisions to Google's search algorithms, authentic providers of relevant online content will be consistently rewarded with the best search engine results rankings.
Company's Online Performance – How does your company look relative to traffic rankings, mozRank, indexed pages, linking domains, and social media followers?
Industry & Competitors' Online Review – Look at the key competitors in your industry to establish some rough benchmarks, or the condition of the current playing field. Right about now most senior managers get uncomfortable, either at the realization about how far behind they are, or that there are lots of opportunities passing them by. Our friend at Puma Creative, Rachel Cugar, calls this the "Oh sh*t moment", and I think she nailed it.
Case Studies – Here's where we like to introduce evidence of actual results for similar businesses, so they can start to see what's possible.
Quantify Opportunity – Make some basic assumptions to quantify what Inbound Marketing could provide in new leads and customers.
Inbound Marketing Strategy for Your Company – In broad strokes identify what has to change: Understanding SEO and a keyword strategy, starting a blog and creating a social media plan, optimizing your website, deciding the web platform and marketing software that's best for providing all the functionality and analytics needed.
Action Plan with Costs – What they're waiting for: who, when, what will we measure, and how much will it cost?
ROI/Payback – Look at the relationship between #6 and #8. If it's honestly attractive, proceed to #10.
Getting Started – Show them a path forward that's detailed, thoughtful, pragmatic, and a little conservative. You're asking for a lot, don't ask them to work without a net.
This is a classic example of change management, and a wonderful opportunity for sales and marketing directors and managers to be powerful change agents. Far better to be an agent of change than a victim of it. Carpe Diem!