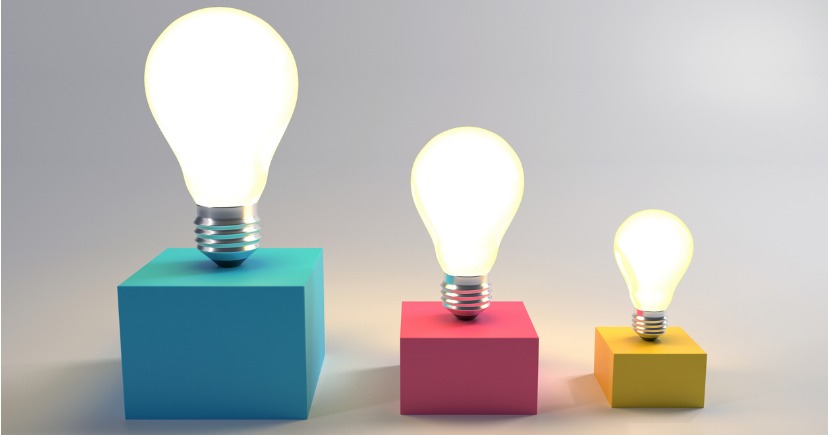 Why is it that many industrial companies and B2Bs in complex industries are more comfortable hiring engineering firms or committing to a $100 million plant expansion than they are with hiring a marketing agency? I suppose it's understandable; they know the ins and outs of the manufacturing world but often don't have a lot of experience with marketing firms or understand how a strategic marketing plan can impact the bottom line (for the better). That's probably why so many resort to RFPs! If this describes your situation, you know what I'm talking about.
More and more B2B companies are acknowledging the importance of maintaining a competitive advantage and using the power of technology and inbound marketing to set themselves apart and attract, convert and delight customers. While many are familiar with content marketing and inbound methodologies, there's still a vast set of skills that need to be mastered to do it well. Many marketing departments are strapped for resources and people to begin with, making it difficult to fully leverage the power of inbound. That's where hiring an inbound agency to support your team's efforts comes into play.
How to Choose a B2B Inbound Marketing Agency
You don't have to be a content marketing maven or an SEO guru to choose a marketing partner that will help grow your business. What you do need to ensure is that you work with a firm that will be a strategic partner — one that has experience working with complex industries, and is a preferred provider that doesn't just focus on the initial price, but focuses on long-term results and your overall return on investment (ROI). Here are 10 areas of focus you should consider in your decision:
Their Inbound Story – Start the conversation by asking them to tell you about their own inbound journey, including results of the metrics they consider critical to assessing their own inbound performance. If there's one thing that's crucial to a successful inbound strategy, it's the power of data and knowing how to leverage it. Do you sense their expertise, not only in various inbound components such as content creation, structure and planning, but in analyzing data and tweaking that plan as needed based on the information at hand?

Website – Were you impressed with the look, feel and functionality of their website? Could you quickly determine the relevance of their positioning and how they might meet your expected needs? Did you find what you were looking for easily? Since your site will be the core of your inbound lead generation efforts, see how inbound firms use their sites to help you navigate your own buyer's journey.

Blog – Is their blog active, relevant and valuable to you? Do they demonstrate expertise and share about multiple aspects of marketing best practices and insights? Is there a balance of high-level and in-depth content to demonstrate the breadth of their expertise, or is it all fluff? Are they posting new content at least twice a week? You can be assured that if they're not making their own content marketing a priority, chances are they won't make yours a priority either. Note, however, that the agency's blog shouldn't be the only measure of their competence, which leads us to points four and five.

Content Resources – See what they have available in the forms of advanced content. It's a good sign if one of their content offers — an eBook, tip sheet, case study, infographic, interactive assessment or cost calculator, for example — is how you got to their site in the first place, and the quality of the content brought you back. Does their content impress you? Understanding the value and importance of good advanced content in its various forms is something you should not only expect from an agency, but demand.

Video — See how they're leveraging video as a content strategy, too. Does the agency you're considering use video and are you impressed with what you see? What is their comfort level with producing video, and do they have someone on staff or do they have to hire a third party to produce most of their video content? If you haven't noticed, we're nearly two decades into a new Millennium, and video is only going to increase as the preferred method of consuming content. If your inbound marketing agency isn't good at using video by now to promote themselves in their blogs, content and social media, they'll be hard pressed to make it a priority for you. And yes, every marketing strategy needs to include video, especially for complex industries.

Social Media Presence – Check out their presence on social platforms that are relevant to your industry, especially LinkedIn and Twitter, the two most applicable for B2B marketing. Check for relevant professional participation, and the depth and breadth of the social media footprint they leave. If their staff can create an impressive impact for themselves, they can help you do it as well. It's important to inquire how their agency's team can provide tools and guidance to get your employees on board and involved in furthering your company's social reach, which is imperative to successfully engaging leads.

Relevant Work – Ask to see actual work done for actual clients that can demonstrate their competencies and prove they understand complex industries like your own, and know how to achieve desired results. Within that conversation, ask them how the work they've done for others is applicable to you, and how they would apply those experiences to your business. Then, ask how they would do things differently for your company and its unique position within your industry — because there is no cookie-cutter way of implementing an inbound strategy. Highly relevant experience is very valuable, because it means a shorter learning curve and higher odds of success.

Check References – If a marketing agency gives you contact information for clients, call them and don't hesitate to ask the hard questions. Ask about value, follow-through, the quality of their thinking, their executional performance and how they go above and beyond. Does the agency freely share ideas and come to their clients with opportunities, or do clients feel like they're constantly pulling for information and seeing missed opportunities? Don't be shy when it comes to asking about the specific people who you'll likely be working with. Also, be sure to look for independent reviews, like those found on Clutch — a site that evaluates companies based on several factors. It's one thing to talk to a client whose name was given to you by the agency; it's another to hear what clients and independent sources have to say unsolicited.

The Team – Be direct and specific in asking about and interviewing those who will actually be doing your work. Don't just rely on the person "selling" you their inbound program. There should be a team of web developers, copywriters, strategists, account managers, inbound specialists and more who will serve you. Lots of agencies rely heavily on virtual employees or freelance workers who may not have expertise in your industry, which can help control costs but can also lead to performance tradeoffs. Check for capabilities, fit and access.

Third Party Reviews – We're a HubSpot Platinum Partner — the #1 inbound marketing automation platform in the world. When prospects ask about HubSpot we start by relating our experiences, and also provide third-party reviews such as this report from G2 Crowd, Best Marketing Automation Software. Leveraging the right automation platform is critical for inbound marketing success. If an agency has a trusted partner relationship such as HubSpot or SalesForce, ask to talk to someone who represents the platform to see what they can tell you about the agency you're considering. They have their software's reputation to protect, so they'll likely steer you away from a partner who's not a good fit.
Any firm that makes it through this list will consider themselves well-vetted, and will probably look at you as a more attractive client because of the thoughtful approach you took to selecting them. And you'll both be in a better position to get started on a professional partnership positioned for a long, successful run.
And, of course, if you've started the process of looking for an inbound marketing agency to help your complex industry, we'd love to talk to see if we're a fit. Just reach out.