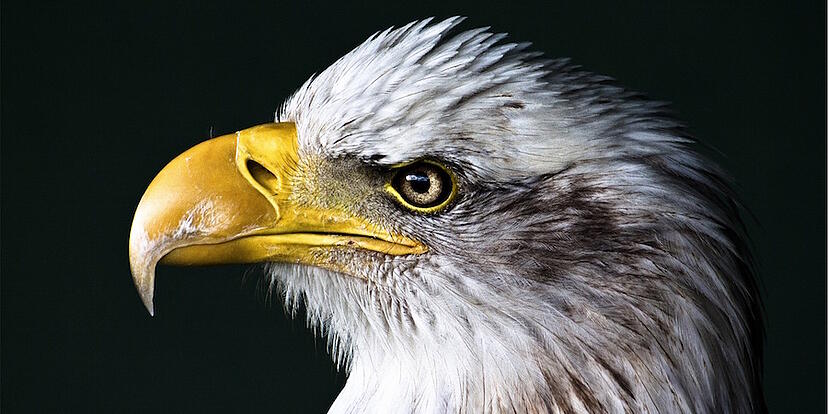 Whether you're selling products, services, or both, Twitter Lead Generation Cards are an important tool for using Twitter for your business. These cards act as an extension to a typical Tweet, allowing you to include a call-to-action, which converts a follower into a business lead by capturing their contact information.
"But wait, there's more!"
Before jumping into the project, we need to remember that strategies are the most important aspect when considering adopting a new marketing technique, practice, and/or tool. (If you're curious to learn the basics about setting up a card, then read the post by HubSpot titled "Twitter Introduces Lead Generation 'Cards' to Collect Leads from Tweets.")
But for now, let's address things to consider before creating a card along with some inbound marketing best practices to make successful lead gen cards.
Important Tips to Consider:
1. Strategize about what your offer is going to be. Consider what your followers are going to receive in exchange for providing their name, email address, and username.
This is a tricky task for inbound marketers because we want to be offering content pieces to provide the user with informational material.
Have the user take an action to receive a promotion on a product or service. They might be more willing to act in a scenario like this rather than downloading a piece of content while on mobile or not having a feel for who you are or what you really do. Here's an example, "Sign up to receive free shipping on your next order!" Allow the user to see a value in the exchange of their information.
2. Write copy that will draw in users. In order to intrigue your Twitter Followers and stand out above the rest, you've got to compose a tweet that's short, interesting, and to the point. The copy needs to snag the user while scrolling through their feed. Consider your personas and their interests.
3. Create an enticing call to action (CTA). Simply saying "Click Here" won't get your followers to click. This is a great chance to be precise and forward about what the user will be getting by clicking on the button.
Thankfully, or maybe not, there is no design needed for a Twitter Card CTA. Keep in mind that you will also be limited to 20 characters.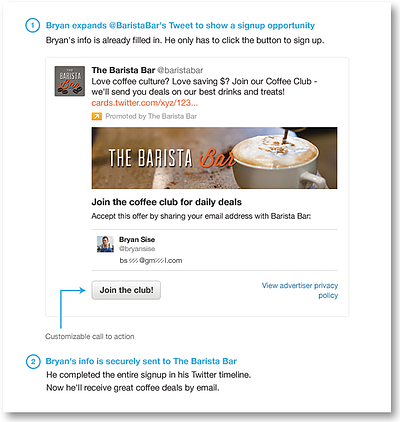 4. Don't use additional links or images. It's habit for us to add a link to content and include a picture to optimize tweets. Keep your cards looking clean! Thanks to the Lead Generation card, this is all included in an attractive format. When a user clicks on the tweet, they will see the full Twitter card – image and link (CTA) included.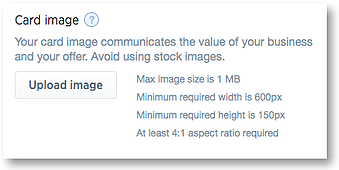 5. Optimize your images. An unattractive card is bound to deter users from clicking. To keep your images optimized for Lead Generation cards, Twitter offers detailed information about image size requirements within the card-building tool.
Another way to be sure users will remain engaged with your image is by optimizing the image content. Be sure that the image is relevant to your offer or business. An image is also another location where you can include encouragement or information about what the offer is or who's offering it.
6. Add card fallback details. In case your follower isn't viewing your card on a supported platform, the fallback URL will direct them to the page of your choosing. To fully utilize this option, I would recommend pointing them to a landing page with the same offer and requested information.
7. Include a URL tracking code to watch your efforts become results. Within the Data Settings section you have the ability to enter a "submit URL" at which Twitter will be able, through a few programming steps, to submit your followers' information. In doing this, you can track traffic to your landing page! Twitter also provides you with custom hidden fields that can be filled if your CRM requires additional submission information.
8. Integrate your cards with a CRM. Relative to tip number 7, you will want to be sure your CRM and Twitter card are optimized for integration. Twitter supports a number of CRM products; you'll want to follow their step-by-step guides for integration. This article on Setting up Lead Generation cards from Twitter will be a lifesaver when going through the process.
9. Gather acquired lead data. Testing your CRM integration with a Twitter card is crucial so that you're able to collect the data within your own tools. If you don't feel comfortable setting up CRM integration, you have a different way of keeping track of leads, or if something goes wrong in the process, there's still a way to gather your lead data. Simply download a CSV file from the card's dashboard and continue to step 10.
10. Nurture your new leads. One of the critical steps of inbound marketing is nurturing leads. Once a user submits his or her information and receives your offer, you'll want to keep the conversation going. Create workflows to be triggered by this event to prevent this interaction from being a one-time deal. Continue to add more value and education for your leads beyond Twitter by utilizing this strategy.
If you follow these 10 tips you'll be on the road to having a successful and optimized Twitter Lead Generation card.