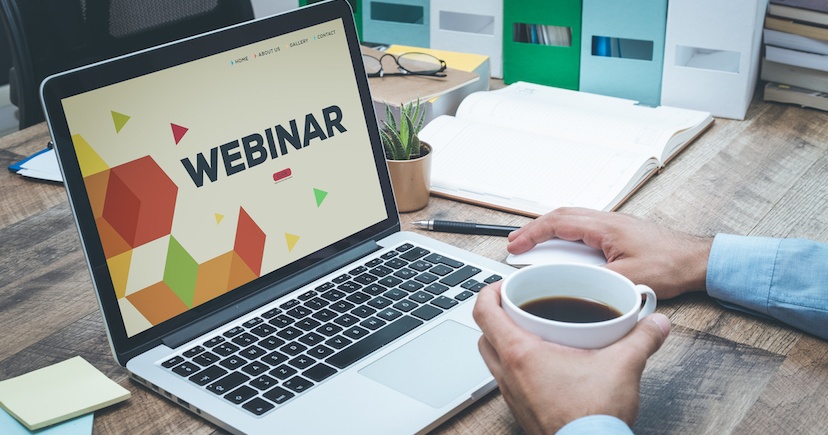 When it comes to marketing for B2Bs, one of the hardest parts of the battle is pushing leads across the finish line and turning them into customers. It's not unusual for the sales process to take several months – even several years – and keeping leads engaged can be quite the challenge. Separating yourself from the competition is another challenge, as the majority of today's manufacturing buyers vet fewer than five vendors before making a decision. When it comes to creating content, your goal should be to answer your prospects' most burning questions, especially as they relate to each stage of the buyer's journey. Not only is this what they want to see when they come to your website, but it's also the same topics they'll be searching for on Google.
To help you create high-quality content that will keep prospects interested and educate them about your products and capabilities, here are eight helpful content ideas your manufacturing company should try:
Product Demonstration Videos
Product demonstration videos are some of the most effective forms of content you can make today because they provide prospects with a first-hand look at how effective your product really is. I'm sure you've heard the saying, "seeing is believing," and showcasing your company's capabilities on video is the perfect way to get prospects to believe in what your selling. It's hard to hide your product's flaws when it's on camera for everyone to see, and it's a great way to give prospects an idea of how your product might work for them.
Case Studies
Another great way to communicate the benefits of your product and create interest is by sharing a case study showcasing your capabilities and experience. Prospects always want to know how well your product will work in their applications, and these success stories explain how well it worked for others. If it worked great for someone else, there's a good chance it will work great for them, too. Take a look at this case study from Kaysun, for example: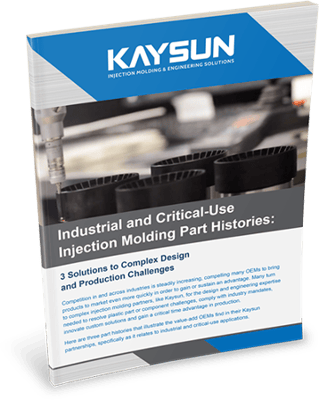 Product Sheets
Looking for an easy way to talk about all the nitty gritty product specs and benefits your prospects really want to know about – like horsepower, product dimensions or other technical information? Use the information from your product pages to create downloadable product sheets. These serve as online brochures and provide prospects with all the technical information they want to know about your product. Take a look at this Fabio Perini industrial rewinder product sheet, for example: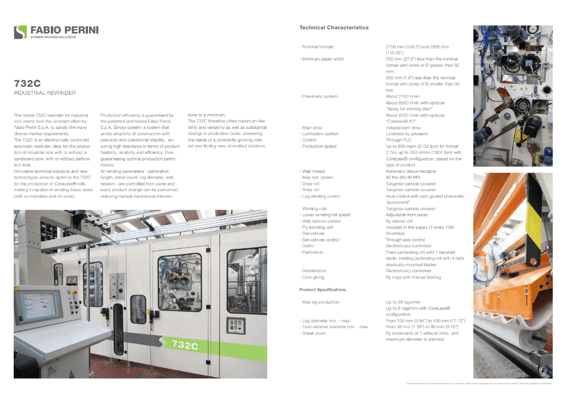 Tip Sheets and Whitepapers
Another great piece of educational content is a tip sheet or whitepaper. These downloadable content offers are great for stirring up interest in your products, and also provide an opportunity to collect your prospects' contact information on your landing page forms. Pick one of your prospects' main pain points and provide tips on how they can solve it, while positioning your company as a solution to those problems. Look at this tip sheet from the U.S. Department of Energy, for example. While it doesn't promote any offer or service, it's a great example of formatting and how you can answer your prospects' most burning questions.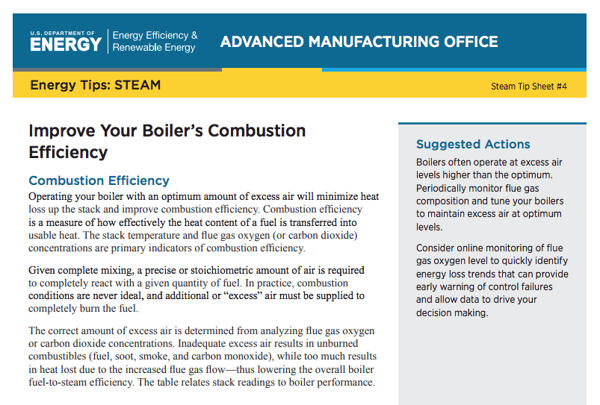 eBooks
Similar to a tip sheet or whitepaper (just more robust), eBooks are another great way to address your prospects' pain points and position your product as a solution to their problems. Rather than just providing quick tips and insights, however, eBooks are great for diving into problems a little deeper and providing more in-depth information about a particular subject. This eBook from MCL Industries, for example, serves as a comprehensive guide for buyers looking for electrical components for heavy duty vehicles.

Infographics
When it comes to creating easily digestible, bite-sized content for your prospects, it's hard to beat the effectiveness of data visualization in infographics. It isn't always easy to communicate your product's benefits in writing, and infographics provide a visual resource that can be easier to understand. For example, Everlane used this infographic to lay out their production timeline in an easy-to-understand way, and while not being a B2B business themselves, there are many manufacturers that could replicate this idea.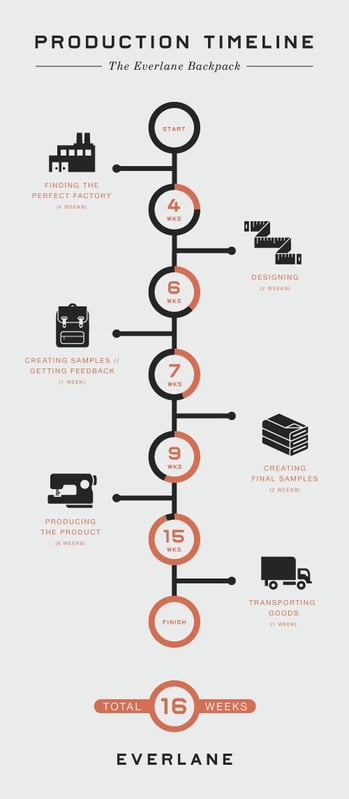 Webinars
One content medium that's risen in popularity over the past few years is webinars. Rather than just watching videos online and trying to teach themselves about a particular subject, prospects are seeking out webinars today so they can learn live from an expert and have their questions answered over video. You can even save your live webinar recordings and offer the replay as an advanced content offer.
Web Chats/Messenger
While technically not a piece of content, having a messenger application on your site is one of the best ways to engage with today's prospects. Many prospects know that a web chat application is faster than emailing back and forth, and as long as your prospects aren't afraid to ask, its 24/7 access ensures you won't miss the chance to answer their questions. You can even develop chatbots to answer your prospects' questions automatically, or assign the questions to different team members using HubSpot's new ServiceHub messenger.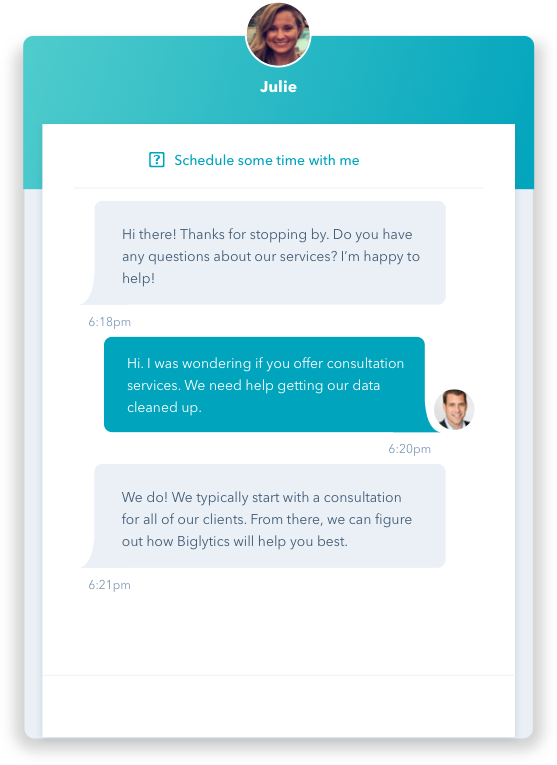 Can you think of any other impactful content ideas for B2Bs? Share them in the comments below!