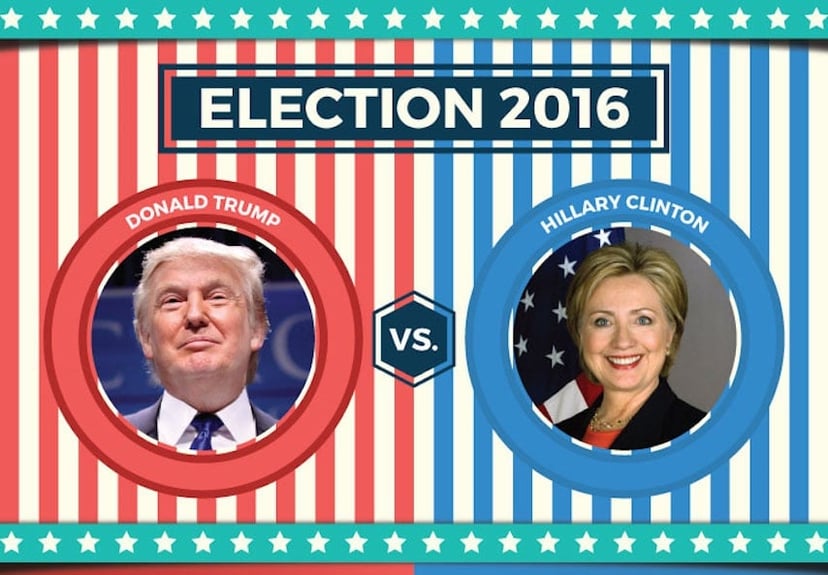 Has there ever been a more publicized election?!
Regardless of who you voted for this year, you can't deny that the 2016 election cycle has been one for the ages—at least from a media standpoint. Donald Trump and Hillary Clinton have dominated the news headlines for the past year and a half, and will undoubtedly continue to do so as the election finishes up.
For businesses, this has created many opportunities to cash-in on the frenzy that has consumed the nation, but mixing politics with business is always easier said than done. You never want to piss off your customers, so it's extremely important that you plan any political advertisements tactfully and considerately. To show you what that looks like, here are 6 real examples of brands who got in on the fun of the 2016 election:
Bisquick – Make America Pancakes Again
Using a play on Trump's famous "Make America Great Again" slogan, Bisquick wants America to determine the winner of the ultimate breakfast showdown: pancakes vs. waffles. Both breakfasts have parody campaign ads lobbing attacks at each other, and they even created the hashtags #VotePancakes and #VoteWaffles, to boost their social engagement. All-in-all, it's a fun spin on the otherwise heated election.
Pancakes are the common man's breakfast, no special equipment needed. Make America Pancakes Again! #VotePancakes pic.twitter.com/GZAgBYcels

— Bisquick (@Bisquick) September 26, 2016
JetBlue – Reach Across the Aisle
JetBlue has done something that is simply unheard of in the world of politics: they got 150 strangers to compromise and unanimously agree on something! Of course, it helps when you're promising a free flight to everyone involved, but the ad is yet another great example of how to use the election to your advantage without taking sides. So far, the video has racked up more than 1.1 million views.
YMCA – Zoe for President
Meet Zoe, she's running for president… in 2064. With this ad, the YMCA does a great job of tapping into the election buzz, all while staying neutral and promoting the core benefits of their brand. Whether you vote Democrat or Republican, people of all backgrounds benefit from everything the YMCA does for the communities they're in, and that's what Zoe is there to represent.
Jeep – Free to Be
There weren't many car companies that used the election in their marketing this year, but Jeep did it to perfection. In a climate where everyone is butting heads with their opinions, Jeep wants to remind consumers that what unites us is stronger than what divides us.
Doritos – No Choice
While most of the campaigns on this list have been self-serving so far, Doritos' No Choice campaign helped remind young voters to get registered for the upcoming election. Using special vending machines on college campuses around the country, Doritos asked students if they were registered to vote before dispensing snacks. For those who weren't, they received bland, flavorless chips. Those who were, however, were rewarded for making the "bold" choice.
Kayak – #MovetoCanada
Every election, without fail, people from both sides gripe about how they'll move to Canada if the opposing candidate wins. Getting in on the joke, Kayak was able to spin it into a giveaway this year where 10 lucky winners received $250 American Express gift cards to put towards a flight.
Is the election making you want to #MovetoCanada? RT for a chance to win a one-way ticket to Canada. #1WaytoCanada https://t.co/rT6u3aOr9D

— KAYAK (@KAYAK) March 2, 2016
While a lot of people are simply tired of all the election coverage by now, it's been quite the entertaining election cycle to say the least. Who knows what 2020 has in store, but if you plan on mixing politics with your business, don't be afraid to follow these examples.