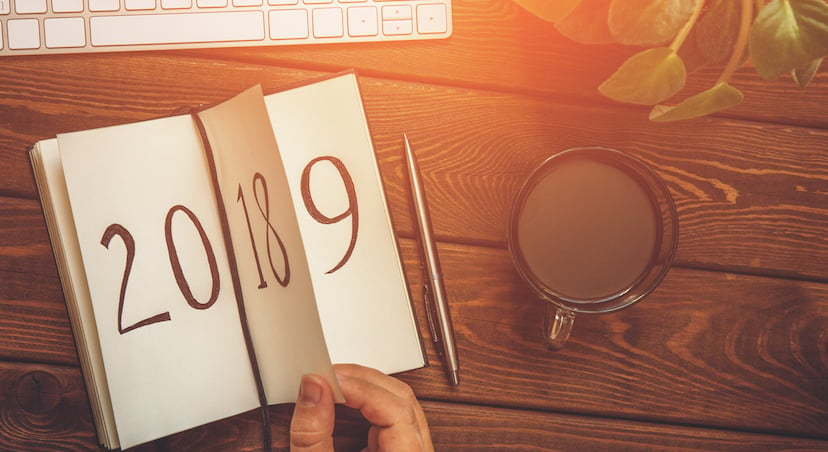 As we approach a new year, most of our energy is focused where it should be — on the year ahead and our plans to make it great.
But the end of a year is also a good time to reflect on what's been accomplished and learned, to appreciate the journey and try not to forget the lessons picked up on the way! And since we're agile marketers, it seemed a "2018 Retrospective" was a proper way to reflect on it.
In no particular order, here are the milestones that marked 2018 for Weidert Group.
We launched Growth Driven Design (GDD) as a new service offering early in the year, after proving the power of the approach on our own website. GDD reduces the time and expense of launching a new site, and then relies on visitor behavior data to drive future continuous improvement.
We also launched a new-and-improved approach to Content Pillars as an integral component of more powerful and effective SEO strategies. What we confirmed in the process is GDD + Content Pillars = better SERP positions and better traffic.
We helped some great clients launch new or improved websites in 2018, including Fisher Tank, Stecker Machine, healthfinch, Kaysun Corporation, and Fabio Perini N.A. We're proud of the work represented here, and proud of the great caliber of businesses we're blessed to call clients.
Video Content ascended from nice-to-have to mandatory in all client editorial and content plans. Our ability to support clients in this direction improved dramatically as we now offer full video creative and production capabilities in-house. We're also having tons of fun creating video within our content mix.
Agile Marketing continued to transform the way we plan work, communicate about it, and get it done for clients and ourselves. Quarterly Roadmaps with clients have become the way we keep their inbound marketing plans vital and effective!
In collaboration with our friends at Stream Creative, Experience Inbound 2018 was Wisconsin's biggest and best marketing event of the year, attracting over 350 attendees to Lambeau Field in Green Bay and Miller Park in Milwaukee to learn from some of the brightest inbound marketing minds in America! Can't wait for EI19!
To fuel our continued growth we added two new team members in July, Cory Retzlaff and Stephen Fischer, who quickly hit the ground running to support client and Weidert Group needs. Happy to have you, guys!
To house our growth, we needed to find a new home with enough space for what the future has in store. So in October we moved (less than a mile) to our new office. The move coincided with a strategic restructuring that recognized the need to expand our leadership team to prepare us for the future.
We sent our largest contingent ever to HubSpot's INBOUND 2018 in Boston, and were excited by the introduction of HubSpot Conversations, a new set of capabilities that make it easier than ever to personalize marketing. Combining live messaging, chatbots, and CRM, HubSpot Conversations allows marketers to scale one-to-one conversations with prospects and customers. We're excited to be starting to roll this toolset out to clients now!
We continued to have lots of fun! (For proof, look no further than our Instagram.) From our "legendary" BeerThirty to pig-out lunches, a corn-hole tournament, a staff video challenge, and secret Santa fun, we're committed to making Weidert Group a team and a place to which talented people are attracted.
2018 wasn't without some struggles and setbacks, but it was much more about continuing to advance in our journey in a way that we can feel collective pride for helping our clients and ourselves succeed. We learned a lot, we advanced as a strategic partner to our clients, and we continued building a team that's designed for the long haul, built on solid values and a common understanding of where we want to go, and how we want to get there. Cheers to 2019!