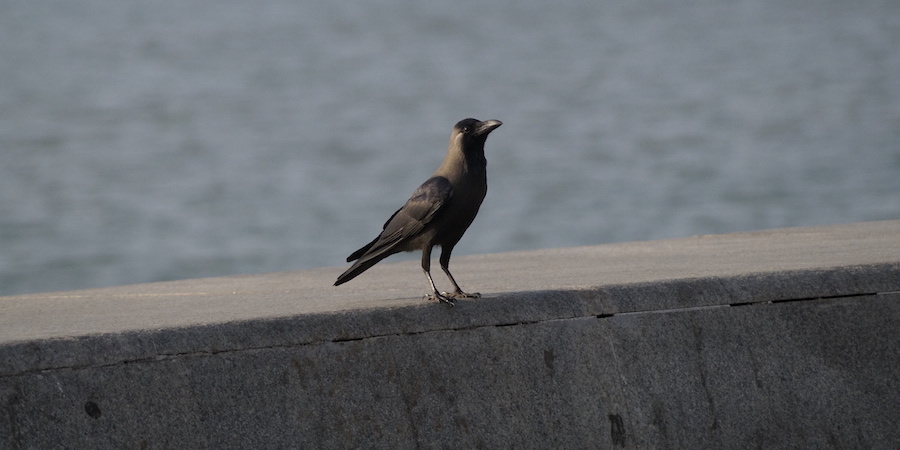 "How should I be using my personal web presence to attract new business? Should I even be bothering with it at all? Isn't that what my company has its own social media accounts for?"
If you've found yourself sharing these very thoughts, you're not alone. These are some of the most common questions people tend to have when it comes to using social media marketing techniques for lead generation.
At Weidert Group, we're big believers in leveraging your personal brand to build a bigger corporate audience. In fact, we think if you're not taking full advantage of your personal social media presence, you're missing out on a lot of great opportunities for networking and building important business relationships with your prospects.
Maybe you're nodding your head in agreement, acknowledging the fact that you can certainly benefit from using your personal brand and profiles - but how exactly do you go about attracting the right people to your social media profiles? The short answer: make your profiles more searchable so that your prospects can easily find you. Like moths to a flame, your social media profiles should work to lure your prospects in when they conduct a search on social media.
Making sure that your social media profiles are search-friendly is about more than just loosening up on your privacy settings, however. Here are 3 helpful approaches to building more searchable social media profiles:
1. Take full advantage of your LinkedIn headline
Your LinkedIn headline holds more value than you may think. After all, not only is it one of the very first things that people see when they come across your profile, it also stays with you as you engage on LinkedIn - whether you're posting in a group, publishing a long-form post or just sharing a link on your home feed, your connections will either see your headline following your name, or they can hover over your name to see your headline.
Many people don't realize that LinkedIn headlines are customizable, since the platform defaults your headline to your job title and company name. Instead of settling for the default, take advantage of the customizable field - and the 120 characters that LinkedIn allows - and update your headline to include a description of your role as a professional and a description of your company. Be sure to use specific keywords or phrases that your buyer personas are likely to include in a search. Which of these headlines do you think is more likely to help prospects find me when they search for someone who knows about social engagement or inbound marketing?
2. Master your Twitter bio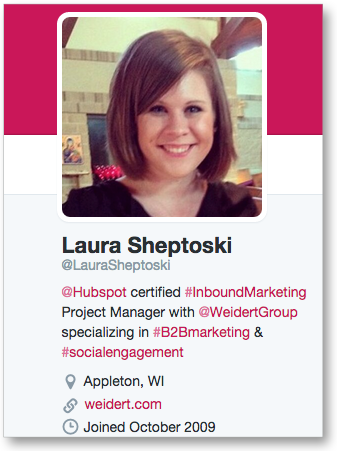 Similar to your LinkedIn headline, your Twitter bio is the first snapshot your followers - and potential prospects - will see about you when they find you on the platform. With 160 characters to use at your disposal, your bio should accurately portray who you are as a professional, as well as the distinct values that you - and your business - bring to your customers. Again, it's crucial to incorporate individual keywords or keyword phrases that your prospects will use in a search, so be cognizant not only of what you want to say, but what your prospects need to hear.
A few other best practices for getting the most out of your Twitter bio is to use relevant hashtags (without abusing them) and to include a link to your company website to encourage those who find you to click over to your page for more information.
3. Use vanity URLs across your social media channels
If you haven't already set up vanity URLs for your social media profiles, now's a great time to do so. Vanity URLs allow you to change the URL of your own social media profile from the typically long and confusing URL made up of random characters to something more clean and direct, such as your name or company name. Customizing your social media profile URLs will make your profiles easier for search engines to find when a prospect searches your name after meeting you at a networking event, for example.
Setting up vanity URLs is a quick and easy way to optimize your social media profiles for better search performance and can be done in the settings tab of any of your social media profiles. Keep in mind that each social network has its own set of nuances, however, such as Facebook not allowing you to change or update your URL more than once and LinkedIn only allowing a certain number and type of characters. If you have a common name, for example, you may have to try a few different variations of your custom URL before you find one that will work best.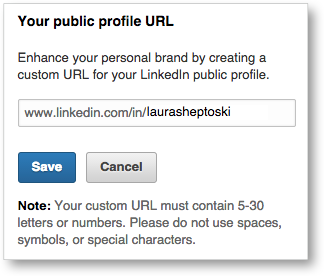 By putting a little extra time and attention into your social media profiles and using the approaches detailed above, you'll be well on your way to leveraging your personal social media presence to foster better lead generation performance.