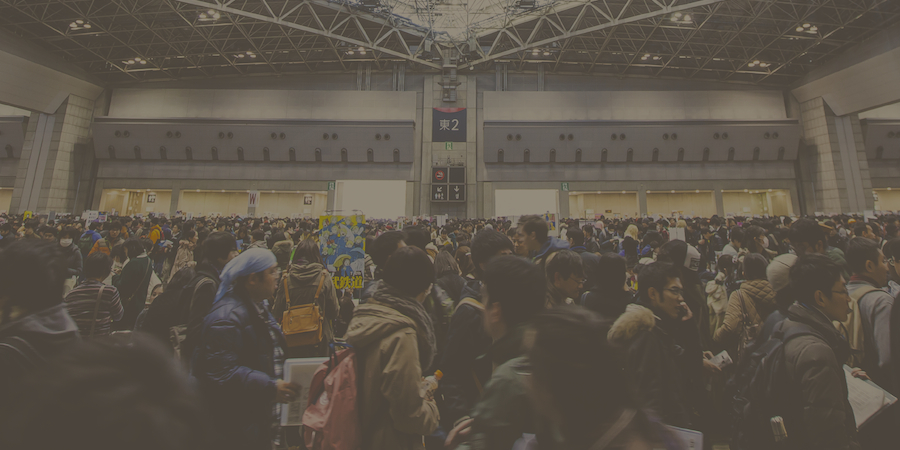 Contrary to conventional wisdom and a plethora of Internet articles on the subject, we highly recommend purchasing contact lists…just don't send emails to the list's members!
Got your attention? Good. There are three rules for purchased email lists every marketer should live by:
#1. DON'T send email or direct mail to contacts on a purchased list.
#2. DON'T add contacts on a purchased list to your CRM.
#3. DO use a purchased list to add contact intelligence and segmentation to your existing marketing database.
The don'ts have been expounded upon at length and we couldn't explain the rationale any better than Jesse Mawhinney of Kula Partners and Serena Acker of HubSpot. The potential pitfalls of purchased lists should far outweigh the temptation to give them a try. Just don't do it.
However, one use case for purchased lists is rarely discussed: supplementing and segmenting your current database with the help of a purchased list. Using purchased lists in an "inbound" way may go a long way in helping you create a better user experience and ultimately, a better relationship with your prospects.
To demonstrate what I mean, here are three use cases, based on real situations we've faced in inbound marketing.
Case #1: Improving Data for Better Lead Targeting
Let's say your company is an equipment manufacturer for the food industry. You have a nice opt-in database that you've built over the years but for many reasons, your contact data isn't as complete as you'd like it to be. You may be looking to get a better idea of who in your database are influencers, decision makers, or maybe you're looking to filter out extraneous contact. Or, maybe you're hoping to get a feel for who within your target companies are most likely to be involved in the process.
Purchasing lists specifically for your needs can be the most efficient way to get this information, especially if the source company has highly reliable data on your industry. Since you're targeting food manufacturers (those needing your equipment), you'll likely want to purchase a tradeshow attendee list or association membership list from IFT, FPSA or other relevant group. These lists give you a few pieces of highly relevant information on individuals like current role or relative level of authority. If he/she is involved in an association and attends events, they're likely to be at least partially responsible for the decision-making process.
Case #2: Improving Data for Qualifying Leads in Detail
2. Now, using that same database, let's say you want to add company intelligence to aid in segmenting your entire list. Last week we talked about the definition of a Marketing Qualified Lead (MQL) and some of the profile data to use in evaluating those leads. As part of your inbound marketing program, you're likely collecting those details from your landing page conversion forms. However, well-established contact lists built over time probably don't have those extensive details for the older contacts. Here, again, a purchased list can help. Lists like those sold by Hoover's can provide the intelligence necessary on each company including data like company size (revenue and employees), number of locations, SIC information, product categories, markets of focus, etc. Adding this data to your database allows you to slice and dice your lists based on criteria you define as highly important and customize your messages based on their specific profiles.
Case #3: Improving Your Prospecting Data
3. The last example of how to use purchased lists is geared around prospecting and/or demand generation. Because it isn't possible for any organization to know every single company that fits into their target pool, purchased lists like Hoovers or other similar providers are a great resource to identify companies within your best prospect profile. Chances are, there's a polished gem in that list you wouldn't have known existed otherwise.
Depending on your company, you might buy lists to help prospect geographically, within a newly identified vertical focus, or to widen your company's reach into new areas. If your timeline for growing sales is short, buying data lists and making intelligent choices for how to target the list using inbound marketing approaches, can rapidly speed up the attraction process.
Don't Buy Lists to Send. Buy Lists to Learn.
There's no doubt, the best leads are those who urgently come to you looking for help. But in real business situations, we know that not all companies can afford to wait for their visibility to reach an optimal level. Purchasing lists is one way to improve the performance of your inbound lead database in the short-term with long-term inbound growth goals in mind.
The worst thing you can do to a purchased list is to send to the contacts in it. That's just asking to be put in the spam folder. But by gleaning useful information from a data-rich list (one that would have taken months to collect on your own), you have real potential for expediting your marketing goals and setting a firm foundation for a fruitful inbound lead generation strategy down the road.