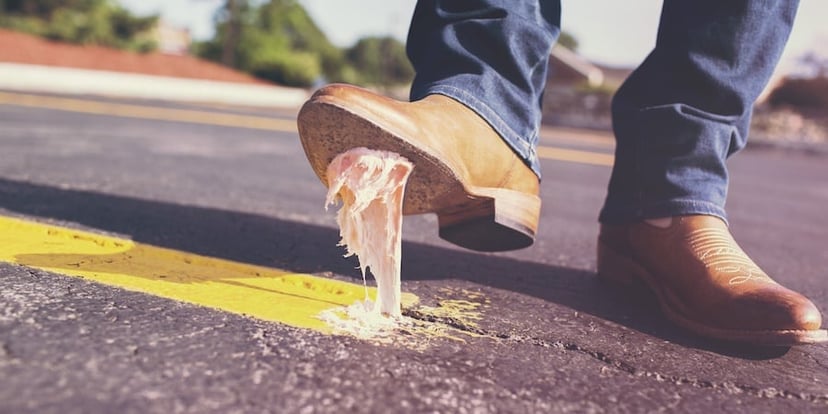 Two months into B2B inbound marketing from corporate retail marketing and I really feel like I am starting to get the hang of things. I am getting to know Weidert Group's clients, creating content every day, and proudly taking over some of the workload off my colleagues' shoulders. Still, there are some inbound marketing concepts that I am struggling to put into practice.
Fortunately for me, I have a great team of long-time Weidert Group inbound marketers to rely on. Here are some challenges and answers to my beginner questions.
What exactly is the "funnel?"
Key jargon in the inbound marketing world, the marketing & sales funnel is the heart of inbound methodology; using a variety of content to attract, then convert, then qualify, then nurture, and finally close a lead. I think the full concept of a "funnel" has alluded me until recently because it's hard to envision exactly how one can influence leads to move from the top to the bottom. I keep hearing that content is the currency of inbound marketing, but there's so much content to manage and put in place, I've struggled to figure out exactly how content works to funnel leads toward the close.
But, as the weeks have gone on, I think I'm finally getting the hang of it. Here's what I've realized about the "funnel" so far.
If you are not organized and don't develop an editorial plan upfront, then you can't really have a strategic content funnel. Taking the steps to cultivate your buyer personas and the specific challenges they are looking to solve will give you the direction you need in forming the content that will move the buyer through the stages of their journey.
Through my research, I have found that a well-developed funnel means starting out with highly helpful content for the buyer in the awareness stage, then move on to product-specific, demonstrative content for the consideration stage, and then giving them a compelling, consultative offer in the decision stage.
These learning points have been huge for me, but still, it's been a struggle to see how they work in execution. Hence, the other 3 things I've been learning...
Automated Workflow: I get the tool, but what's the best approach?
It's not difficult to understand HubSpot's workflows as an automated tool—it's basically an all-encompassing if X, then Y automation tool. But it's one thing to understand the principle of a workflow, and a different matter know the best way of using workflows.
One thing that is clear is how much workflows have changed and will continue to grow with new technology. Check out this article by Jamie Cartwright on the latest workflow approach used by Weidert Group for its clients.
Calls. To. Action.
What's not to get about CTAs? Apparently a lot. The big questions I have asked are:
What CTA should I use in new content?
When the reader clicks the CTA, what exactly should happen next? Where should they go?
Are they entering a workflow? If they are not entering a workflow, what is the strategy?
Here the answers I've received from my colleagues: You can think of a CTA as part one of a two part conversion path. When a visitor clicks a CTA, they're just that: a visitor. But as they click through, the CTA should take the visitor to a landing page where they can convert into an identifiable lead, and thus, start their journey down the funnel.
The idea is to take the visitor further into the topic with a piece of landing page content a little deeper into the funnel that then would put them in a nurturing workflow. Wow. Gateway opened.
What's the importance of long-tailed keywords for SEO?
Since Weidert Group is a B2B inbound agency focused on industrial verticals, I've heard a lot about long-tailed keywords, but they've been difficult to grasp. What exactly is the point of all the focus on them?
It turns out that long-tailed keywords are amazing in that if you attract somebody's search by showing up for a long-tailed keyword, you're usually encountering them in question-and-answer mode, not decision-making mode. Ranking for long-tailed keywords is critical to attracting a reliable audience and traffic to your website.
Ideally, to appeal to searchers of long-tailed keywords, an inbound marketing program should be set up with an editorial calendar completely focused on long-tailed keywords. In order to do this, you need a strong understanding of your buyer's journey, their pains and questions, and the thematic groups of keywords they use as search terms. This process involves checking in often to see how your plan is performing and making adjustments to both the strategy and your content as needed. If you are doing it right, you will see a dramatic increase in organic search results!
Clearly, inbound marketing is a learning process.
I've come to realize, inbound marketing is a learning process and even the most experienced marketers have a lot of questions—and they count on it. The goal is to keep testing, keep analyzing, and stay at the top of your industry by pushing the envelop on what's possible in attracting leads online.