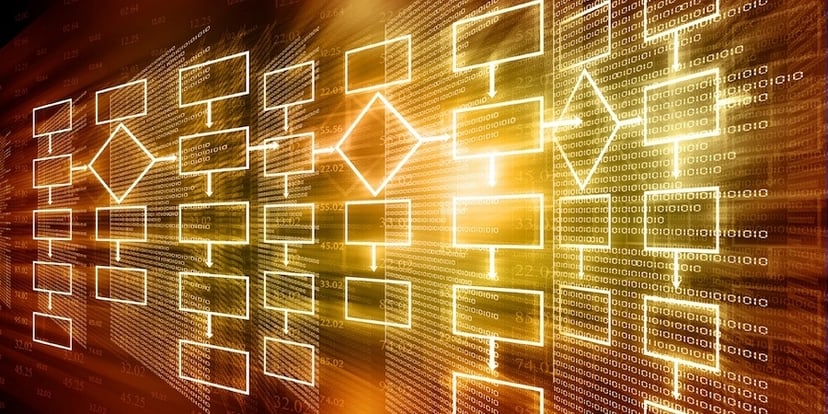 You've been creating awesome web pages. You have a well-thought-out content calendar and have been developing solid blog content. You've developed your initial content offers. You've sent out a few marketing emails to your contact list.
Woo Hoo! Your inbound marketing efforts are up and running! You're tempted to sit back and relax for a bit…but don't do it (well, at least not for very long).
Yes, it's taken a lot of time and effort to get the process started and all that work is certainly commendable, but have you thought about how you're going to nurture the subscribers and leads that are/will be coming in to move them further down the sales funnel? If not, it's time to do so. Why? Well, according to Forrester, companies that excel at lead nurturing generate 50% more sales-ready leads and according to Marketing2Lead, prospects nurtured in automated workflows have a 23% shorter sales cycle.
Probably the best way to nurture your leads is by setting up workflows with a marketing automation platform. If you haven't yet set up a workflow, don't freak out. Whether you're using HubSpot or some other platform, below are five of the things you need to know to do so.
1. Know Your Goal
In general terms, your nurturing workflows need to increase the interest level of leads through helpful content appropriate for each lead's stage: awareness, consideration, and decision. And each email within the workflow needs to build a lead's comfort with and confidence in your business by providing more information, more detail, and more assistance.
All that said, it's important to identify the starting point and end-goal for each of your workflows. That goal may be to convert a lead into a marketing qualified lead or convert a marketing qualified lead into sales qualified lead. By establishing you goal at the outset, it will be easy to determine the kind of content that should be used in that workflow. And that content, by its very nature, is focused on top-of-the-funnel, middle-of-the-funnel or bottom-of-the-full (if not, it should be – but that's a whole other topic).
2. Know Your Assets
A workflow requires content targeted toward where leads are in the funnel. Consequently, it pays to keep track of it all in an organized way. Whether that's in a Word document, an Excel spreadsheet or some other form, the effort to document it all will be well worth it. Be sure to note what the topics are, the related funnel stage the content is written for, and the creation date. This will make life much easier as you develop different workflows to see what is available to use and where you may have gaps.
In addition, clearly document what content you're using in each workflow you create. Not only will you be able to see at a glance what you have and where it's used, you'll have an idea later on what content may need to be updated or swapped out.
3. Know Your Options
When setting up workflows, there are essentially 3 types from which you can choose:
Standard: Triggered by a contact's time of enrollment, like completing a form, joining a smart list or visits a specific webpage.
Fixed date: Triggered by a calendar date, like a webinar, conference, or holiday
Property-based: A workflow triggered by a contact date property like a lease expiration date or a renewal date.
If you're just starting out, you'll most likely want to use a standard workflow, as it's the easiest to grasp and build upon – the topic is essentially set and building upon it using existing, related content will be relatively easy (especially if you have it all documented).
For example, a contact downloads your Packaging Equipment Planning Worksheet. From here, you build a workflow series of three emails using blog content that already exists, to provide information related to the critical aspects of the planning process, each ending with an invitation to contact the company for a free consultation.
When setting up you individual workflow emails, you have options for:
Personalization – This allows you to tailor your emails with information you know about your leads. So, at a basic level, adding the lead's first name in a greeting and event the appropriate sales rep's contact information for the lead's geographic region. Personalization can help increase engagement. According to the Aberdeen Group,

personalized emails improve click-through rates by 14% and conversion rates by 10%. However, just keep in mind that too much personalization is creepy.


Smart content – This more advanced option for setting up workflow emails enables you to serve up customized content based on a lead's criteria. For example you know regulations related to installing your pressure tanks are different for states east of the Mississippi and west of the Mississippi. By using smart content within the same workflow, you could provide the appropriate information to the leads in those locations.
4. Know Your Metrics
Once you've set up a workflow, it's tempting to "set it and forget it." However, you need to remember to go back and check how it's performing and review the content within theworkflow to ensure the data used is still current and the topics haven't gone stale.
When reviewing how a workflow is performing, start by looking at the open rate of each email within it. Emails that aren't doing well might have issues with the subject line, from address, from name, or timing. You should also consider the click-through rates for each email. Low click-through could indicate issues related to the copy, how well the subject line relates to the content and/or the clarity of the call to action in the email.
Also, keep tabs on spam rate, unsubscribes and how the click-thorough rate performs over time. An increase in spam flags and unsubscribes and/or a decline in click-through could be an indication that your content is past its shelf life.
5. Know What Else You Can Do
Nurturing emails aren't the only thing you can do with a workflow, although that's what people generally think of first. Some of your internal marketing processes can be as well. For example, sorting through your contacts based on specific criteria to filter out fake people (e.g., someone with the first name "asdf"), bad phone numbers (999-9999), people who are lookie-loos or non-leads (e.g., occupation: student).
In addition, you could set workflows to pass along important lead details to sales reps. For example, when a lead has spent a lot of time on your pricing page and fills out a form for a consultation that same day.
While it can feel daunting when started with workflows, a little planning and preparation go a long way toward making the process easier. Start small and as your confidence using them rises, you'll become a workflow machine.