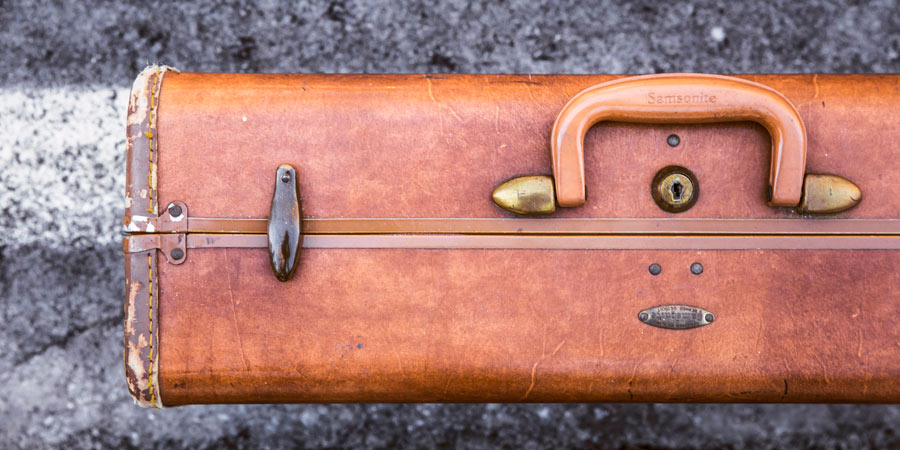 I'm a financial nut. I'm also a frugal nut.
I like to feel knowledgeable and informed about how to use my money wisely, and I enjoy keeping a long list of financial blogs that I use to stay up-to-date on the available services.
Overall, I'm not that different than the average B2B financial decision-maker. If you're selling benefits packages, attracting business owners to buy insurance, offering corporate accounting services, or providing any other group financial services, then by-and-large, you're looking to find customers among people with a similar search to me—only as business decision-makers, not individuals.
They're looking for resources; they're scoping out options. They're not quite ready to buy, but you can help them on their way to discovering the content (and company) they find most helpful. Most of the time, if they really have decisional authority, they already know something about the field they're buying from.
Inbound marketing for financial services is about understanding how to be helpful to prospects at the start of their buyer's journey, way before they even know they're looking for services. You need to beat out a host of other resources online—content from Forbes, the MotleyFool, BusinessInsider, and others—to reach your prospects and demonstrate your ability to serve them well.
Blogging is Crucial to Helping Financial Prospects
The way financial companies start generating leads online is to reach them at a very preliminary state of interest and nurture them toward readiness and urgency when the time is right. A financial decision-maker might not even be looking for a solution necessarily, but they want to stay aware—so there's your opportunity to grasp their attention.
That's where having an online publication in blog format is essential to getting on prospects' radars early. For financial services specifically, a buyer's journey often starts when a visitor becomes a subscriber—with the chance of later becoming a more qualified lead. Blogs play a pivotal role in attracting a following of subscribers and converting those regular visitors into leads through more advanced opportunities, such as webinars or consultations. If you represent a company in the financial sector and you haven't yet started a blog, then you're already behind in attracting modern-day buyers who do most of their research online.
Financial blogging is a highly competitive content area, so no matter your niche, you need to think outside the box and take your cues from the best. These five company blogs covering the gammot of financial topics are among the best, most helpful blogs available. Even if one is doesn't specifically apply to your niche, think about these companies as what to emulate in your content marketing.
Included below are a selection of the best in personal and business finance, accounting, and insurance. While targeted content is strong, remember that it's also important to draw from a wide audience, so it's okay to write on a broad range of topics to attract new lead sources.
Top Blogs Every Financial Service Marketer Should Emulate (or Beat)
Betterment.com
It's no surprise that Betterment's Resource Center blog made this list because often a sector's most innovative companies are also the most aggressive in their marketing. Betterment's blog—along with their emailed content promotions—appeal to a wide spectrum of professional and personal financial struggles. As an entrepreneurial company focused on growth, they're not shy about giving away strong bits of advice that attract the attention of readers.
Their recent blog article, titled "Should I Own Stock In the Company Where I Work" is a clear example of addressing a personal finance issue, but a B2B company could spin a similar topic toward the connection between a target persona's individual struggles and their professional role, carrying them toward more business-focused content.
What's also interesting about Betterment is that the company doesn't brand their blog as a traditional "blog" per sé, instead opting to call it a resource center. They've even changed the formatting to make each article look like a clickable card, rather than an article. If you're worried about coming off too "blog-y," you might try this design approach.
The Wipfli Blogs
A great example of really strong B2B blogging across sectors is Wipfli's array of blogs. Like many multi-sector corporations, Wipfli has multiple blogs, one for each of its core businesses—a whopping nine in total! You have to check some of these online publications out. While each of Wipfli's business units could certainly stand to write more often than they do, it's impressive the amount of helpful content the company puts out.
Each blog is branded—which is something we highly advise—and while their design isn't anything to brag about, Wipfli does a great job of keeping things clear.
I especially like this meaty blog from the Wipfli TaxThink blog on "Are You Properly Classifying Workers?" Talk about getting straight to your buyer's pain points!
Farm CPA Today
You might've never heard of FarmCPAToday or the company that owns it, CliftonLarsonAllen, but what a strong example of targeted content marketing! CliftonLarsonAllen is an accounting and wealth advisory firm that services a broad range of companies across sectors, but they stake their claim in agribusiness-related companies.
Hence, their targeted approach to blogging with FarmCPAToday which sits on its own URL, providing added search term coverage, as well as publishing at least twice a week. Blog articles like "Where Are Land Rents Headed?" exemplify the fact that just because financial firms offer a specific set of services, it doesn't mean they can't draw attention by writing on proximally related subjects.
LearnVest
Recently purchased by Northwestern mutual, LearnVest stakes its branding claim in teaching their customers and prospects. A wealth advisory firm focused on educating the next generation of investors, LearnVest has really shaken up the investment advice market with its content marketing strategy. Life & Money, LearnVest's main blog focuses on personal finance, but dives into a wide array of subjects like cooking on the cheap, travel, and financial psychology.
While we wouldn't suggest all financial companies should go this far, LearnVest is definitely on to something with their approach to writing.
Ally Bank
Like Betterment & LearnVest, Ally Bank is in the situation of shaking up their market by using a technology-focused business model. Named the top online bank by Money magazine for four straight years, Ally Bank is mostly a consumer-facing company with few business services. And yet, take a look at this blog article on Ally's Straight Talk community blog about the recent Supreme Court ruling on 401(k) rules. That article appeals straight to the business owner who might like to know about updates on financial law.
Just like with any of these five blogs, Ally Bank has some treasures to be watched for on the B2B finance side.