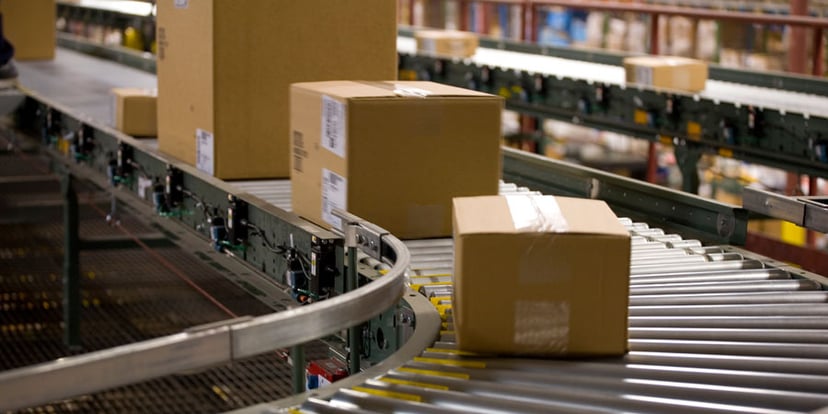 Not too long ago, I wrote a blog about 11 top-of-the-funnel (ToFu) content ideas brands should use with their audience. The top of the funnel is widest part of the sales funnel, after all, and it's here where you make that vital first impression with the majority of your leads. The goal of ToFu content is to generate awareness without discouraging conversions, as most prospects at this stage know they have an opportunity or challenge in front of them, but don't know all the potential solutions yet. Brief, simple, introductory content (e.g., blogs, tip sheets, infographics, etc.) is key here to helping them learn more and find the answers to their questions, with the hope being that they'll eventually see your company as a solution, and start inquiring about specific products and prices.
For distributors and wholesalers, however, ToFu content is particularly challenging because you're really selling two things:
1. The actual products your company sells
2. Your distribution and wholesale service
In order to attract the most customers and earn repeat business, you'll need to make sure you market both well, but how? To help you provide the answers that your prospects are looking for, here are 6 questions distributors and wholesalers need to answer with their top-of-the-funnel content:
1. "How will your products help my company?"
For prospects who need help solving a problem, the first thing they want to know is how your product will help. And since your product likely has many benefits, there are a lot of ways you can answer this. For example, blog articles like "How Custom-Blended Fluids Reduce Machine Downtime and Maintenance" are very effective at communicating some of the specific benefits of a particular product, whereas articles like "10 Ways Custom-Blended Fluids Improve Plant Operations" are great for showing how they help in a broader sense. There are a plenty of other ways you can explain a products' benefits, it just requires a little creativity.
2. "How much money can your products help me save?"
While it's important to share how your products increase productivity, reduce wear, or even just improve shine, what your prospects ultimately want to know is how much money it can help them save. Let's say one of your products has been shown to lower maintenance expenses by 15% when used with manufacturing equipment. A blog article titled, "How Labyrinth Seals Reduced One Company's Maintenance Expenses by 15%" is the perfect ToFu content piece for prospects wanting to learn more.
3. "How do your products compare to alternative solutions?"
With your prospects looking for answers to their problems, don't be surprised if they come across several potential solutions during their research. And since they'll want to know which of these solutions will be most effective, this is where you come in. Blog articles comparing Option A vs. Option B have always been popular, because they help interested prospects know where to focus their attention. If you can convince them that the products you offer are the best overall solution to their problems, they will stop worrying about alternatives and start moving closer to a sale.
4. "How do your products work?"
As humans, it's just in our nature to want to know why or how something works the way it does. It's the reason we took apart our toys as kids, and it's the same reason we love watching product demonstration and explanation videos today. The more buyers can understand the nuances of your product, the more they can appreciate it and visualize it in their own applications.
5. "Can your products help us become compliant with __________ regulation?"
Do you sell products in a heavily regulated industry? If so, there's a good chance your prospects will be looking for products that are compliant with specific industry standards. If this is the case for your company, try writing blog articles and whitepapers like, "Making the Switch to Environmentally Friendly Lubricants: How to Meet EPA Standards."
6. "Why should I buy from a wholesaler or distributor, and why you?"
While buying from a wholesaler or distributor might be the only sensible option in some industries, other times, a wholesaler or distributor only makes sense for companies placing large orders on regular basis. To help convince prospects to buy through you, not only will you have to explain the benefits buying from a distributor, but also buying from you. Are you faster or cheaper than the alternatives? Do you offer a better selection? Do you have better customer service? Sometimes your prospects already know what products they need; they just need the best possible distributor to buy them from. Blog articles like "8 Things to Look for When Choosing a Paint Supplier" are great for showing prospects why you'd be the best choice.
Need help creating a comprehensive content marketing plan that covers ToFu, MoFu, and BoFu content? Download our free guide for content creation below.