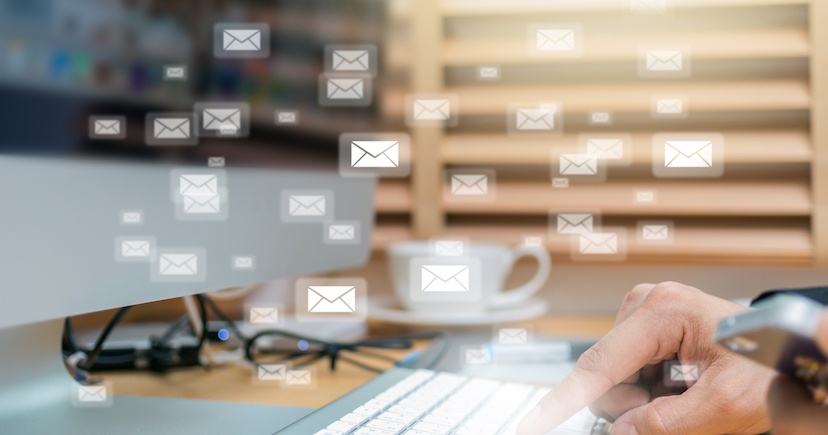 Did you know that 86% of professionals prefer to use email when communicating for business purposes? Email is definitely not dead! In fact, it is one of the most important, if not the most important, channel for B2B marketers today.
Smart B2B marketers know that email can be one of the most effective channels for reaching their prospects. But it will lose its effectiveness in a hurry if your list is bad. The best lists are organically grown not purchased. It may take a while to build a list this way but it is worth it in the end. Contacts who have expressed an interest in your products and services are more likely to open your messages and engage with your content. Additionally, your sender reputation will be protected and you'll be in compliance with any anti-spam legislation.
Here are six ways to grow your list the right way.
1. Publish high quality blog posts and advanced content
Publishing engaging, relevant content on a consistent basis is a great way to improve SEO and to attract qualified prospects. It's also a great way to grow your list. Make sure you offer an easy, no barrier way for contacts to subscribe to your blog as they find your content. Also, make it easy for visitors to share your content. Well positioned social sharing buttons and an email share button will make it easy to share and drive more possible subscribers to your content.
Just like blogging, offering advanced content - whitepapers, ebooks, infographics, case studies, calculators, this list goes on and on - that is relevant to your target audience increases the chances of someone subscribing to receive more!
2. Promote that high quality content on social media
Get your content in front of more eyes by promoting on social media. The more exposure it gets the more likely it is you will attract new subscribers.
3. Add a link to your blog in your employee's email signatures
If your employees are like most, they are sending many emails every day. Take advantage of that by asking them to add a link to the blog in their signatures. Promoting your content this way will give customers and prospects another way to discover the great resources you are publishing AND provide an easy way for them to subscribe to your blog.
4. Add a "Subscribe to our Blog" form in the footer of your website
Modern website's include navigation in the footer. In fact, many website visitors go right to the footer to find what they need. Why not offer a quick way to subscribe to the blog right there? Just one form field - email address - and visitors can quickly subscribe.
5.
Add a checkbox to your contact us forms
Simply adding a checkbox to your contact us forms (and potentially conversion forms too) provides visitors to your site another quick and easy way to subscribe. It might be tempting but do not automatically check the box - build trust by letting the visitor decide if they want to subscribe.
6. Don't forget about your event and tradeshow leads
Organic contacts don't have to come entirely from your website. When you attend a tradeshow and collect new leads, send those leads an opt-in email and ask them to subscribe.
What you should NOT do:
The number one thing you should never do is buy a list! Buying a list is the opposite of inbound marketing. It is not helpful to the person on the list and can be very harmful to your organization. It's not worth risking your sender reputation or integrity with prospects.
Growing your email list organically isn't easy but it will yield the best results in the long run.